An iconic American actor, Sam Elliot has been on our screens for more than 50 years. Where is Elliot from and did he ever serve in the military?
Sam Elliot served in the California Air National Guard but was not in full-time military service. Elliot was part of the 146th Airlift Wing, or 146 AW, which is the oldest unit in the California Air National Guard, formed before World War II.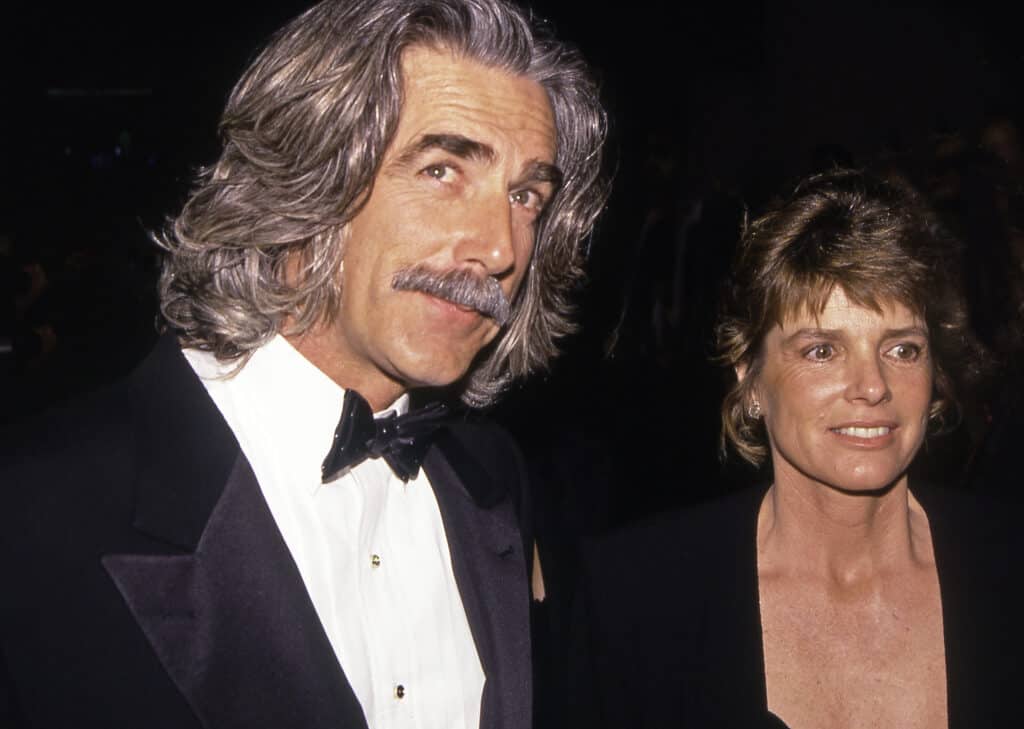 For more on Sam Elliot's early life and career, read on.
Family and Education
Samuel Pack Elliot was born in Sacramento, California on August 9, 1944. His parents were Henry Nelson Elliot, who worked as a predator control specialist for the US Government, and Glynn Mamie Sparks, a high school teacher, and physical trainer.
Both Elliot's parents were originally from El Paso, Texas, and had relocated to California before their son was born. Elliot discovered a passion for cinema at an early age, balanced with a love of outdoor exploration.
Elliot decided on his career path at an early age; by the age of nine, he had already determined that he wanted to become an actor. The family relocated to Portland, Oregon, when Elliot was 13 and he was educated at David Douglas High School.
After graduating in 1962, Elliot enrolled at the University of Oregon, studying English and psychology. He dropped out after two terms, then joined Clark College in Vancouver, Washington.
This time, Elliot completed his course and was cast as Big Jule in a theater production of "Guys and Dolls". His performance received positive reviews, with the local "Columbian" newspaper stating that they felt he had the potential to become a professional actor.
In 1965, Elliot returned to the University of Oregon, joining the Sigma Alpha Epsilon fraternity. This time, tragedy struck when his father died of a heart attack and Elliot dropped out again.
Early Jobs
Henry Elliot had expressed frequent doubts about Sam's chances of a successful acting career. Elliot has described his father as "a realist" and recalls Henry urging him to get a college education, telling him he had "a snowball's chance in hell of having a career" in Hollywood.
Elliot's father maintained these opinions until his sudden death and Sam has spoken about his difficulty in knowing his father died while believing that his acting career would be unsuccessful. He has conflicting feelings about his father's lack of confidence, saying that it was difficult but also provided the motivation necessary to pursue his dream.
An important step in that pursuit, Elliot moved to Los Angeles in the late 1960s. He worked a construction job by day while taking acting lessons in the evening and on weekends.
Elliot enlisted in the California Air National Guard, serving in the 146th Airlift Wing, also known as the "Hollywood Guard". His unit was stationed at Van Nuys Airport, 17 miles from LAX, but later relocated to Channel Islands Air National Guard Station in Oxnard, California.
Acting Career
After some work as an extra, Elliot received his first credited role in 1969's "Butch Cassidy and the Sundance Kid". He portrayed "Card Player No. 2", with Elliot describing his role as playing "a shadow on a wall or something".
Despite his very minor part, "Butch and Sundance" would return to his life in an ironic way. The film's leading actress, Katharine Ross, would later work with Elliot on "The Legacy", released in 1978.
While "The Legacy" was not a great film, by Elliot's admission, he and Ross fell in love during the shoot. They were married in 1984 and have a daughter together.
Despite his handsome looks, Elliot chose to grow a handlebar mustache and long hair, placing himself in the character actor category rather than a traditional heartthrob. During an interview with "Playgirl" magazine in 1976, Elliot explained that he never wanted the stigma of being seen as a sex symbol.
His chosen look and accent made Elliot a natural fit for Westerns, appearing in both TV shows and movies. Roles in works such as "The Quick and the Dead" and "Tombstone" are some of his best-known works and he was inducted into the National Cowboy & Western Heritage Museum in 2007.
Elliot has not shied away from more challenging roles, however. He appeared in 1985's "Mask" and, more recently, earned the first Oscar nomination in his long career, when he was shortlisted for Best Supporting Actor in 2019 for "A Star is Born".