American action star and often on-screen cowboy Sam Elliot is known for many things, including as an iconic figure in Western films such as "Tombstone." Did Sam Elliot chose to settle down in the Western states, or is that just his onscreen persona?
Sam Elliot lives on a gorgeous ranch in Harrisburg, Oregon. Although he grew up in California and now lives in Oregon, Sam Elliot considers himself a Texan at heart, as his familial roots are in Texas.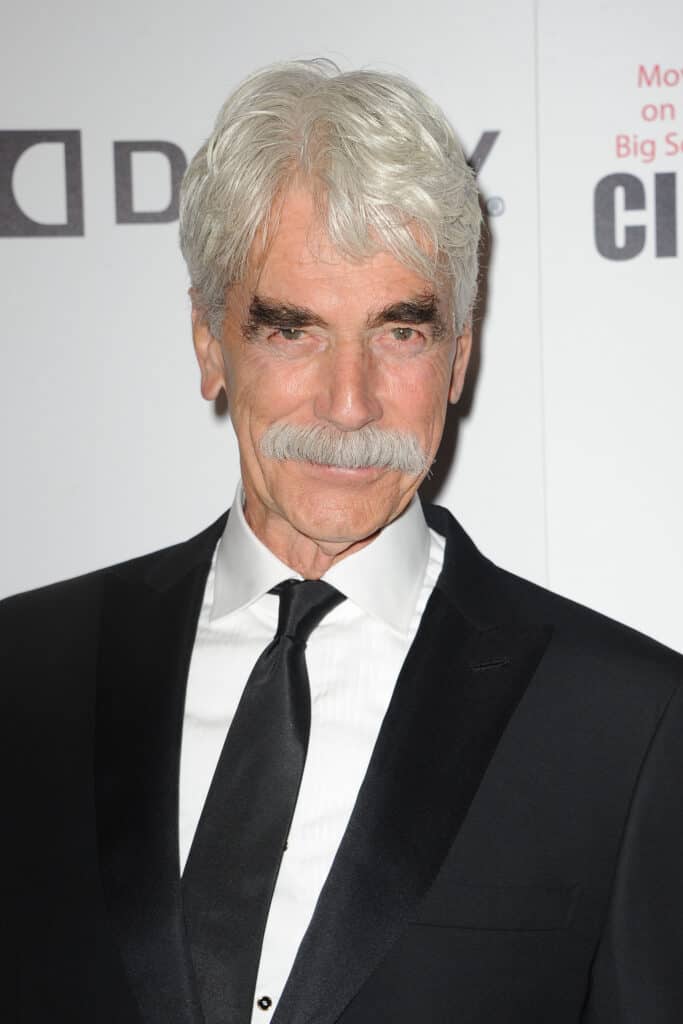 You can consider Sam Elliot a man of many states, as he has ties to Oregon, Texas, and California. However, his home base is in Oregon, where he lives with his wife, actress Katharine Ross — although they may not spend much time at home due to their busy acting careers!
Property in Harrisburg, Oregon
It's easy to picture the deeply baritone-voiced and incredibly mustachioed Sam Elliot presiding over acres of stunning ranch land, in part due to his television role on the series, "The Ranch" alongside Ashton Kutcher.
True to form, Sam Elliot and his wife Katharine Ross own 200 gorgeous acres of land in Linn County, although they're unable to stay there often due to their busy filming schedules.
Still, when in town, Sam Elliot is just like the locals of the area, shopping for groceries and garden supplies at the local stores and enjoying a relaxing sit-down at area coffee shops — although, unlike locals, these activities are often punctuated by photos with fans.
In an interview with local Lynn County paper Register Guard, Sam Elliot says that his day after the interview will consist of, "I'm gonna go from here to Jerry's (Home Improvement), and I'm not looking forward to it. I like Jerry's. I got nothin' against Jerry's, but all of a sudden, moving around town is not as easy as it was."
What one can take from his signature drawl is that it is hard to walk across town without being stopped dozens of times by fans hoping for photos, especially after his role in the ultra-popular film, "A Star is Born," alongside Lady Gaga.
Despite all the attention, Sam Elliot maintains his signature cool as a cucumber attitude. That's perhaps due to his deep roots in the area, as he's owned his 200-acre property in Lynn County since the mid-1990s.
Although Sam Elliot is only in the area for about one month out of the year, he hopes to live there full-time in the future. Sam Elliot says, "At some point, that's the dream. I've always loved the Willamette Valley."
Sam Elliot has a stellar reputation in the area.
He often purchases his gardening supplies at a place called Down to Earth (accurate to Sam Elliot's personality), and employee David Cothern says that Sam Elliot is just a great guy.
"So personable and easy. If all of Hollywood were like that, what a better world it would be."
Early Life in California
Sam Elliot was born in Sacramento, California, although he considers himself a Texan at heart.
"I'm a sixth-generation Texan, even though I was born in California," said Sam Elliot, as quoted by The Delite. Sam Elliot's family roots in Texas go all the way back to the Texas Revolution of 1835-1836.
As for his childhood in Sacramento, it is exactly what one would expect from Sam Elliot; raised by his older sister, mother, and father, Sam Elliot lived a quiet life and grew to appreciate nature. He bonded with his father, who worked for the U.S. Fish and Wildlife Service, often hiking and riding horses together.
Tragically, Sam Elliot's father, Nelson Elliot, passed away when Sam Elliot was just seventeen. As quoted by Parade Magazine, Sam Elliot says that he wishes his father could have lived to see his career grow to what it is today.
"I'd love to have my dad see this. He died thinkin' I was a total idiot for wanting to be an actor. You know, 'You got a snowball's chance in hell in that town!'"
Sam Elliot took that snowball's chance in hell and ran with it, landing roles in films such as "The Legacy," where he met the love of his life, Katherine Ross. Although he loves acting, he says that the most fulfilling role in his life has nothing to do with the silver screen.
Instead, Sam Elliot says fatherhood is the best thing in his life, "It completes me. I've been married one time, and I have one daughter, who I love more than anyone in the world. And that's where my world is."