Niall Horan is an Irish singer and songwriter who rose to fame as one part of the five-person boyband One Direction. Since he was thrust into the spotlight at 16 years old, he has always taken great pride in how he looks, but can the same be said for how he smells?
Niall Horan wears 'Boss Bottled' by Hugo Boss, 'The Scent' by Hugo Boss, and 'Armani Mania' by Giorgio Armani. His cologne preferences indicate that his favorite type of scent is a woody spicy one with hints of freshness brought about by citrusy, fruity, and floral top notes.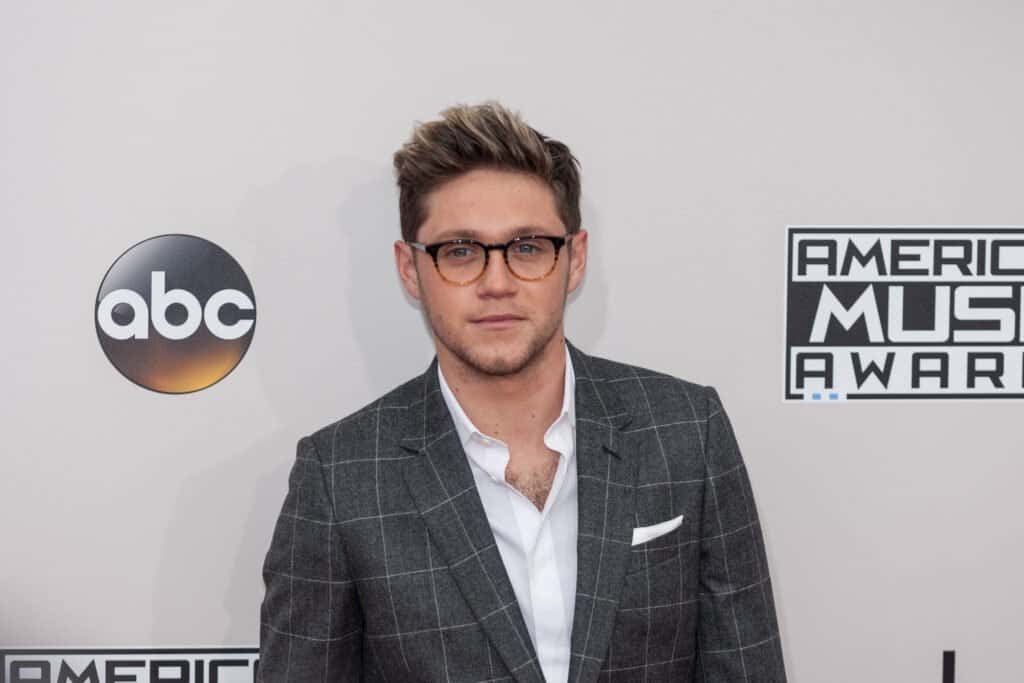 Many people — celebrities and fans alike — have commented that Niall smells great. Let's find out what Niall Horan's colognes of choice smell like, what his iconic hair smells like, and whether or not he really added his tears to a bottle of perfume.
What Does Niall Horan Smell Like?
According to his former bandmate, Liam Payne, Niall smells like "green fields". Liam elaborated, "He's always on the golf course. He's the outdoorsy one."
Niall told FLARE, "I wear Hugo Boss. The one where I think it's Ryan Reynolds in the advert." and he confirmed this again in an interview with Fitzy and Wippa.
The cologne he's referring to is 'Boss Bottled'. This cologne is classed as a woody spicy fragrance for men that has top notes of apple, plum, bergamot, lemon, oakmoss, and geranium.
A deeper whiff will reveal notes of cinnamon, mahogany, carnation, vanilla, sandalwood, cedar, vetiver, and olive tree.
In 2018, a fan asked him "what cologne do you wear?? The people need to know" and Niall responded via his Instagram Stories, "It's called "The scent" by Hugo Boss."
'The Scent' is a woody spicy fragrance for men that was launched in 2015. It smells like ginger, Mandarin orange, bergamot, Manika, lavender, and leather.
As for aftershave, Niall's favorite is 'Armani Mania'. It's also a woody spicy fragrance for men that has top notes of Mandarin orange, saffron, and citrus leaves and base notes of musk, amber, cedar, and vetiver.
What Does Niall Horan's Hair Smell Like?
Since they came onto the music scene in 2010, fans of One Direction were nothing short of obsessed with the boyband's collective hair. In particular, the world was taken by Niall's unruly blond mop of hair.
Singer Lewis Capaldi added fuel to the already-burning fire around the topic of Niall's hair when he tweeted, "Niall Horan has the best smelling hair I've ever come across in my life."
In an Autocomplete Interview with WIRED, Niall addressed Lewis's tweet by saying "I've heard a lot of people say that I smell great. Lewis Capaldi said recently that my hair smells good because he spends a lot of time smelling my head when I see him, which is really strange."
But what does Niall's hair smell like? At the premiere of 'This is Us', his then-bandmate Louis Tomlinson sniffed his hair and declared it smelled like "cinnamon… I'm getting berries from that one!"
Are Niall Horan's Tears Really Bottled in Perfume?
During his time as a member of One Direction, Niall released four perfumes. The fourth and final perfume that the band created is called 'Between Us' and it didn't make headlines for its olfactory profile, but rather for its unusual ingredient list.
In the fragrance's official advert, the bandmates — minus Zayn Malik who had already left at that point — were each tasked with bringing the perfume-makers an ingredient from a far-off place.
Harry Styles returned with mountain freesia from the highest mountain, Liam Payne had fetched a chunk of amber from the deepest ocean, Louis Tomlinson brought an organic apricot that was supposed to be from outer space, and Niall returned with an onion from Ireland.
Niall sniffed the onion and a lone tear emerged, which plopped gracefully into the perfume bottle.
Given that the ingredients that the rest of the band brought were actually in the perfume, a few people wondered if Niall's tears would be in the perfume as well.
Of course, it's highly unlikely that Niall actually added his teardrops to the perfume as the FDA would surely have something to say about that. Nonetheless, the perfume sold out and the mystery lives on.