John Michael "Ozzy" Osbourne is an English singer, songwriter, and television personality who has been shocking the world for decades with his award-winning music and often outlandish performances. But the thing that shocks those around him most is how incredible the rocker smells!
Ozzy Osbourne is known for wearing 'Green Irish Tweed' by Creed and 'No.88' by Czech & Speake, which is his favorite cologne. Both colognes are woody, but 'No.88' is aromatic while 'Green Irish Tweed' is floral and musky as well — either way, Ozzy smells fantastic and he knows it!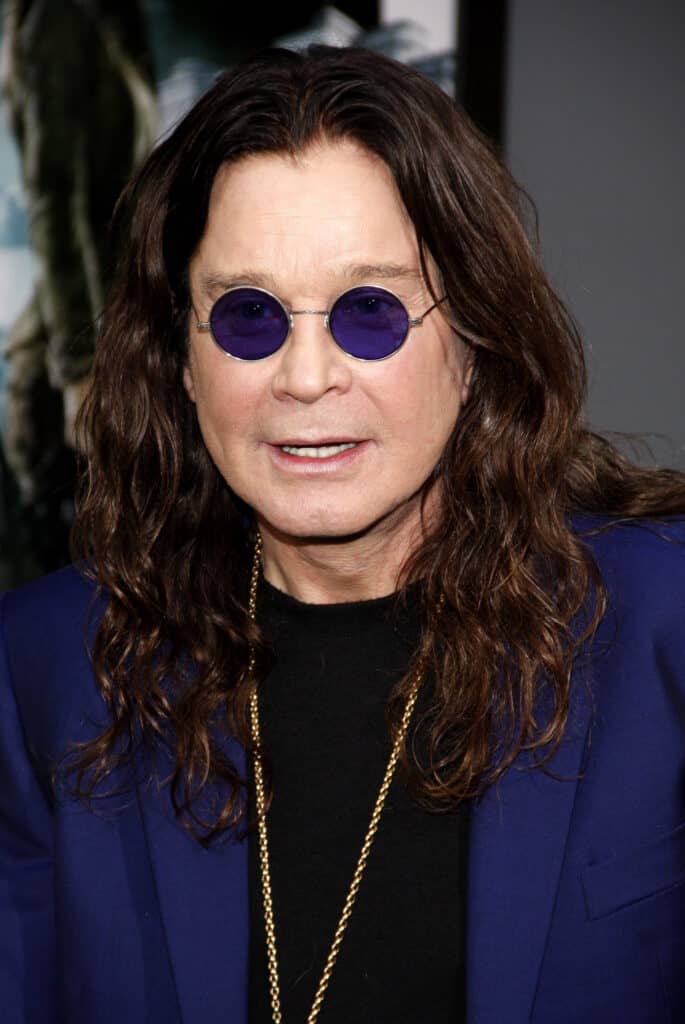 You may be under the impression that Ozzy Osbourne smells of bat blood and stale cigarette smoke, but you'd be wrong. Let's sniff out Ozzy Osbourne's two favorite colognes and find out what the other Osbourne family members' perfume preferences are.
Ozzy Osbourne and Czech & Speake No.88
Ozzy is known to love the fragrance Czech & Speake's 'No.88' fragrance. And the brand seems to love him too, and even mentions Ozzy on its website!
Czech & Speake writes "We're gratified to hear of Ozzy Osbourne sporting Czech & Speake's 'No.88'. The iconic Mr. Osbourne appears on Rolling Stone's Greatest Metal Albums list more than any other artist, and we think the unusual yet masculine dark rose, vetiver, and sandal notes suit him perfectly."
'No.88' is a woody aromatic fragrance for men that boasts a bergamot top note, middle notes of black locust, cassia, frangipani, geranium, and rose. It's finished off with base notes of vetiver and Sandalwood.
Ozzy says of the fragrance, "I use this cologne, and I have for many years. It's called Czech & Speake 'No.88'. People know I'm coming in the f*****g room before I get out of the elevator."
Ozzy aside, actor Orlando Bloom is the only other celebrity that is known to wear No.88 by Czech & Speake. All things considered, it's safe to say that both men leave a lasting impression.
Ozzy Osbourne and Green Irish Tweed
Not one to keep all of his eggs in one basket, 'Green Irish Tweed' has supposedly been Ozzy's secondary go-to fragrance for many years. It's classed as a woody floral musk fragrance for men and was designed by Olivier Creed.
The fragrance has top notes of lemon verbena and Iris, its middle note is violet lead, and its base notes are Mysore sandalwood and ambergris. It's described by the brand as "a walk through the Irish countryside" and is known for its deep scent.
Other celebrities that wear Green Irish Tweed include the likes of Tom Hanks, George Clooney, Charlie Sheen, Clint Eastwood, Russell Crowe, Sean Combs, and Lil Wayne.
What Do The Osbourne's Smell Like?
Between his two colognes, it's safe to say that Ozzy smells great! But what about the rest of the iconic Osbourne family?
According to Kelly, every member of the family has their unique signature scent. The family matriarch, Sharon, calls Hermès her signature scent and is also known to wear Azagury perfumes.
Kelly wears L'Artisan Parfumeur Mure Et Musc Extrême Eau De Parfum and says "I've worn this fragrance since I was 12 years old. I asked my mom, 'Why can't I wear perfume like my older sister?' So she took me to Barneys New York and said, 'Pick one.' It's such a signature fragrance for me."
In an interview with Real Style Network, Kelly revealed "Everybody in my family has a scent. My dad and mom each have a signature smell to the point that even if my dad's in my car, the seat belt, from where he buckled his seatbelt, smells like my dad. It's very strange."
Ozzy's other children, Jessica Starshine, Louis, Elliot, and Jack, are known for being private people and so it's no surprise that their perfume preferences aren't known.