For over a decade now, Patrick Dempsey has been known as McDreamy from playing Derek Shepherd on Grey's Anatomy. It makes you wonder what cologne the dream hunk wears.
Patrick Dempsey wears his own signature colognes Unscripted and Patrick Dempsey 2 that he made in collaboration with Avon. He has admitted that he never really wore cologne before working with Avon to create his own. He would wear essential oils instead to create his own fragrance.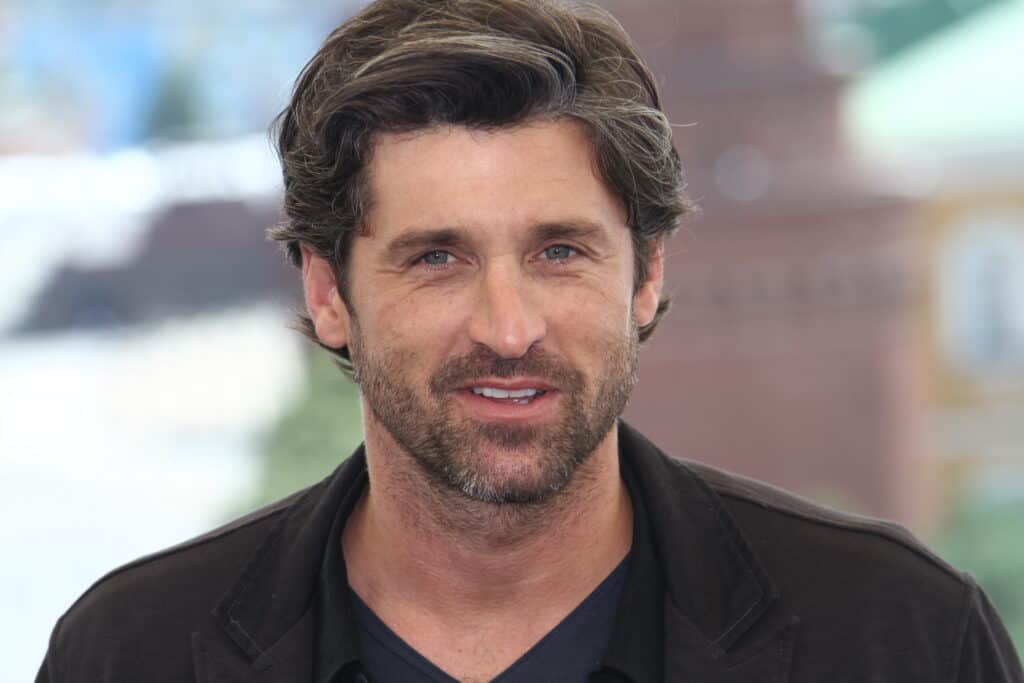 You can read more below about the two colognes that Patrick Dempsey released with the beauty company Avon.
Unscripted by Patrick Dempsey & Avon
In 2008, Patrick Dempsey announced that he had partnered with Avon to create his own cologne. That cologne was called Unscripted Patrick Dempsey by Avon.
The cologne was created by perfumers Pascal Gaurin and Yves Cassar.
Pascal Gaurin is the Vice President Senior Perfumer at International Flavors & Fragrances Inc. He has worked on over 50 different perfumes and has been in the perfume business since 1995. Gaurin has worked on perfumes for brands like Calvin Kelin, Christian Lacroix, Diesel, Giorgio Armani, Givenchy, Hugo Boss, and even Karl Lagerfeld.
Yves Cassar is another Vice President Senior Perfumer at International Flavors & Fragrances Inc. He has been the nose behind over 40 different fragrances and has been in the industry of perfumes since 1984. He has worked with many of the same brands as Gaurin as well as Tom Ford and Ralph Lauren.
The cologne that they created with Patrick Dempsey is a woody aromatic fragrance for men. It has been available for purchase through any Avon representative since it was created and it sells for a low cost of only $25.
Unscripted Patrick Dempsey by Avon features top notes of pepper and cardamom. It has middle notes of lavender and fig. Finally, its base notes are musk, patchouli, and vetiver.
You can watch the below video of Patrick Dempsey on Ellen where Ellen DeGeneres has him try to identify his cologne Unscripted which is being worn by one of the audience members.
In an interview with Allure, Patrick Dempsey revealed the process of working on the fragrance with Avon. He told interviewers that the name Unscripted was to represent doing what you want to do and not what people and society tell you to do.
In the interview, he also revealed that he went to Barney's to see what fragrances were on the market and to figure out what kind of fragrance he wanted to create. Dempsey said that a lot of the colognes were stuff your grandpa would wear but then that he did find some more timeless scents among the selection. That is what he was going for, something that is timeless.
One big surprise that he revealed in the interview was his cologne-wearing habits. He said "I never was a big cologne wearer. I would use essential oils and things like that. I didn't like the stuff that you're going to find in the bathroom at a club. I wanted something that was very sophisticated and clean."
From that, we doubt that McDreamy was wearing any other cologne brands before coming up with his own.
Patrick Dempsey 2 by Avon
After the release of Unscripted, Avon and Patrick Dempsey collaborated to release a follow-up cologne named Patrick Dempsey 2 by Avon. This fragrance was released in November 2009.
Like Unscripted, Patrick Dempsey 2 cologne is another woody aromatic fragrance for men. This cologne is also reasonably priced like the previous fragrance offering shoppers a low-cost great smelling cologne for only $30 a bottle.
When working with Avon on the second fragrance Dempsey reportedly said that he figured that should build on the first fragrance and take it to the next step focusing on "this is about two people and the power of the relationship." Apparently, ad execs wanted him with a model in the cologne advertisements but he rejected the idea and instead offered for his wife to be the woman in the ads.
So the ads for Patrick Dempsey 2 by Avon featured Patrick Dempsey and his wife Jillian Dempsey (neé Fink).
As for the Patrick Dempsey 2 fragrance, it features top notes of mandarin orange, nutmeg, saffron, and spices. At the colognes heart are the notes of green fig, labdanum, incense, and walnut. The base of this woody fragrance is completed with olibanum, patchouli, leather musk, and Guaiac wood.
This sounds exactly like a cologne that a real-life Prince Charming like Dempsey would be wearing.