One may question where Derek from Grey's Anatomy now spends most of his time. Is Patrick Dempsey still into car racing, acting, or both? Has he picked up on a new career or hobby? What is Patrick Dempsey now up to?
Patrick Dempsey is still acting. According to his IMDb page, his acting projects from 2020 to 2022 consist mostly of television series and movies. He plays Dominic Morgan in Devils.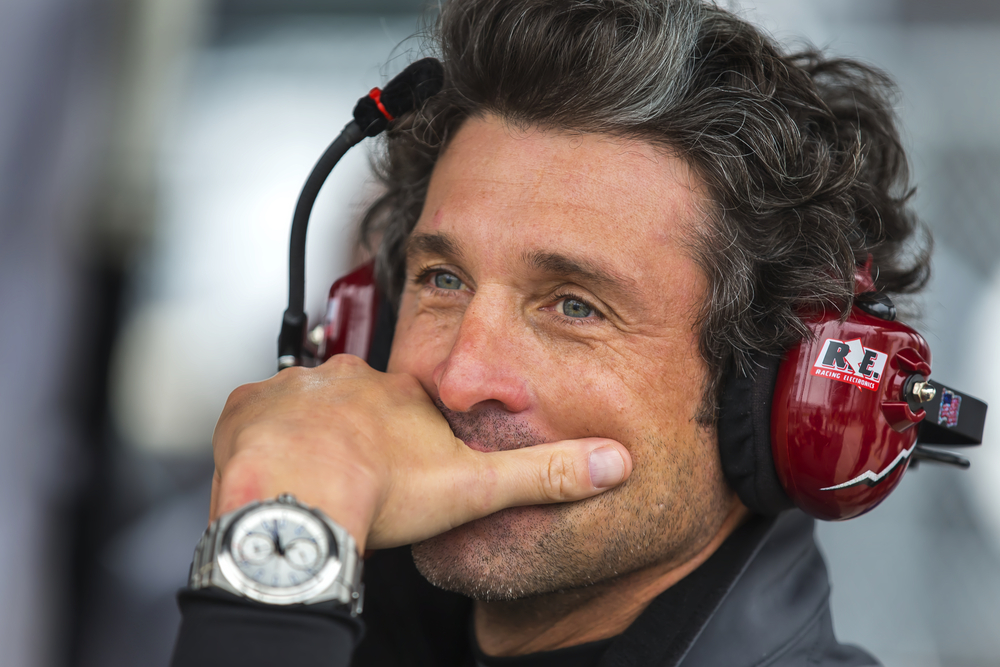 Here's what we have on Grey's Anatomy actor Patrick Dempsey.
Is Patrick Dempsey still alive?
Patrick Dempsey is alive and well. It was his character in Grey's Anatomy, Dr. Derek Shepherd, who died in a car accident.
Derek died in Season 11 of the long-running television series. For non-fans of Grey's Anatomy, Derek was the main love interest of the series lead, Dr. Meredith Grey. Theirs was a pretty tumultuous love affair, which got many people hooked to the show.
Dr. Meredith Grey is played by Ellen Pompeo. While the two stars had obvious chemistry playing on-screen lovers, they never dated.
Why did Patrick Dempsey leave the set of Grey's Anatomy?
The reason for Dempsey's dismissal was his shenanigans on set. Before his character's death on Grey's, the actor was said to have "terrorized the set" with his arrogant behaviour.
James D. Parriott, the former executive producer of Grey's Anatomy, remarked that Patrick Dempsey had such an influence on the set that he believed production could continue or cease because of him. It was terrible for the crew as it affected production.
Patrick allegedly began misbehaving on set, such as arriving late and mistreating his colleagues and producer. He conducted himself as if he were indispensable. As a result, Dr Derek Shepherd, played by Dempsey, was killed off in episode 21 of season 11.
What happened to Patrick's character in Grey's Anatomy?
In Season 11 of Grey's Anatomy, Dr Meredith Grey, played by Ellen Pompeo, lost her soul mate, Dr. Derek Shepherd (Patrick Dempsey).
In the episode, Derek was struck by a semi-truck while riding in his car, which led to severe brain damage, resulting in his death.
The death of Derek signified the end of the "MerDer" love story. 
How did Patrick Dempsey start acting?
Patrick made his acting debut after accepting an invitation to audition for a role in the stage production of Torch Song Trilogy. He passed the audition and was allowed to tour with the band for four months in Philadelphia.
Patrick was so passionate and strongly driven that he embarked on a second tour, in which he played the lead role in Gene Saks's Brighton Beach Memoirs. In addition, he starred as Timmy in the 1990 off-Broadway revival of The Subject Was Roses in New York City.
At age 21, the talented actor made his first significant breakthrough. In 1987, he starred in the legendary comedy film Meatballs III: Summer Job.
Where is Patrick Dempsey now?
Patrick Dempsey lives with his family in California. When the actor is not busy filming, racing, or gracing the red carpet, he spends his time at home with wife Jillian Fink, their kids, and dogs. 
Is Patrick Dempsey still a car racer?
Patrick Dempsey began racing at 38 years old and retired at 50 years old. His professional career spanned a decade and was quite successful.
He retired from racing in 2016 because he needed to devote more attention to his acting profession and family, but he remained a team owner.
As co-owner of a racing team, Dempsey indulges his passion for the sport. As a client team for Porsche, Dempsey-Proton Racing competed in the FIA World Endurance Championship (WEC).
It also fielded a 911 RSR in the European Le Mans Series and the IMSA WeatherTech SportsCar Championship in America.
Is Patrick Dempsey still acting?
Have you ever wondered if Patrick Dempsey is still acting? Yes, he still does. Patrick continues to feature in several films and television episodes after leaving Grey's Anatomy in 2015.
In 2015, Patrick Dempsey appeared in Bridget Jones' Baby (with Renee Zellweger), Red Nose Day Actually, and The Bible Collection: Jeremiah.
What is Patrick Dempsey doing now?
Patrick's removal from Grey's Anatomy wasn't the end of his acting career. After quitting Grey's Anatomy, Patrick has made appearances in various films and television series.
In 2015, Patrick portrayed Jack in Bridget Jones's Baby; he subsequently appeared in a short film titled Red Nose Day Actually and The Bible Collection: Jeremiah. The actor also appeared in the series Devils in 2020. He was also cast as Amy Adams's love interest in the Enchanted sequel, Disenchanted.