Although he played the sometimes style-challenged character, Ron Weasley, in the Harry Potter series of films, Rupert Grint has proven that he is the exact opposite in real life.
The cologne that Rupert Grint wears is unknown. Rupert Grint is fairly private about a lot of things in his life. He didn't even join Instagram until November 2020. When he did that he broke a Guinness record. While the cologne he wears isn't known, he does have a nickname based on smell.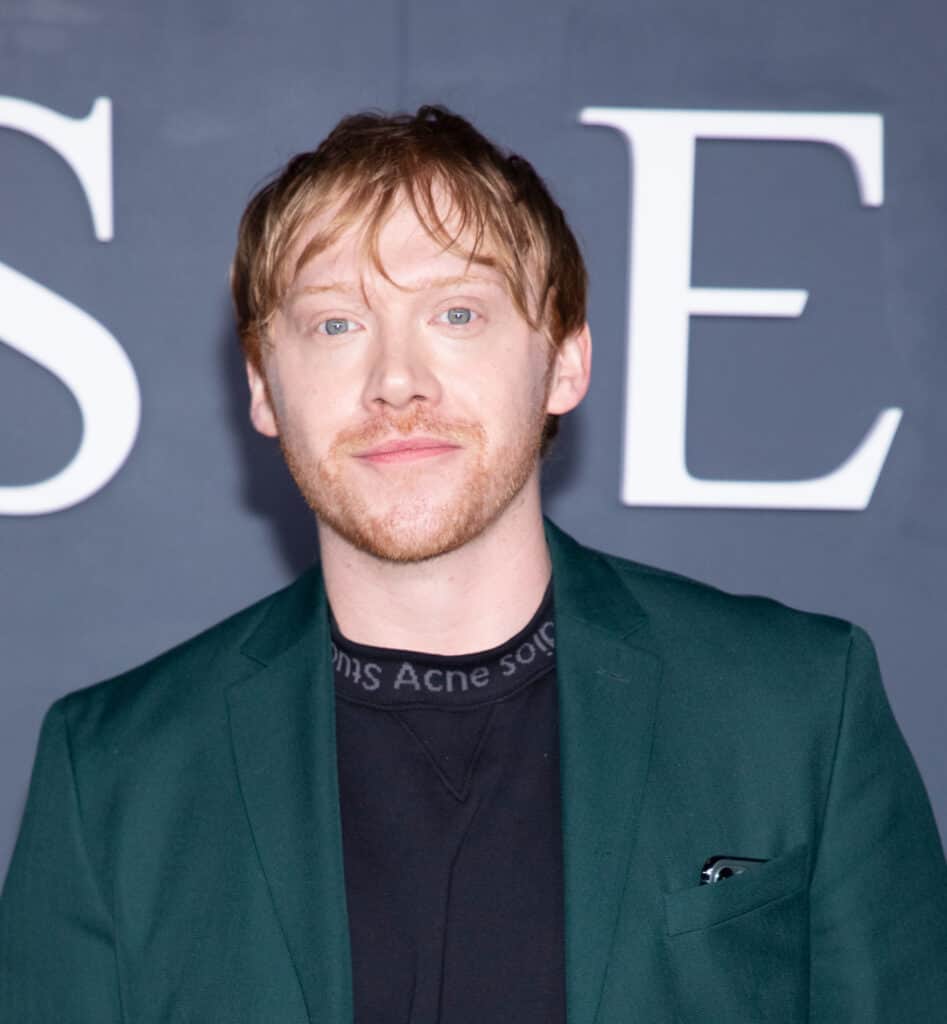 You can read more about Rupert Grint's take on social media and what people have nicknamed him since he was a kid.
Rupert Grint and Social Media
Social media has been a popular tool for people to use online since the early 2000s. While it has technically been around since the dawn of the internet, it wasn't really something that was in mainstream use until Facebook and MySpace came along.
In the mid-2000s it was like every pre-teen and teen had a Facebook or MySpace page. If you look back, sometimes you can find the old pages of certain celebs before they were famous.
However, Rupert Grint isn't one of those celebrities. He has been off of social media for almost the entirety of his life.
It makes sense too. He was one of the biggest child stars in the world when he played the lovable and dorky character, Ron Weasley, in the Harry Potter film series. It can be a lot of pressure to keep up appearances, especially when you also have an online platform.
Yet, as other celebrities caved and slowly tricked into having social media pages, Grint lagged behind. He was asked on more than one occasion why he doesn't have social media and his response was always the same.
It's just not for him. He doesn't like to feel the pressure to put up posts and worry about what he is saying. Grint has a more laidback attitude about all of it.
At least that was until November 10, 2020, when a verified Rupert Grint account showed up on Instagram with a new post.
Grint posted a picture of him and his daughter, Wednesday. He captioned the photo "Hey Instagram….only 10 years late, but here I am. Grint on the Gram! Here to introduce you all to Wednesday G. Grint. Stay safe, Rupert."
The post actually broke a Guinness World Record. He took the record for the fastest time to reach 1 million followers on Instagram. He took the record right out from Sir David Attenborough.
However, after he created the new account, he hasn't posted much staying true to that statement that it's just not really him. So unlike many celebs who use it to endorse products or sell their new fragrance, Grint has just posted a few videos of his TV show Servant.
You can watch Rupert Grint talking about Social Media in the below interview.
Rupert Grint's Nickname
In terms of smells, scents, and fragrances, no one knows what Rupert Grint wears and he hasn't said anything to even hint. That hasn't stopped his friends from giving him a nickname that could make you think he doesn't smell great.
It turns out that since he was a kid, Rupert Grint's friends have been calling him "poop." Like all names, Rupert can be shortened to a version that is only one syllable. This is a common way to create nicknames for people.
The shortened version of Rupert is Rupe. When you say it, it happens to sound an awful lot like something else too.
Grint revealed all of this when he was interviewed by US Weekly for a piece they called 'Rupert Grint: 25 Things You Don't Know About Me.'
For the interview, he revealed that he can't tell time on an analog clock, he loves hats, and he stole the house number from Harry Potter's Privet Drive home on the set of the Harry Potter films.
Then he told interviewers that he was once nicknamed Poop. As we said above, Rupe sounds an awful lot like poop and so his strange nickname was born.
Of course, we highly doubt that Ruper Grint smells like poop. Well not frequently at least. When taking care of your young children, you never know what you're going to smell like carrying around diaper bags and cleaning up vomit. If anything, these days Rupert Grint probably smells like baby powder helping to take care of his daughter Wednesday.