Like Snoop Dogg, there is one scent that seems to follow 'See You Again' rapper, Wiz Khalifa, around: weed. If that's the case then does he even bother to use any other fragrance.
Wiz Khalifa wears KK cologne. KK Cologne is also known as Khalifa Kush cologne and actually means that someone smells like marijuana because they have been smoking it. Wiz Khalifa famously smells like weed and is heavily involved in the legal marijuana industry.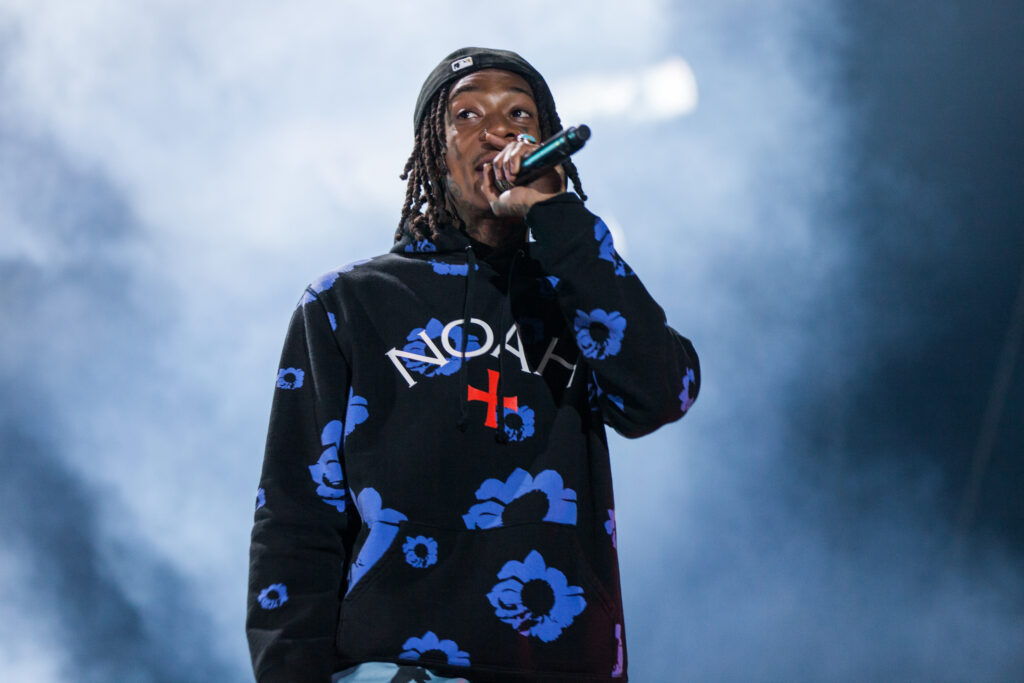 You can find out more below about Wiz Khalifa's involvement in the marijuana industry and what colognes out there would suit him perfectly.
Khalifa Kush
Wiz Khalifa famously smells like marijuana and he actually coined the term Khalifa Kush Cologne or KK Cologne to recognize someone that smells like they just smoked a joint. The term Khalifa Kush comes from a strain of marijuana that was created in the 2010s for the rapper and catered for his specific tastes.
It was from this initial creation that Wiz Khalifa's entire marijuana empire was born. As marijuana became legal for either medical or recreational purposes throughout the United States, Khalifa Kush entered the market for others to try.
The brand has also branched out to other countries where the plant is legal. When marijuana was legalized for recreational use in Canada, Khalifa worked to make a deal with Supreme Cannabis to bring Khalifa Kush to the Canadian market.
He said he was attracted to the Canadian market because unlink in the United States where cannabis is only legal at the state level, Canada had made it federally legal which was a huge deal.
While you might be hard-pressed to find any information about colognes that Khalifa wears, he has done tons of interviews on his signature scent of weed. He has said that he smokes a pound of weed a week which definitely contributes to him smelling like the sticky-icky.
He has also said that when it comes to his weed he focuses on its smell, look, and taste. His weed has to be frosty, gassy, taste great, and make you feel great. This sounds a lot like what many people say about fragrances they create or helped to create.
When he spoke with Esquire about Khalifa Kush and his involvement in the marijuana industry, he gave more insight into his deep knowledge of the plant and what it can do. He discussed how smoking different strains of it can affect perception and how it can heighten one's senses.
Wiz Khalifa also elaborated on the different ways he learned to smoke marijuana throughout his life from smoking joints and blunts to using bongs and vaporizers. He then said that he learned about using filters in his joints in Canada.
Honestly, Khalifa's bud journey sounds very similar to the journey of any fragrance aficionado.
You can watch the below video from Smelling Great Fragrance Reviews where host Sebastian talks about his favorite cannabis fragrances.
What Colognes Might Wiz Khalifa Be Interested In?
Since he doesn't talk about any fragrances that he may or may not wear, we looked into some different fragrances that the 'Black and Yellow' rapper might be into. Specifically, fragrances that revolve around marijuana.
Since the plant has slowly been legalized in different states in the US along with other countries, cannabis fragrances have started to become a big thing. The plant can often give fragrances a lift. That's why we think that there are some perfect colognes out there for Wiz Khalifa and below are some that we think he would be interested in.
First on the list is Fly Away by Mugler Cologne which is for men and women. It is a citrus aromatic fragrance that, as they put it, uses the "secret C note" to lift the fragrance up. It has notes of yellow grapefruit, hemp, cannabis, and white musk.
Next up is Cannabis by Bois 1920, a woody fragrance with strong notes of cannabis followed by patchouli and woody notes. Cannabis is a note on all three levels making this fragrance the strongest scent of them all.
We also think that Wiz Khalifa may be interested in Coze 02 by Pierre Guillaume Paris. This is an amber woody unisex fragrance with top notes of pepper and cannabis, middle notes of Mexican chocolate, tobacco, coffee, and paprika, and base notes of ebony wood, Virginia cedar, patchouli, vanilla, and sandalwood.
Who knows, maybe Wiz Khalifa is already using one of these or even creating his own line of cannabis colognes.