Cameron Jibril Thomaz, or Wiz Khalifa as he goes by, seems like the kind of fun-loving friend we all want to have in our lives. The North Dakota-born rapper, singer, songwriter, actor, and Marijuana connoisseur was a military brat but he managed to stick in one high school long enough to graduate — but which one?
Wiz Khalifa attended Taylor Allerdice High School, the same high school that the late Mac Miller went to. The 'Black and Yellow' star was goofy, pretty cool, and straight while at school. He attended numerous schools during his childhood in places like Japan, Germany, and the United Kingdom.
The rap star is open about his childhood, upbringing, and attitude during his school-going days. To find out more about his time growing up and where Wiz Khalifa went to school, and how it impacted him in his adult life, both personally and professionally, keep reading.
Wiz Hails From Pittsburgh
Though he was born in Minot, North Dakota, on 8 September 1987 Wiz didn't grow up there. Because both of his parents were serving in the military at the time of his birth, he didn't have a stable home base until he was nine years old.
Like many military brats, Wiz's childhood was spent in a near-constant state of moving from one place to another. His parents split when he was just three years old and he didn't see his mother for two years. He has lived in Germany, Japan, and the United Kingdom.
When he was nine years old Wiz moved to Pittsburgh, Pennsylvania, with his mother and sister. It is there that he attended Taylor Allerdice High School — and where he began writing his own lyrics and garnering a fan base.
Even at a young age, Wiz's talent was evident and the management of a local recording studio called I.D. Labs allowed him to record in their studio free of charge at the age of fifteen. Despite his never staying in one place for too long, Wiz has always told people he was from Pittsburgh.
Wiz's High School Days
Wiz Khalifa attended and graduated from Taylor Allerdice High School. While the global celebrity describes the Taylor Gang as "a movement" and "a lifestyle", many people believe that the entertainment company was named after his high school.
In an interview with HipHopDX, Wiz looks back on his school-going days fondly. When asked what his teachers would say about him, the rapper responded with "They would say that I talked too much and that I was real goofy."
He went on to say that "They would also say that I was very smart but that I should have used my leadership qualities for good." Wiz describes his schoolboy self as straight, pretty cool, and an all-around goofy kid.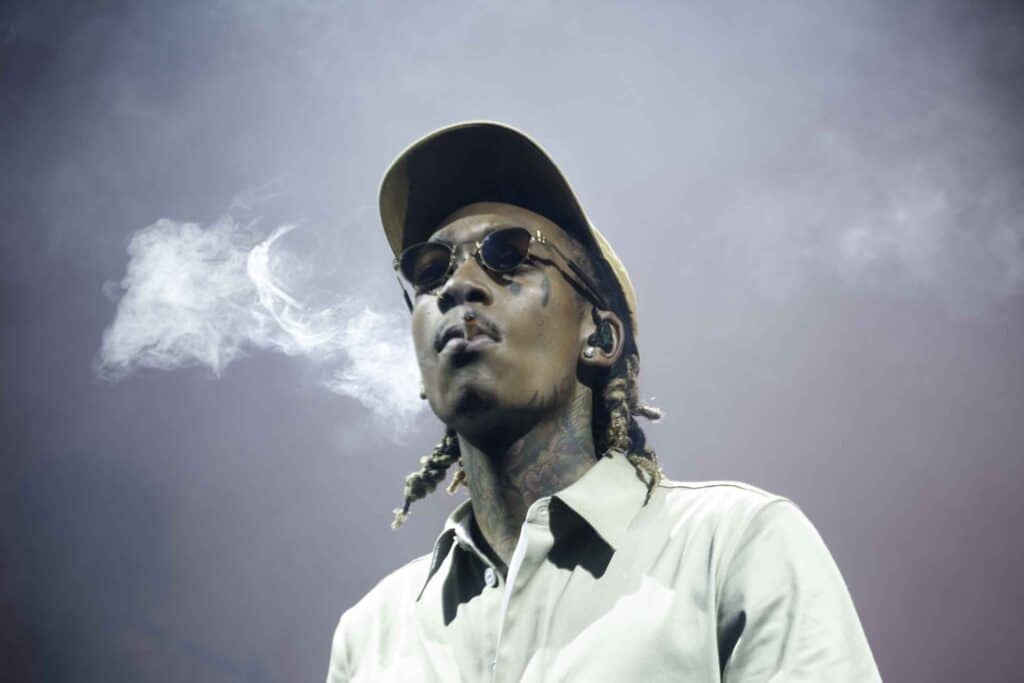 Wiz's Take On School Today
The global rap icon has proudly paid homage to his self-described hometown, or rather the colors of their sports team, in the hit song 'Black and Yellow'. But his time attending school in Pittsburgh seems to have had a lasting impact on the star that spans further than setting up The Taylor Gang.
Wiz starred in the 2012 Mac & Devin Go to High School which follows the story of two stoner friends navigating their way through the choppy waters of high school. He has released songs called 'High School', 'That Good', 'Young, Wild & Free', and 'Flight School' — all of which reference his time at school.
Back in 2018, Wiz came under fire and his parenting skills were questioned when he proudly posted that his son had ridden the bus on his social media pages. The backlash he received mainly focused on people assuming he was selfish to send his son to school since he had the financial means to drop him off himself.
But Wiz didn't let the haters rain on his proud-dad parade. In a story posted on his Instagram, he displayed how his school days had influenced him as a father.
He said "To all y'all people asking why I would let me son ride the bus because I'm rich — being rich don't got nothing to do with a child experiences." and went on to explain that his son simply wanted to ride the bus with his friends, and who is he to deny him that?