One of the original stars of The Real Housewives of Atlanta, Kim Zolciak-Biermann has a collection of fans who are keen to know about her life. One thing they are particularly curious about – what did Kim Zolciak-Biermann do before she was famous?
Before she found fame as a reality show housewife, Kim Zolciak-Biermann worked as a nurse in Atlanta, Georgia for more than five years, before she joined the cast of Real Housewives of Atlanta in 2008.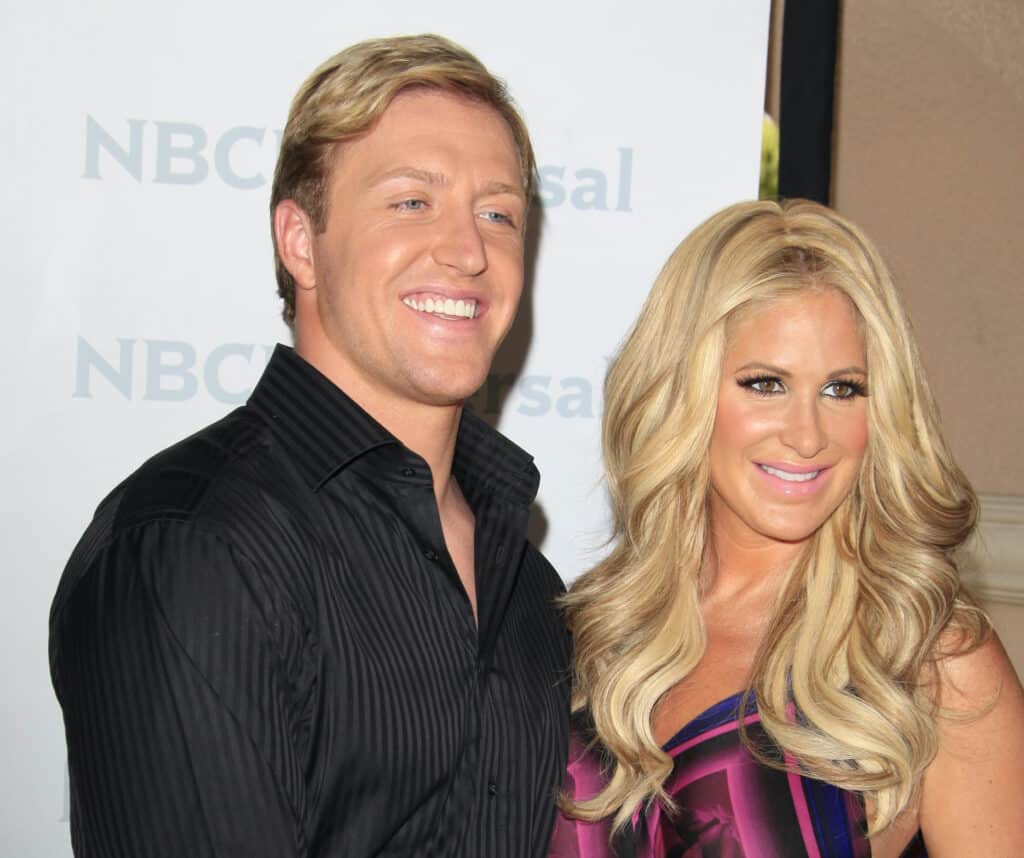 Of course, there is much more to Kim Zolciak-Bermann's life, as she is a busy and professional woman.
Birth, childhood, and teenage years
Zolciak-Bermann was born on May 19, 1978, in Pensacola Florida, to parents Joe and Karen Zolciak. Her birth name is Kimberleigh Marie Zolciak, and she is of mixed Italian and Polish heritage.
Zolciak-Bermann spent much of her childhood and teenage years living in Windsor Lock, Connecticut, with her parents and her only other sibling, brother Michael. Her parents worked in the military during her childhood.
She attended East Catholic High School in Manchester, Connecticut, and graduated in 1996. Following her high school graduation, she went on to earn a degree in Nursing from the University of Connecticut.
Early Scandal
Though she would not find fame as a reality star for more than a decade, in her teenage years Kim Zolciak-Biermann was involved in a local scandal more akin to a Hollywood script than a normal high schoolers life.
In 1995, she was brought in to be interviewed for a police investigation in Windsor Lock, her hometown. She was brought in for questioning as a witness in the criminal investigation and was interviewed by a police sergeant involved in the case.
At the age of only seventeen, she allegedly became involved in an affair with the police officer, and the affair was soon exposed in the small Connecticut community. The sergeant was initially fired over the scandal, but his firing was later changed to a suspension of 45 days, and he allegedly retired two years later.
In 2015, Zolciak-Biermann would return to her hometown of Windsor Lock, to take a tour through her childhood home. The story circulated in the media due to her rocky history with the small-town, although she did not comment.
Life before Real Housewives
In 1999, Zolciak-Biermann's parents, Joe and Karen, would relocate to Atlanta, Georgia, where they had purchased a home in Johns Creek, a northeastern suburb of the city. Zolciak-Biermann would move with them at age 21.
While in Atlanta, she worked as a registered nurse for at least five years, making good use of her college qualifications. She gave birth to her first child, Brielle Karenna in February 1997.
In 2001 she married Daniel Toce, though the marriage only lasted for two years before the couple divorced in 2003. Through the partnership, she gave birth to her second child, daughter Ariana Lenee in 2001.
Below is an Instagram post from Zolciak-Biermann's personal account, showing a picture of her in 2001, holding her second child Ariana.
Real Housewives of Atlanta
In 2008, the third installment of the Real Housewives franchise was aired on Bravo. The reality show would follow the lives of a group of wealthy housewives and professional women living in Atlanta, Georgia.
Kim Zolciak-Biermann would be cast alongside fellow "Housewives" Lisa Wu, DeShawn Snow, NeNe Leakes, and Shereé Whitfield. She had a lead role on the show for the first five seasons, leaving in the middle of the fifth season.
During the show, Zolciak-Biermann was the cause of much discussion by viewers of the show, part of the reason she would go on to gain so much fame from the franchise installment. In the first season, she made waves by dating an unknown 'secret' boyfriend known only as 'Big Papa'.
During that same season, she also began to pursue success in the music industry, by jump-starting her career as a country music singer. She released four singles in her music career, "Tardy For The Party", "Google Me", "Love Me First", and "W.I.G (Wish I Gave A Sh*t)".
Real Housewives of Atlanta would be the tv show that finally launched Kim Zolciak-Biermann to fame. She would even return to The Real Housewives of Atlanta in a recurring capacity, as a friend of the main cast of housewives.
Conclusion
Even before joining the cast of The Real Housewives of Atlanta, Kim Zolciak-Biermann has had an exciting life on her terms. It seems the mother of six was making waves well before she found reality TV fame.