Anderson .Paak, the American singer, songwriter, record producer, musician, rapper, and so much more, is, by far, one of the greatest R&B and hip hop artists of this generation. He's won awards for his music and created a dedicated global fanbase. However, where did it all begin? Which high school did Anderson attend?
Anderson .Paak attended Foothill Technology High School, which can be found in Ventura, California. Anderson only attended for a year or two before dropping out to follow his heart into his own music career. He never graduated, nor seems to have any plans to.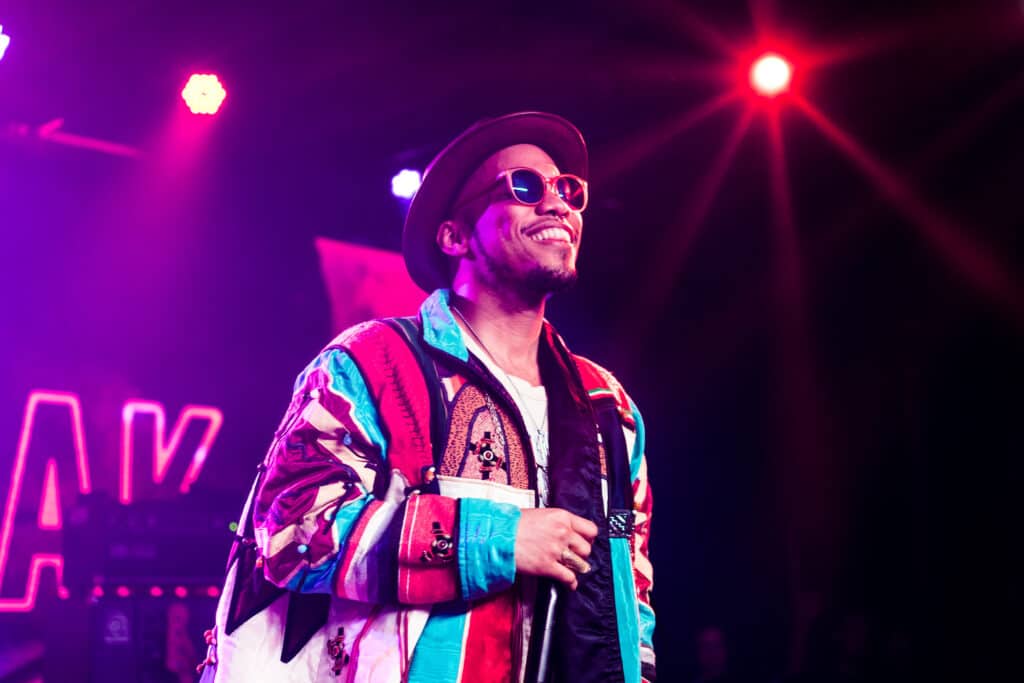 Want to see how someone as popular and as successful as Anderson .Paak started, where he came from, and how he got to where he is today? Read on for absolutely everything you could ever need to know!
The Early Days of Anderson .Paak
Anderson was born Brandon Paak Anderson, so no points given for guessing where his stage name comes from, on the 8th February 1986 in Oxnard, California. He's American, with his parents being from African-American and Korean heritage.
Brandon's childhood was not the most stable. When he was just seven years old, he witnessed his father seriously abusing and beating his mother. In an interview with Billboard.com, he said;
"My little sister and I went out front, and my pops was on top of my mom. There was blood in the street. He was arrested, and that was the last time I saw him. I think he did fourteen years."
He also quotes that some of his favorite pastimes as a child and teenager were singing and dancing.
When he was 12 years old, he started to really develop his passion for music and had dreams of playing the saxophone. His mother had also remarried at this point, and his new stepfather played drums, which Anderson loved to have a go on whenever he could.
Inspired by this opportunity, from the ages of 12 until Anderson was around 28, he was the lead drummer for his church group.
However, it wasn't until he was a teenager when Anderson really started to take producing music seriously. Armed with just himself and his computer, he started producing music in his bedroom, all while listening and being inspired by the likes of Earth, Wind, and Fire.
This, coupled with the experience he was getting from his church drummer gig, meant that Anderson was getting better at music all the time, but he wasn't quite ready to go full time yet.
Over the years, he worked plenty of jobs in various places, including a marijuana farm in Santa Barbara, and worked creatively with Shafiq Husayn, an alternative hip hop collective where he worked as a writer, editor, videographer, producer, and more.
Finally, with all this experience in the music industry under his belt, Anderson released his debut album back in 2014, which he titled 'Venice,' and the rest is history. If you're looking to sit back and relax, Anderson has the music for you, and one of our favorites sets has to be this game-changer from NPR Music.
The Success of Anderson .Paak
Since his debut, Anderson has worked on and released nearly half a dozen albums, including the debut Venice, Lovejoy, Malibu, O.B.E Vol. 1, an Oxnard – an album named after the town in California in which he was born.
Anderson even toured the world with his Oxnard album back in 2018 and has worked with iconic artists of this generation, including the likes of Macklemore, Dr. Dre, Mac Miller, Chance the Rapper, to name a few.
Anderson's music has even attracted the attention of industry award bodies, granting him a BET Hip Hop Award nomination back in 2016 as the Best New Hip Hop Artist.
He has also won a Soul Train Music Award and a Sweden GAFFA Award for the Best Foreign New Act in the same year, just cementing the fact of how far around the world his music has spread.
Fast forward to 2019, he then won his first Grammy nominations for Best Rap Performance and Best R&B Album, of which he featured rapper Andre 3000 on his Come Home track.
One of the least controversial rappers of the time, a net worth of around $4 million, a loyal fan base that can be found all over the world, we're sure there is plenty more to come from this musically creative genius, we can't wait to see what Anderson .Paak is going to introduce me to the world next.