Energetic MMA fighter Conor McGregor is known for his passionate persona and his powerful, knockout fighting style. Although many now know the Irish martial artist as the champion that he's become, it's understandable to wonder about his roots.
Conor McGregor went to high school at Coláiste de hÍde in Dublin, Ireland. He developed his love for sports there, starting out playing football and then later progressing into boxing.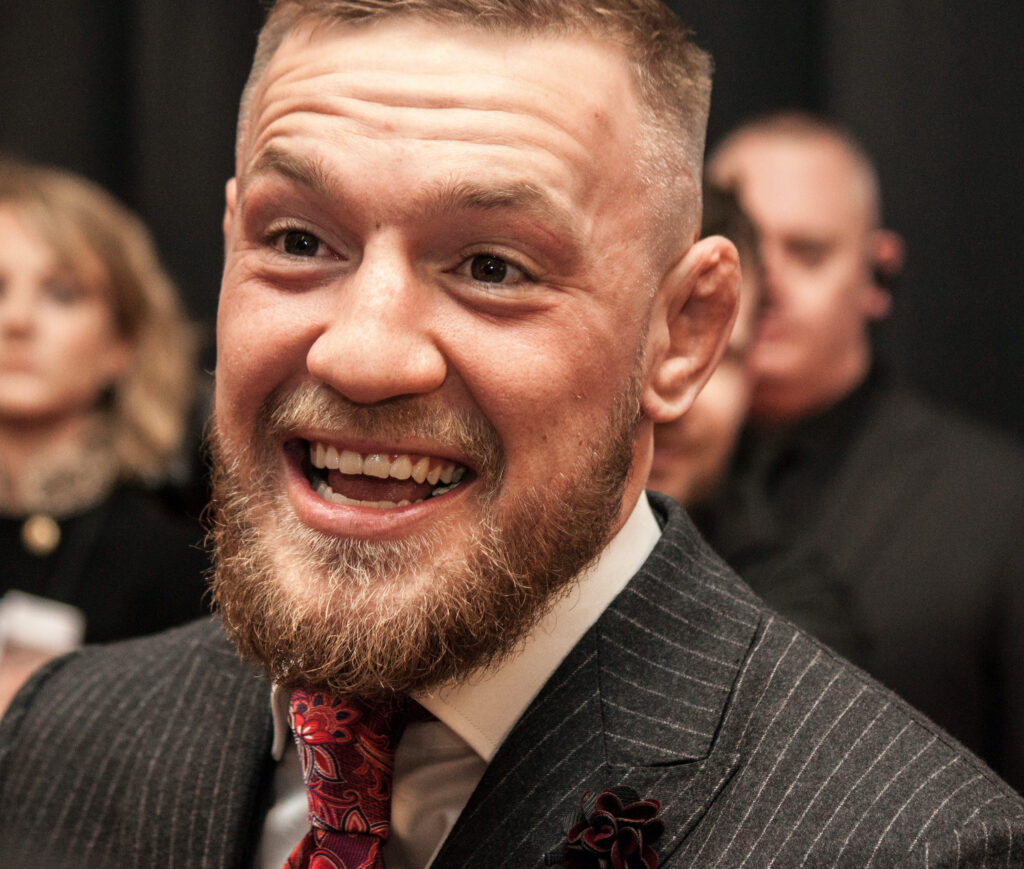 Conor McGregor worked hard in his youth to become the success that he is today, and many people find his journey inspirational.
Early Life
Conor McGregor's zodiac sign is Cancer, as he was born on July 14th, 1988. He was raised in Crumlin, Dublin, and began playing football with the Lourdes Celtic Football Club.
Conor McGregor told The Independent that he was "big into football as a kid, but more as a player than a watcher." However, football was not his destiny.
At 12, Conor McGregor began studying boxing with the Crumlin Boxing Club. In the same interview with The Independent, he cites iconic boxing legend Muhammed Ali as one of his boyhood heroes.
Later, Conor McGregor would also study mixed martial arts (MMA) and would eventually choose to pursue a career in fighting over the plumbing apprenticeship that he had briefly considered. It was a brave choice as MMA fighting was not well known at the time, but would prove to be the right one.
Career Highlights
Conor McGregor is consistently one of the most-watched MMA fighters and has headlined five of the Ultimate Fighting Championship's (UFC) best-selling pay-per-view fights.
He made his MMA debut in 2008 in an amateur fight against Kieran Campbell, who Conor McGregor defeated by Technical Knock Out (TKO). UFC President Dana White later signed Conor McGregor in 2013.
He also won his UFC debut fight against Marcus Brimage, for which he won, as he boasted on his Instagram account, "60gs," in his first post on the social media site.
He has won 22 out of his 26 MMA fights. Of the 22, 19 fights were by knockout.
Clearly, Conor McGregor is a force to be reckoned with. In a 2015 interview with Esquire, he explained his fighting philosophy, "Machines don't use machines, and I am a machine."
He has only competed in one professional boxing match, which he lost.
The highly publicized boxing match between Conor McGregor and the undefeated boxer Floyd Mayweather Jr. grossed over $55 million in live gate tickets. Floyd Mayweather Jr. knocked out McGregor in the 10th round.
However, Conor McGregor has won many titles in the world of MMA fighting. Notably, he once held the Championship titles for two UFC divisions simultaneously, the Featherweight division and the Lightweight division, in 2016.
Conor McGregor has commented about retiring a few times but has not committed completely, as evidenced from his return from retirement to fight Khabib Nurmagomedov in 2018. The world will wait and see.
Famous Fans
Conor McGregor is known for his aggressive striking style when fighting and his ability to 'trash talk' his opponents. This intensity allowed Conor McGregor to make a name for himself, not only in the world of MMA fighting but also in the music industry.
British punk band, IDLES, shouted out Conor McGregor's signature intensity in their song 'Mr. Motivator' with the line "I intend to go, go, go // Like Conor McGregor with a samurai sword on rollerblades." As he is already quite powerful, Conor McGregor on rollerblades toting a samurai sword would definitely be a fearsome sight to behold.
IDLES are not the only musicians that support Conor McGregor – Canadian rapper, Drake, has also expressed admiration for the MMA fighter. Before McGregor's ultimately unsuccessful 2018 match against Khabib Nurmagomedov, Drake posed for photos with him while wearing an Irish flag across his shoulders.
Icon, musician, and businesswoman Rihanna is also a huge fan of Conor McGregor. Conor McGregor posted this photo of the pair posing backstage during Rihanna's Anti world tour:
Although the infamous fighter has undoubtedly ruffled a few feathers over the years, such as when he sported a profane luxury suit, it's clear that he still has some powerful fans in his corner.
Although he could settle down now, it doesn't seem likely that Conor McGregor will give up the fight after all his successes. In an interview with Bleacher Report, he said, "I am happy to play a great part in history. But long after I am done, my story will be told."