Conor Mcgregor is an Irish professional boxer, best known for his fights in the Ultimate Fighting Championship. He is a UFC featherweight and lightweight champion, ranked number 15 in the UFC men's pound for pound rankings. He has only fought in the Octagon twice since 2016, although he is still one of the most popular fighters, with a net worth of over $48 million.
Conor McGregor has revealed in numerous interviews that he does not like having a strict schedule when it comes to training and has never been a huge fan of routines for working out. Although the UFC champion does not enjoy routine training, he does appreciate routine in his diet and healthy lifestyle, including stretching, drinking water, having a late breakfast, and making a protein shake to recover.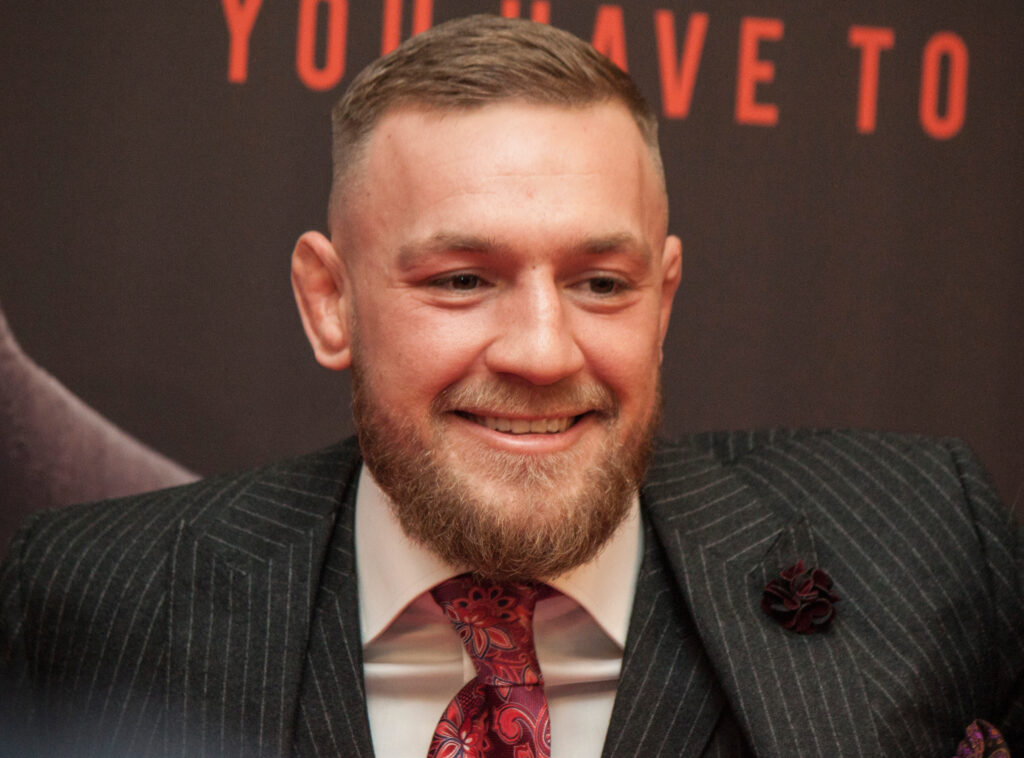 Conor McGregor makes headlines for his talent in the ring and remains one of the most popular UFC fighters in history. The Irishman's fighting ability surprisingly doesn't come from strict training, but rather from Conor McGregor's healthy eating habits and literally working out when he feels like it.
Conor McGregor's Journey To Fame in UFC
Conor Mcgregor was born in 1988 in Dublin, Ireland, and enjoyed playing soccer as a young boy before learning about his passion for the more aggressive sport of boxing. Conor started playing youth soccer for the Lourdes Celtic Football Club before stopping at age 12.
Conor got bullied as a child, getting verbally assaulted every day by kids his age or older than him while walking to and from school. The kids would oftentimes try to get physical with him and try to fight, but Conor always managed to run away before they got to actually hurting him.
In a few interviews, Conor stated that the bullying got to the point where he had to put a dumbbell in his backpack and always leave it slightly unzipped, in case he ever had to reach in and grab the dumbbell for safety.
His interactions with the bullies truly encouraged him to learn how to defend himself.
He started becoming more interested in boxing and joined the Crumlin Boxing Club. Before he could get too serious with it, his family moved to Lucan, Dublin, and McGregor got a job as a plumber apprentice.
Not loving his career as a plumber, working long hours, and feeling as though the job really was not for him, he went back to boxing. Conor Mcgregor met Tom Egan, soon to be a newly initiated UFC fighter.
Conor and Tom started training frequently in mixed martial arts, and soon after, Conor debuted in his first-ever martial arts amateur fight. He ended up winning and started training at the Straight Blast Gym shortly thereafter.
The following year in 2008, McGregor fought in his first professional mixed martial arts fight where he won against Gary Morris in the lightweight division. He then went on to fight Mo Taylor, Artemij Sitenkov, and Stephen Bailey, winning against all.
He was on an eight-win streak when he was offered a contract by the Ultimate Fighting Championship (UFC) in 2013. McGregor became the second UFC fighter from Ireland and despite injuries throughout the years, he is still one of the best fighters in the world.
Conor McGregor's Non-Routinely Training Schedule
Conor McGregor has never been a huge fan of routines and states that he prefers to train whenever he feels like it. Most people would think that with his status and success in the ring, he would have some sort of strict schedule, but not at all- Mcgregor does best without doing the same thing over and over.
The UFC fighter finds that his method of a looser and more instinctive approach to a training routine is the reason behind his fighting style. In interviews, McGregor has stated that he simply enjoys the spontaneity he feels when he goes in to train and understands that sometimes he just does not feel like working out.
Conor has found that in previous years where he did have a set schedule for training, his mind would wander and he would not be focused on getting better.
The fighter also stated that he is "obsessed with winning" and because of this, he "eats, sleeps and breathes training". He never wants it to feel like a set thing; McGregor feels when he needs to train and doesn't get riled up by times, numbers, or weights in the gym.
The UFC Fighter's Daily Eating & Wellness Routine
Although he does not like his training to be a routine, he does have a pretty strict schedule when it comes to the diet and wellness part of his day.
Mcgregor's diet is consistent, and he knows how to stay on schedule with healthy eating habits. The professional athlete's diet is pretty much what you would think it would be- high in protein, low in carbohydrates with a large quantity of water, fruits, and vegetables.
Every morning, the fighter stretches drinks a large quantity of water, and never skips a meal. He also enjoys meditating and feeling in touch with his body, even after a hard training session.