While he is universally recognized as an entrepreneurial force to be reckoned with, Elon Musk's education helped shape the visionary he would eventually become. Growing up in South Africa he benefited from quality schooling and is a graduate of the prestigious Pretoria Boys High School.
Elon Musk was born and raised in Pretoria, one of South Africa's three capital cities. His early education was completed at the Waterkloof House Preparatory School. As a teen, he was enrolled at Bryanston High School and eventually graduated from Pretoria Boys High School, but not before enduring several difficult years at the hands of his peers. After his graduation, Musk's father expected him to continue his education in Pretoria, but Musk had other plans.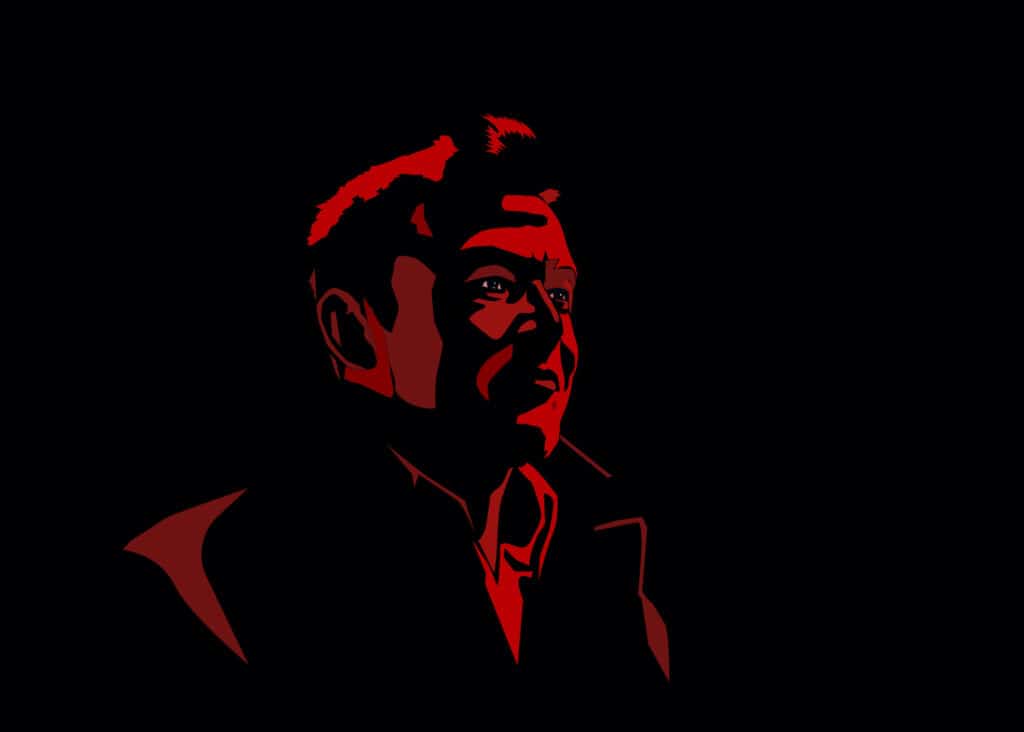 Musk's educational experience was further fraught with problems due to his peers and home life, but his sharp intellect propelled him to a country he saw endless opportunities in – America.
Clashes With His Peers
As a child, Musk was bullied relentlessly at school and ended up needing hospitalization after he was thrown down a flight of stairs and beaten until he lost consciousness.
He has spoken about his time in school and how he immersed himself in the fields of technology and science as an escape.
Studying gave him much needed respite from the daily torment at the hands of his classmates; by 10 years old he was already proficient in basic computer programming.
At 12 years old he had already sold a computer game called Blastar for $500, showcasing an early aptitude for an entrepreneurial spirit.
High School Experience
After graduating from Pretoria Boys High School, Musk's father expected him to continue his education in Pretoria.
He ended up going against his father's wishes and moved to Canada at 17 to live with his mother. It was through her that he was able to get his Canadian citizenship.
True to his infamous tenacity in pursuit of his goals, he was continuously thinking several steps ahead and knew it would be easier to eventually move to America from Canada.
Education in North America
Shortly after moving to Canada, Musk enrolled at Queen's University in Kingston, Ontario.
He spent two years at Queen's before accepting a scholarship to the University of Pennsylvania, where he went on to study both Business and Physics.
Showcasing his entrepreneurial spirit, while attending university in Pennsylvania Musk was renting a house with a friend off campus. In order to make rent, they turned the 10-bedroom house into an unlicensed nightclub.
As Musk later admitted, "I was paying my own way through college and could make an entire month's rent in one night."
From College Dropout to Entrepreneur
After completing his degree in Pennsylvania, Musk moved to California to complete his PhD at Stanford University.
He ended up dropping out after two days in order to capitalize on the immense opportunities the internet boom provided at the time.
Shortly thereafter, in 1995 he created his first company, Zip2 Corporation, with his brother Kimbal. The company sold for around $300 million in 1999.
Using the money from Zip2, he founded X.com, which later joined a competitor to become what we now know as Paypal.
After being let go from Paypal, he used the money from the buyout to create Tesla and SpaceX, companies he says he created after thinking, "What are some of the other problems that are likely to most affect the future of humanity?"
Starting His Own College
After experiencing intense adversity in his own educational experience, Musk expressed a desire to create an environment where technologically-inclined children are given the freedom to explore within their own interests.
He describes his own schooling experience as "torture" and has said that the children at his school (including his five sons), look forward to their innovative lessons.
Moving Forward
Although he completed his education across the globe, Musk has been an American citizen since 2002 and owns two homes in Los Angeles.
He has no regrets about his decision to relocate to America, as he has acknowledged by stating, "America is still the land of opportunity more than any other place, for sure. There is definitely no other country where I could have done this—immigrant or not."
Musk has turned his attention from the confines of Earth and has made it clear his ultimate goal is to colonize Mars. Given the impressive trajectory of his life thus far, it seems well within his reach.