Unless you've been living under a rock the last ten years, you'll have heard of the little movie franchise known as High School Musical; a series of three movies that took the world by storm, a cast led by the lead female actress, Vanessa Hudgens. However, so many people ask, what high school did Vanessa actually go to?
Vanessa Hudgens attended the Orange County High School of the Arts until she and her sister were in 7th Grade. After she and her family moved to Los Angeles to help progress her acting career, she was home-schooled until she graduated.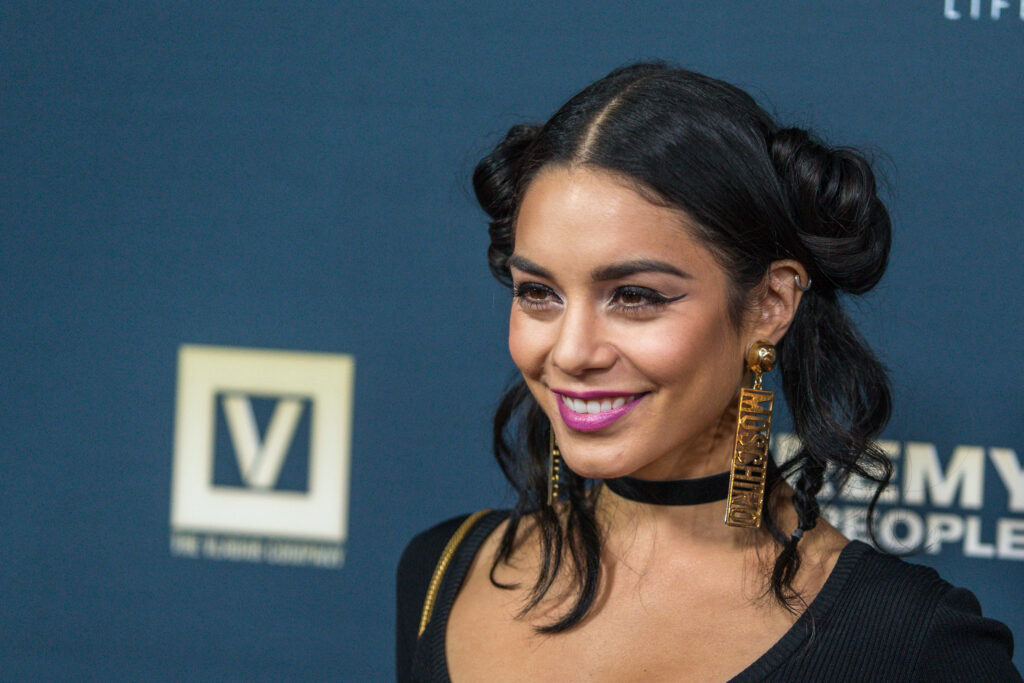 Today we're going to be taking a step back in time in the life of Vanessa Hudgens to see where she came from, how she got her start, and how she got to where she is today. Ready? Buckle up, and let's get into it.
From Humble Beginnings to Big Things
Let's start at chapter one.
Vanessa Hudgens was born on December 14th, 1988, in Salinas, California. Her parents were ordinary people. Her father, Gregory, was a firefighter, and her mother, Gina, tended to move from job to job, doing what she needed to do to vary her roles in supporting her family and making money.
The act of drama and acting was instilled into Vanessa from a young, as it was her sister, Stella Hudgens, who is also an actress. We can imagine that this is why she was sent to Orange County High School of the Arts. The school heavily focuses on drama and performances and is the place any aspiring young person is going to want to go.
Even from a young age, Vanessa performed and sang in many local theatre productions in her hometown. Some of the hit productions included titles like The Wizard of Oz, Cinderella, and The Music Man. Vanessa auditioned for a few larger roles during her teenage years, finally securing a small TV commercial role, which prompted her family to move to Los Angeles, the place to be when you want to make it in Hollywood.
As we said above, Vanessa and her sister were home-school with tutors after making the movie until she graduated.
In 2002, with finally enough experience under her belt, Vanessa landed her first TV role in the CBS program, Still Standing, as well as appearing for an episode of Robbery Homicide Division. Vanessa continued to work hard and landed roles in two movies; Thirteen and the Thunderbirds movie.
Both movies were relatively well-received. Thirteen received mostly positive reviews, and while Thunderbirds didn't make the impact the producers thought it was going to have, it wasn't bad. Three years later, in 2006, Vanessa landed her most well-known role as Gabriella Montez in High School Musical, and her world changed forever.
We're All in This Together
High School Musical captured the heart of millions. Upon its release, it became the second most-watched movie in both the US and the UK. The soundtrack even landed at number four in the Billboard Top 200 chart.
If High School Musical was part of your life while you're growing up, you can't deny this doesn't still hit differently.
Geez. We still get shivers.
At the time, the movie was Disney's most-watched production, coming in with over 7.7 million viewers on the premiere broadcast. The musical success led Vanessa to sign with the Hollywood Records label, and later that same year, she released her first debut solo music album, V.
We can't say that Vanessa's music career with her solo albums has been the most successful. It sold just over 34,000 copies in the first week and was certified as Gold by RIAA a year later.
Still riding that rollercoaster, High School Musical 2 came out just a year later from the original in 2007, and the reception was even bigger than the first. The movie and its cast won plenty of awards for their performances, including a ton of Disney awards and Nickelodeon Kid's Choice awards.
Vanessa tried one more time with her music career, releasing a second album, Identified, but the album flopped, selling only 12,000 copies in the first week. It's safe to say she left Hollywood Records after this to focus more on her acting career.
To the Future
You've probably seen Vanessa pop up here and there in various movies and productions. Since High School Musical 3 was released back in 2008, Vanessa has been involved in many popular projects, including Dog Days, Journey 2: The Mysterious Island, The Princess Switch, Spring Breakers, and more.
She's even dabbled her talents as being an executive producer on several productions, like The Knight Before Christmas. Vanessa's story just goes to show that hard work pays off and that if you stick to your guns and focus on what you want, you can make it happen!