Vanessa Hudgens is an actress known for her talent, beauty. and girl-next-door persona. But what makeup does she use to keep herself looking so stylish and modern?
Hudgens uses a wide assortment of makeup and cosmetic items in her daily routine, some varying from inexpensive to high-end. The actress says it's important to have an open-minded spirit with her makeup selection.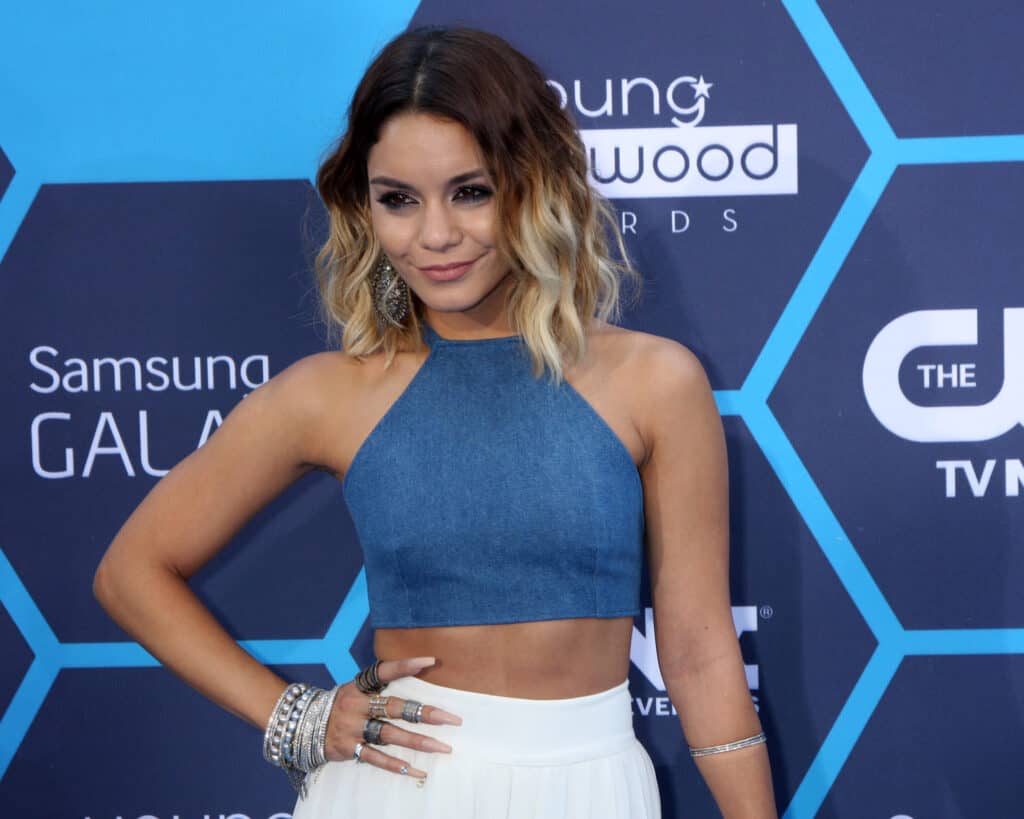 Hudgens has been on the record praising the items she uses for her makeup regiment. She even launched her line of cosmetics after years of promoting others'.
Hudgens' Life and Career
Vanessa Hudgens was born in 1988 in Salinas, California. Her mother worked in an office and her father was a firefighter.
At the age of ten, Hudgens performed in local musical theater before auditioning to appear in TV and commercials. Her family moved to Los Angeles after the young actress landed a role in a major national commercial.
The young performer took on a few parts in the following years with varying degrees of success. Her career skyrocketed when she secured a leading part in the Disney Channel original movie High School Musical.
The made-for-TV film became an instant smash and spawned multiple sequels, albums, and even a concert tour.
After that film's incredible success, Hudgens focused on movies and TV as well as her music career. She would appear in the films Bandslam, The Guardian, Rent, Sucker Punch, and Spring Breakers.
Hudgens' Makeup Selection
Hudgens has been noted for her looks and gorgeous skin. Many have publicly asked which products she uses to maintain her stunning looks.
The actress is a promoter of Neutrogena and has commented on that being part of her daily routine. She also uses many other makeup products regularly.
Hudgens has praised Stila's Liquid Lipstick and its wide assortment of colors. The actress said she owns every color variation on the market.
Hudgens has also said that she swears by Hourglass Vanish Seamless Finish Foundation Stick, which surprisingly costs less than $50. She is also on record saying she uses the EcoTools Perfect Blender Duo makeup sponge to blend her makeup.
The High School Musical star is a fan of Tata Harper Illuminating Moisturizer and Eye Cream and says she uses Luna Oil nightly to maintain her glow.
The actress has also praised Aromappeal's Jasmine Essential Oil Blend and Josei Maran's Rosey Mist.
When it comes to mascara, Hudgens has stated that she uses a healthy amount of YSL The Shock, though she is open to using multiple products and isn't committed to just one mascara brand.
Laura Mercier's Secret Camouflage Concealer and Armani's Luminous Silk Foundation are also always in Hudgens' makeup bag.
As for eyeliner, Hudgens swears by Hourglass' Calligraphy Liquid Eye Liner. She also employs Anastasia's Duo Brow Powder for her brows.
Hudgens takes good care of her skin, not just with makeup but with her clean-up routine too. She has publicly talked about what approach she has to get herself nice and clean after a long day in makeup.
"I've been doing my own makeup since I was 5 years old and I've tried everything under the sun and know what works for my face and what doesn't," the actress told Us Magazine.
The performer is a huge fan of skincare company Drunk Elephant and uses their products often. She has praised Drunk Elephant No 9 Jelly Cleanser. She also says she uses the brand's C-Tango Multivitamin Eye Cream for "a little under-eye brightness."
Hudgens also has a few serums that she applies to keep her skin fresh and clear. The Caudalie Vinoperfect Radiance Serum and Drunk Elephant's C-Firma Day Serum are both in her collection.
To make sure her skin and makeup work aren't damaged by the sun, Hudgens uses Kate Somerville Uncomplikated Makeup Setting Spray SPF 50 so apply sunscreen and not mess with her look.
Hudgens' Makeup Line
After years of promoting and praising her favorite makeup brands, Hudgens herself was tasked with creating one.
Nail polish brand Sinful Colors got into the makeup game and hired Hudgens to be in charge of it.
Officially titled a Global Color Collaborator, Hudgens ran the company's new line of cosmetic products, including eyeliner, lip liner, mascara, eyeshadow, and more.
The product line was affordable and varied and appealed to young makeup enthusiasts.
Hudgens was elated about the opportunity to "bring fans something they can express themselves with."
After much fanfare and promotion, the product line launched on various websites and makeup stores globally.