If you've heard of Zac Efron, then you probably know that he started to shine in the world when he co-led the blockbuster Disney movie, High School Musical, coupled with Vanessa Hudgens. However, while there are many rumors about Zac being in his high school production, which led to the movie, which high school did he actually go to?
Zac Efron attended and graduated from Arroyo Grande High School, which can be found in Arroyo Grande, California. He attended through grades 9 to 12, of which he graduated in 2006.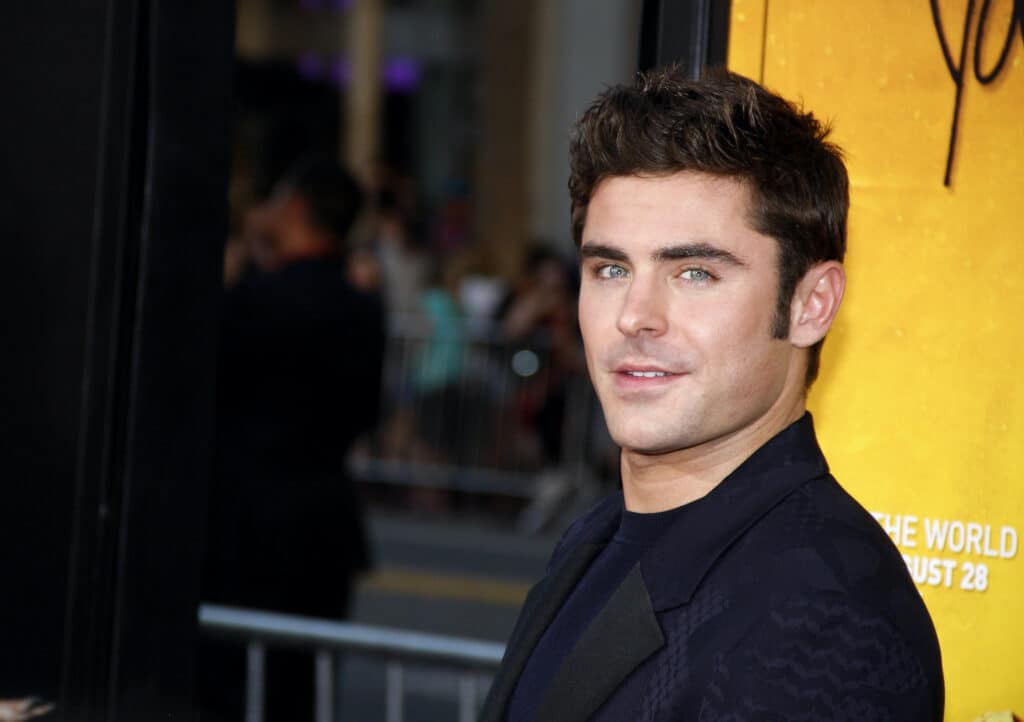 To find out more about what Zac was like during his school years, what schools and colleges he attended, and how he got his big break into the acting world, keep on reading!
Zac Efron – The Early Years
Born in San Luis Obispo, California, in 1987, Zac and his family moved to Arroyo Grande (which is roughly 200 miles north of LA) while he was still young. Zac had a fairly normal childhood growing up in his middle-class family, mostly what you'd expect from a child and teen living in the LA area.
While 'Efron' is a Hebrew surname, and his linage is Jewish, neither Zac nor his brother Dylan grew up practicing religion.
In school, Zac achieved decent grades that he was proud of, and stated in an interview that he would 'flip out if he got a 'B,' and not an 'A.' He also was a bit of a self-proclaimed class clown, but only if he got on with the teacher well. He was known among classmates as a joker and always making people laugh.
If his cheeky, fun-loving, and light-hearted performance during High School Musical borrowed anything from his childhood years, then this is really easy to believe!
After graduating from Arroyo Grande High School, Efron was accepted into the University of Southern California, but he didn't attend and instead spent his time working on progressing his acting career.
Notably, from the years 2000 to 2001, Efron also attended the community college Pacific Conservatory of the Performing Arts in Santa Maria, California.
A Love of Acting and Singing from a Young Age
Zac frequently shares how grassroots acting and singing has always been a massive part of his life and is responsible entirely for who he is today. He claims, 'The Central Coast made me who I am.'
While attending Arroyo Grande High School, Zac also worked at the Great American Melodrama and Vaudeville theater, which is also where he took singing lessons.
During his time here, he performed in much-loved productions, including The Boy Who Wouldn't Grow Up, The Music Man, Peter Pan, Gypsy, and Little Shop of Horrors.
Due to his theater success, his drama teacher at the school, Robyn Metchik, recommended to him an agent who was based in LA who later had him sign up to the Creative Artist Agency.
Breaking Through into the Limelight
Starting in the early 2000s, Zac appeared in any television series, including The Guardian, ER, and Firefly, but due to his schooling commitments, he couldn't take up more time-consuming roles. However, he was a reoccurring character in the Warner Bros series Summerland, which was fairly successful.
When the second series of Summerland came about in 2005, a year before he graduated, he was hired as one of the main members of the cast.
In an interview on the Graham Norton Show (BBC), he hilariously talks about how it was during this series that he shared his first onscreen kiss and messed it up in a rather interesting way. We'll let you judge how gross it is for yourself.
He did also appear in several movies, including Miracle Run, a straight to TV movie in 2004, which saw him nominated for a Young Artist Award.
It wasn't, however, until 2006, when the Disney Channel aired High School Musical for the first time, and Efron shot to success starring in the lead role as Troy Bolton.
The movie took home dozens of awards for musical numbers and cast performances, leading to two more movies in the series, a concert tour, plenty of spinoffs and albums, and a total box office grossing of over $279 million. Phew.
We can't imagine if Zac had any idea that his acting ventures would be so successful, but if one thing's for certain, it's that many of us growing up through the High School Musical years are so grateful that he stuck with it!
Since then, Zac has starred in many musicals, blockbuster, and television roles, including lead roles in Hairspray, Bay Watch, Bad Neighbours, The Greatest Showman, 17 Again, and has scored his own original Netflix series.
Go Wildcats!