The TikTok content creator and social media influencer Addison Rae is known for her stellar dance moves, viral videos, and athleticism. What's this social media star's daily routine when she isn't creating viral content?
Addison Rae's daily routine is simple, according to her 2020 tweet, which read, "daily routine: wake up, eat, take a bath, eat, watch youtube videos/podcasts, eat, take a shower, eat, go to sleep." However, she also has a dedicated fitness routine.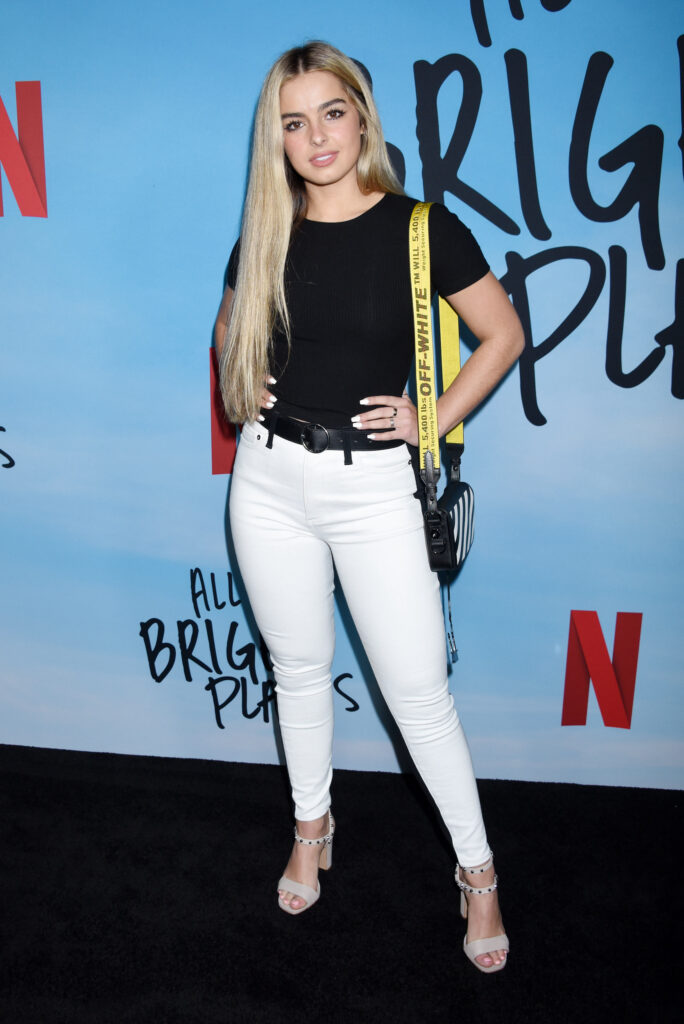 Luckily for Addison Rae fans, she shares much of her daily routine on social media, so if you want to live a healthy lifestyle as she does, it is simple to follow along. She even shared her workout routine with "Keeping Up with the Kardashians" star Kourtney Kardashian!
Daily Routine
If only life were so simple! Although this tweet is mostly in jest, it does contain some truth: sometimes, the key to a good life is simplicity.
Addison Rae shared her daily routine in a video on her self-titled YouTube channel. The video has over eight million views and 400,000 likes, so clearly, she is doing something right.
Although the previous tweet was a joke, Addison Rae prefers to stick to a simple schedule for her daily routine.
She spends quality time with her family. Addison Rae's daily routine vlog starts with her trying to give her brother, Lucas, a hair dye job with her father's help.
Then, she cooks gumbo with her grandmother (who she calls meme) and her aunt. Although they cook often, she is learning the recipe for the first time in the video.
Her father jokes that she may not be an amazing cook, but there is one thing that Addison regularly makes: reservations!
Although Addison Rae expresses her own reservations at cooking gumbo, her family walks her through the process and finally gets her to chop onions.
Then, Addison Rae, her father, and her cousin take to the road to get new phones after her previous phone was hacked. They choose BlackBerry devices for their security.
Addison Rae and her family leave the gumbo to simmer, as the longer that it cooks, the better it tastes. She spends time hanging out outside with her family.
Then, they cook rice for the gumbo. Thankfully, it turned out well!
The video is just a sneak peek into the social media star's life, but it seems that she mostly lives a quiet life full of quality time with her family when she is not in the spotlight.
Workout Routine with Kourtney Kardashian
Addison Rae and Kourtney Kardashian got together safely over Zoom to discuss their fitness routines and share at-home workout techniques with their followers.
In a YouTube video for Kourtney Kardashian's lifestyle brand Poosh, Addison Rae taught the mega-influencer her six-minute booty-blast workout routine.
The routine is quick and easy to do at home and consists of cycling moves for each leg; first 30 seconds of donkey kicks, then 30 seconds of fire hydrants, and finally 30 seconds of fire hydrant extension for each leg. Then, the moves are repeated a second time.
PopBuzz reported that the unlikely pair of influencers became friends through Kourtney Kardashian's son, Mason, who is a huge fan of Addison Rae.
Although Addison Rae likes to share her workout routines with her fans, she says that being in the spotlight can be challenging when it comes to her personal body image.
In a cover interview for Glamour UK, Addison Rae shared that "A lot of it has to do with body image. It's a really hard thing to deal with when you're a girl, especially going through your teens. I am 20, and my body is constantly changing, but people have this high standard around body image and say, 'Oh, you have to look like this to look great or to look hot or to be cool or to be pretty.'"
However, she says that she tries to take it all in stride, sharing her favorite quote, "comparison is the thief of joy."
Addison Rae says that it can be challenging not to compare yourself to others, especially on social media, and she has wasted time comparing herself to others. She shared that she began seeing a therapist, who helped her immensely with her self-worth.
We all need a helping hand sometimes and for someone with a large and overwhelmingly young fanbase like Addison Rae to share her therapy journey is helpful to break down the stigma surrounding mental health.