TikTok star and social media influencer Addison Rae is known for her friendship with Kourtney Kardashian and her dance moves. Where does this TikTok star stay when she's not recording her sick moves?
Addison Rae lives in Los Angeles, California, with her family. Before her move to Los Angeles, Addison Rae grew up in Texas and Louisiana, leaving Louisiana State University to pursue her TikTok career.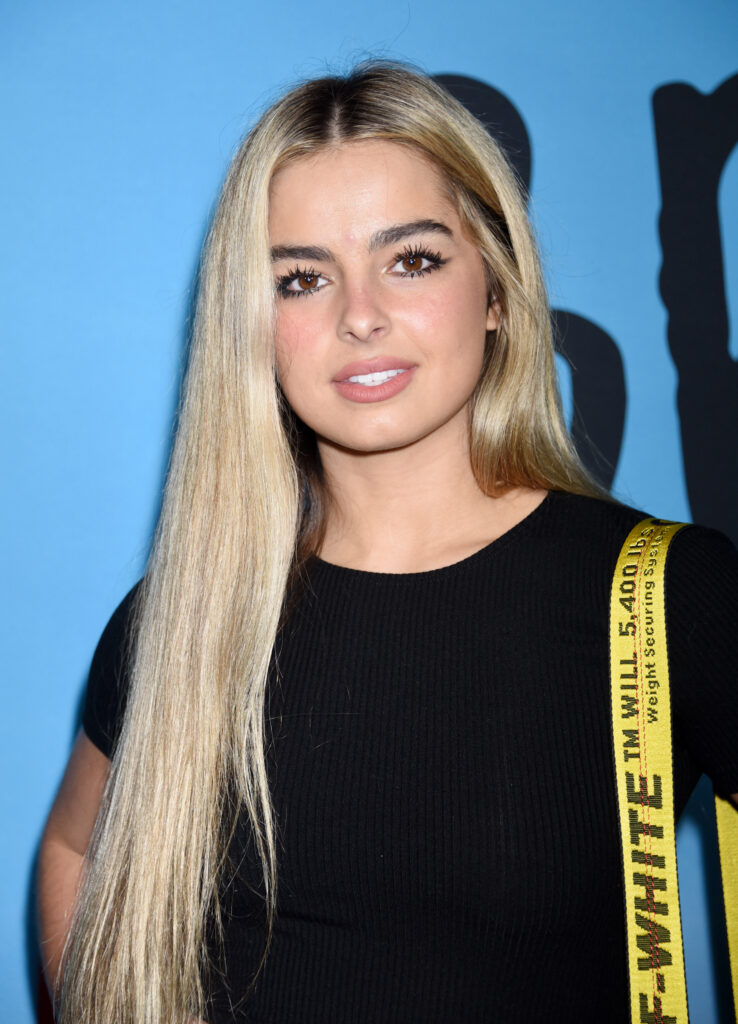 Now, to a bystander, it might seem like a strange choice to leave university to pursue a platform on an app like TikTok. Still, Addison Rae is making bank — according to Forbes estimates, Addison Rae is the highest-earning performer on the app!
House in Los Angeles and Early Life
Read on to learn everything about how this TikTok performer lives.
Addison Rae lives in Los Angeles, California, with her family. Little is known about her family home, but luckily for fans of Addison Rae, she shared a glimpse into her home life in a 2020 YouTube video titled, "A DAY IN THE LIFE: ADDISON RAE."
In the video, one can check out the design of Addison Rae's home, which includes an outdoor pool surrounded by palm trees and interiors designed in the modern "California" style with lots of soft neutrals and plants.
Addison Rae's large kitchen has a white marble backsplash and a kitchen island where she cooks with her family in the YouTube video.
Before her move to Los Angeles, Addison Rae, whose full name is Addison Rae Easterling, attended school in Shreveport, Louisiana.
Addison Rae was a competitive dancer from a young age, beginning her dance career at just six years old. She was also a cheerleader.
She also attended Louisiana State University, although she left school to pursue her dreams of becoming a famous influencer.
According to Distractify, Addison Rae studied sports broadcasting but noticed that her TikTok account was blowing up with new followers. She was invited to join the famed TikTok "Hype House," a content creation collective for young influencers, and realized that she was missing out on opportunities while in school.
We all take different paths in life, and Addison Rae seemed destined for social media stardom.
As for the future, Addison Rae has said that she'd be interested in hosting in the future, saying, "In the future, I honestly think that I'm gonna take this and bring it to like hosting, you know, I would love to do that. I would love to host things. I really want to get more active on YouTube and really just trying to establish myself on YouTube as well."
Income and Other Ventures
Forbes estimates Addison Rae's 2019 income at approximately $5 million. Her net worth is an approximated $2 million.
Those numbers are no surprise, as Addison Rae has amassed 40 million followers on TikTok alone. In addition to her TikTok following, Addison Rae has over 15 million Instagram followers and 1.8 million YouTube subscribers.
Much of Addison Rae's income comes from promoting sponsored content and brand deals to her large following. She's had brand deals with fashion brands such as FashionNova and Reebok.
Addison Rae is also the main global spokesperson for teen clothing brand American Eagle.
Addison Rae has also ventured into the music industry, as evidenced by her music video for her song "Obsessed."
Rolling Stone reported on Addison Rae's television debut on The Tonight Show with Jimmy Fallon, where she promoted her song "Obsessed" and taught Jimmy Fallon some of her signature dance moves.
Addison Rae spoke to Jimmy Fallon about her meteoric rise to success, saying, "A lot of people assume that just because of TikTok, I get things handed to me. By doing it this way, it feels so much more organic. I want to show that this is a real passion of mine and not just something that I jumped into and got the chance to do."
She's certainly on the move and is always coming up with new ventures.
In addition to Addison Rae's shift into pop music, she also hosts a podcast with her mother, Sheri Easterling, called "Mama Knows Best." The podcast delves into personal topics as Addison Rae asks her mother for advice on life and relationships.