Chrissy Teigen is an American television personality, author, businesswoman, and model, originally making her debut in the Sports Illustrated Swimsuit Issue in 2010. Since then, she has been a popular television personality, being featured on daytime tv shows, co-hosting competitions, serving as a judge on various entertainment battles. Chrissy has also been married to singer John Legend since 2006 and has authored two cookbooks.
Chrissy Teigen is known as the queen of living a busy, yet balanced life, being able to do work, family time, hanging out with friends, and living a healthy lifestyle all in one day. She fits in answering emails, working out, doing work, spending time with friends and family, self-care, meal prepping, and taking care of her two kids.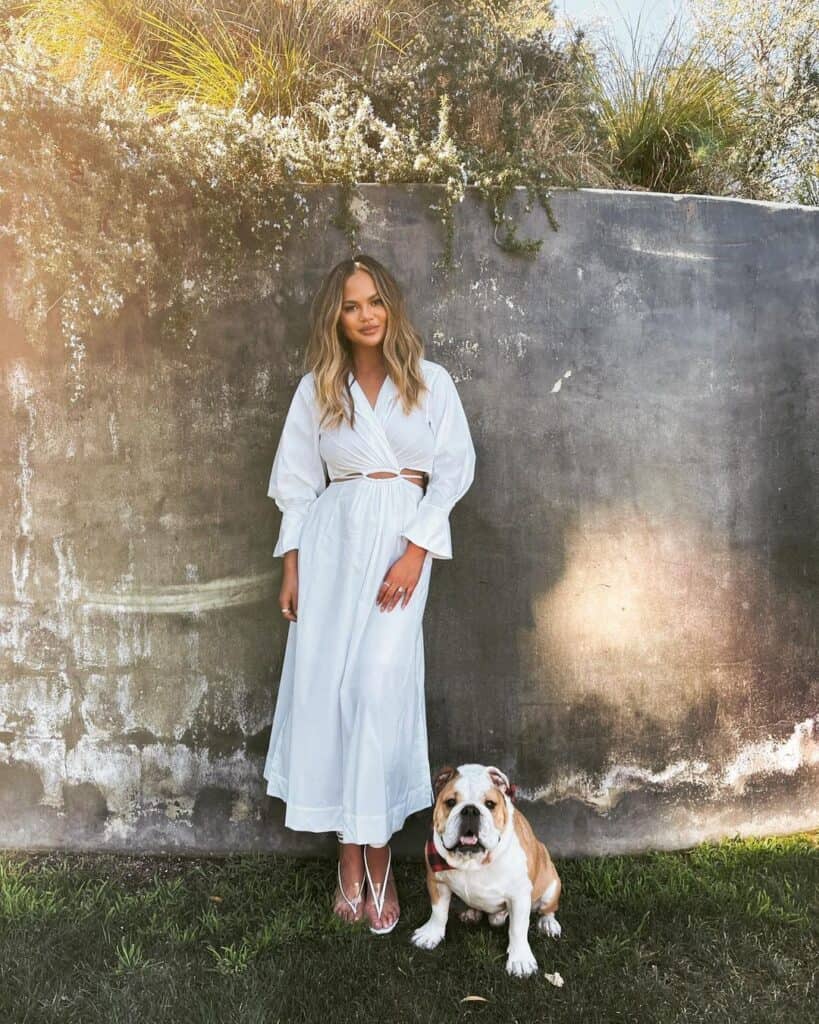 Chrissy Teigen definitely seems to have her life together after looking at her social media. She is able to balance a number of collaborations and business endeavors, all while living a healthy and happy lifestyle.
Popular singer/songwriter and husband, John Legend, has a number of business encounters to deal with of his own, and Chrissy is just as busy as him.
Chrissy Teigen's Beginnings With Fame
Chrissy Teigen's beginnings with gaining the attention of the public began when she started modeling as a teenager. She quickly became a television personality due to her opinionated and charismatic self, served as a host and judge for a variety of shows, and became a popular figure on social media, with over 12 Twitter followers, 33.9 Instagram followers, and as the wife of popular artist, John Legend.
Originally from Delta, Utah, Chrissy spent most of her childhood in Seattle, Washington. Her mother is from Thailand, while her father is American with Norwegian roots.
She never envisioned herself becoming a model, but was discovered by a modeling recruiting agent at age 18 while working at a surf shop in California. Chrissy had many personal doubts and believed she wanted to become a teacher or something more "safe".
Chrissy Teigen's career breakthrough was in 2010 when she was featured in Sports Illustrated's swimsuit issue and was named "Rookie of the Year". She continued having editorial success, being featured alongside popular models such as Lily Aldridge and Nina Agdal, being included in Cosmopolitan, Glamour and even Italian Vogue.
She landed the cover of Sports Illustrated again in 2014.
With a passion and fascination for food, Chrissy Teigen decided to start her own food blog in 2011, "So Delushious" to share her recipes. Her love for food expanded in 2016 when she authored a recipe book, "Cravings: Recipes for All of the Food You Want to Eat", along with "Cravings: Hungry For More" in 2018 and launched her own cookware line in Target.
Chrissy Teigen met her husband, John Legend, on the set for his music video "Stereo" back in 2007. The couple seemed to have a happy relationship, and John proposed to her in 2011.
The couple is still together to this day, with two children, Luna and Miles.
As an opinionated and humorous force on social media, Chrissy gained more and more followers throughout the years and ended up accumulating over 12 million followers on Twitter by 2020. Although she does have a rather large group of critics, she continues to share her life and controversial opinions on Twitter, as well as photos of herself on Instagram.
Chrissy's Perfectly Balanced Daily Routine
Chrissy Teigen seems to have her life in order with balancing her work life, self-care, and putting away time with those she cares about.
Chrissy believes in balance; enjoying life, living it to the fullest, and having fun, all while maintaining a work schedule and being disciplined.
Her day usually starts around 7:30 am, which includes waking up, checking emails, and taking care of her kids. Her breakfast is the same every day- two eggs over easy with turkey bacon, avocado, and no coffee.
Every single day around 9 am, Chrissy does her workout routine, which includes Body by Simone, featuring a variety of pilates, barre, dance cardio, and strength training.
After her workout is complete, she gets ready for the day and starts her work duties at 11 am. She loves being hands-on, whether through presenting, working directly with brands, and meeting with people.
After working for some time until around 5 pm, she makes her evenings open to spending time with family and friends. Her family and friends are important, so she makes the evenings completely free for this purpose.
Chrissy Teigen is also a big advocate for self-care, so she ensures she has enough time for herself after spending time with people she cares about. Her evening routine includes a facial, reading, and recovering from her busy day.
She describes her weekends, especially her Sundays, as very relaxing. Chrissy goes to Whole Foods in the morning, cooks, and has people over.