Sir David Attenborough is an English naturalist, conservationist, writer, and broadcaster who has been gracing our screens and educating our minds for what feels like forever. But what exactly is David Attenborough famous for?
David Attenborough, though already deeply respected by the community for his work in broadcasting and conservation, was propelled to mainstream fame by the 'Life' series which first aired in 1979. The series was watched by millions of viewers — in the United Kingdom alone!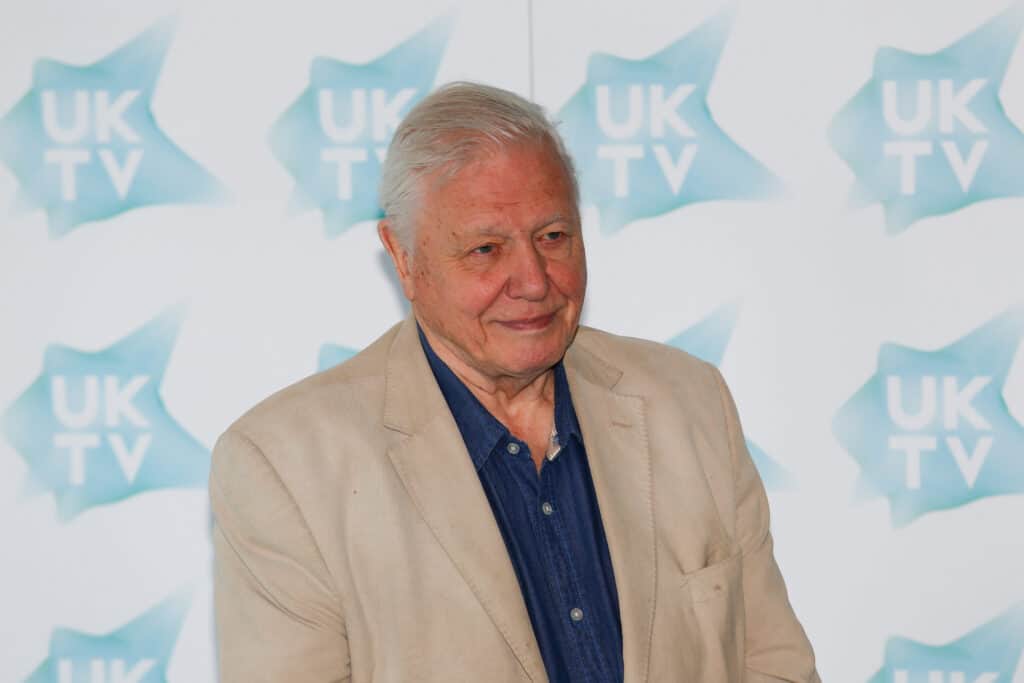 Let's take a look at what made David Attenborough famous, and how he uses his fame to protect the planet he cares about so deeply.
What Made David Attenborough Famous?
After graduating from Cambridge's Clare College in 1947, with a degree in Natural Sciences in hand, it was time for David to do his national service in the Royal Navy. Two years later, he was back to science.
David spent one year editing children's science textbooks for a publishing company before embarking on a three-month training course for factual broadcasting at the BBC. He became a full-time employee of the BBC in 1952 and was given the job of trainee producer.
In the years 1954 to 1963, David headed up several successful BBC projects including 'Zoo Quest', 'Travellers' Tales', 'Adventure', 'The People of Paradise', and 'Attenborough and Animals'.
From 1965 to 1969, David was acting as the Appointed Controller and the BBC Director of Programmes before quitting his job and returning to film-making, starting with 'Eastwards with Attenborough'.
Though massively respected in both the broadcasting industry and as a naturalist since 1954, David was propelled to fame in 1979 when the first episode of his 'Life' series, called 'Life on Earth', was launched.
The 'Life' series consists of 'Life on Earth', 'The Living Planet', 'The Trials of Life', 'Life in the Freezer', 'The Private Life of Plants', 'The Life of Birds', 'The Life of Mammals', 'Life in the Undergrowth', and 'David Attenborough: A Life On Our Planet'.
While all of his work has been well-received, it was the 'Life' series that made him famous. Between 3.80 6.84 million UK viewers tuned in to watch each episode, and an estimated 500 million people around the world watched the show.
In addition to worldwide fame, the 'Life' series saw David being made an Appointed Fellow of the Royal Society, earned him a knighthood for 'services to broadcasting', he won numerous awards, and he was the recipient of 32 honorary degrees from British universities.
What Does David Attenborough Do With His Fame?
In short, David uses his international fame and profound influence for good. Referred to as "the greatest broadcaster of our time", "the peerless educator", and "the great communicator", David is the world's teacher.
David's work with the BBC meant that wildlife education was made available to the masses. The footage captured in the 'Life' series introduced viewers to creatures and critters they'd never heard of or seen before.
He uses his voice to bring attention to a variety of issues, ranging from the overpopulation of humans on this planet to the killing of Albatross birds from longline fishing boats.
David is also the president of the Butterfly Conservation, the president of the Leicestershire and Rutland Wildlife Trust, and is vice-president of BTCV and Fauna and Flora International.
Does David Attenborough Support Charities?
One could argue that David need not support a charity because he has impacted the world in so many other ways, but it would be a pointless argument to have as David is generous with his time and money.
David has publicly supported WWF, Population Matters, and Cool Earth. He's also been a vocal supporter of World Land Trust since its establishment in 1989 and — in addition to donating to the organization — has been its official Patron since 2003.
The naturalist recommends that others support World Land Trust because "The support that is given to the World Land Trust is support that goes directly to the place where it's needed"