Because of his calming voice, near-constant presence on our television screens, and paternal nature, many people around the world consider David Attenborough to be something of a father figure. But does the iconic broadcaster and biologist have any biological children?
Sir David Attenborough has two children, a daughter named Susan and a son named Robert. The children, whom he shared with his late wife Jane, both go by the surname 'Attenborough' and are both employed in the education sector.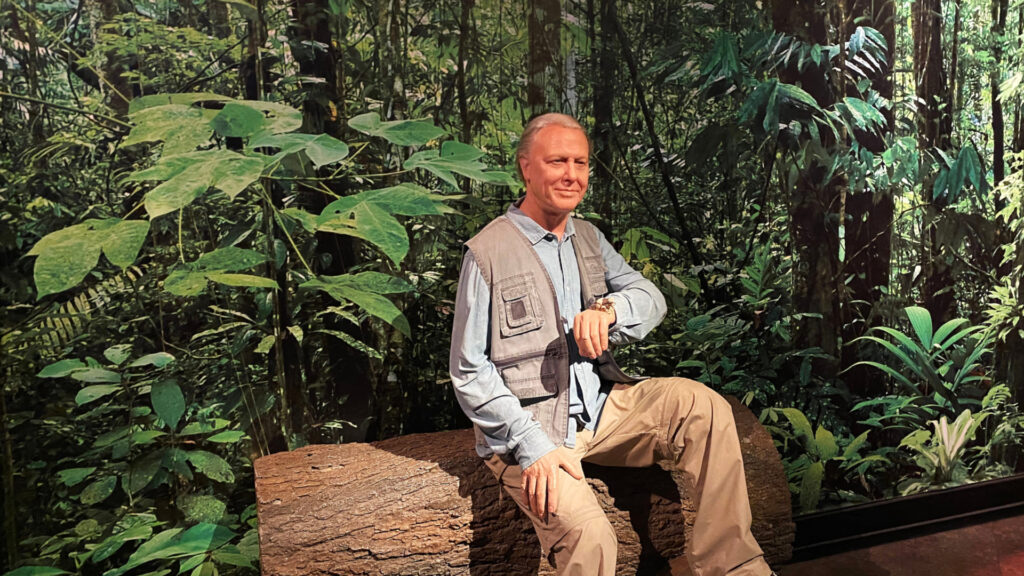 Let's find out more about Robert and Susan, and put Sir David Attenborough's approach to parenting under the microscope to discover if the world's father figure is a good father to his own kids.
Who Are David Attenborough's Children?
Sir David Attenborough is a father to two children, Susan and Robert Attenborough, who seemingly inherited their father's passion for educating those around him. Despite having such a high-profile father, both Susan and Robert have managed to keep out of the public eye. As such, little is known about the siblings – not even their respective dates of birth!
It is public knowledge that Robert is the eldest Attenborough child, and though it's not clear by how many years, Robert was just starting school when his little sister Susan was born. This fact is revealed in David's bestselling book, 'Life On Air: Memoirs Of A Broadcaster'.
Susan began her career as a teacher and eventually became the headmistress of a school in the United Kingdom, though the specific school she spent her time at is unknown. It is widely believed that Susan is now retired.
Unlike his father and sister, who permanently live in the United Kingdom, Robert is based in Australia. He is currently employed as a Senior Lecturer at Canberra's Australian National University's School of Archaeology and Anthropology and is a Senior Fellow consultant at Cambridge University's McDonald Institute for Archaeological Research.
According to his Cambridge University Lecturer Profile, Robert's areas of expertise include Human Population Biology and Health, and Human Evolutionary and Behavioral Ecology.
What Kind of Father is David Attenborough?
Given the incredible career path David has behind him, it should come as no surprise to hear that, while his children were growing up, David was physically absent fairly often. In an interview with Louis Theroux, father and documentary filmmaker, David reflected on his absenteeism during his children's formative years.
He said, "If I do have regrets, it is that when my children were the same age as your children, I was away for three months at a time. If you have a child of six or eight and you miss three months of his or her life, it's irreplaceable; you miss something."
In fact, David was absent from his children's lives to such an extent that it became a running joke in the Attenborough family. He revealed that his children would say things along the lines of "You know, 'You were never there. You don't remember that, Father, do you, because you weren't there!'"
Despite the above, David made an effort with his children when they were together. For example, when Robert turned eight, David gave him a pet salamander (which gave birth to another salamander almost immediately after taking it out of its box!) as his own father did for him when he was just a boy.
Watching David interacting with the Royal children, it's easy to imagine that he was – and is – a great father.
Is David Attenborough Close to His Children?
The truth of the matter is that nobody – except those who are close to the Attenborough family, that is – knows what the family dynamics are between David and his children these days. Because Robert lives and works in Australia, it is fair to assume that he and his father don't spend as much time together as David and Susan do.
David and Susan are incredibly close, and Susan was instrumental in helping David work through the grief that came from the tragic loss of his wife, Jane Oriel. In 'Life On Air: Memoirs Of A Broadcaster', David described how Jane's death left him feeling "lost," and he revealed that Susan was a huge source of support for him during this incredibly difficult time.
Though it has not been officially confirmed by either Attenborough, it is widely believed that Susan lives with her father in his Richmond home and helps take care of him as he ages. As far as close relationships go, that's about as close as you can get!