YouTube star Jake Paul is one to watch as he furthers his career in boxing. Professional or not, his statistics are quite impressive with his six-streak wins, including an impressive knockout win over multiple-time UFC Welterweight Champion Tyron Woodley. Fans are curious about his advantages over his opponents. Could it be his height or reach? Let's find out how tall Jake Paul is.
Though sources and the man himself have different claims, CelebHeights states that he stands 5 feet and 11 inches (1.8 m or 180.3 cm).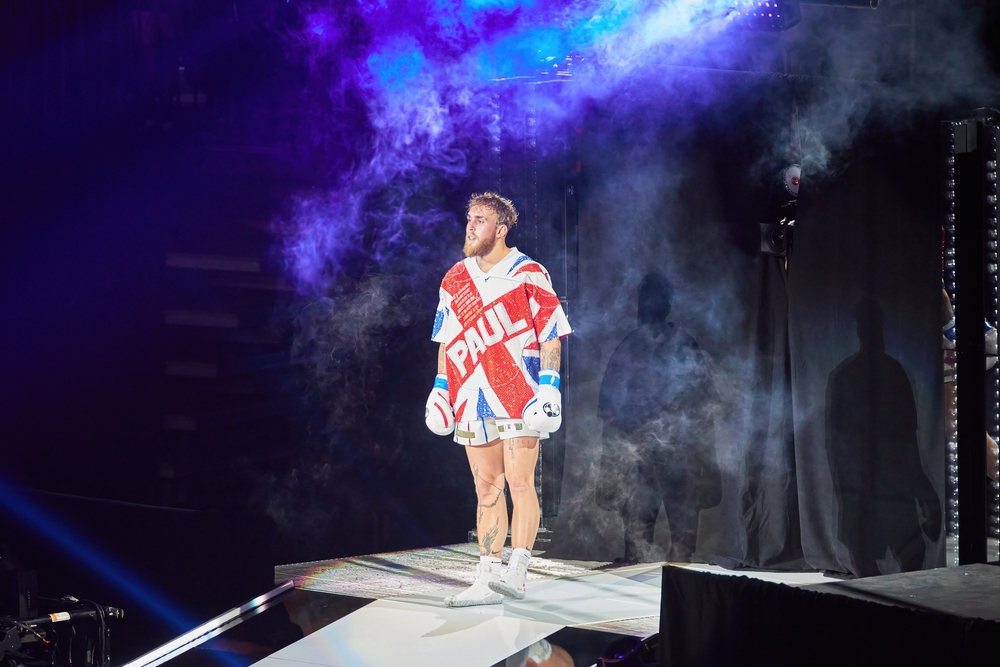 Unofficial approximate measurements peg him as 6 feet 1 inch (1.85 m or 185 cm) tall with a 76-inch reach. He weighs approximately 190 lbs during fights. Scroll for more facts about Jake Paul.
Boxing Career
Jake Paul's past opponents may have all been standing under 5 ft 9, but the growing number of wins under his belt cements him as a certified boxer. It all started in August 2018, when he won against fellow Youtuber, British Dejo Olantuj, in an amateur contest via TKO in the fifth round.
Then it was followed by another TKO win against AnEsonGib in the first round.
In July 2020, he had his second professional match against former NBA player, Nate Robinson, where he won in the second round via KO. Another win followed against former Bellator MMA and ONE Welterweight ChampionBen Askren. This was Askren's first boxing match following an MMA career of 19 wins and 2 losses under his name.
Though marred with a lot of controversy on its legitimacy, the fight still favored Paul despite being questioned by many MMA fighters and boxers alike.
Another win for Paul was when he fought against UFC Welterweight Champion "The Chosen One" Tyron Woodley. Though his opponent is shorter at 175 cm, Paul still won by split decision.
The two fighters battled it out again in the ring when Tommy Fury pulled out of the bout due to medical issues.
The Paul-Woodley rematch was held in December 2021 in Tampa, Florida. Paul emerged victorious by KO in round 6.
Scheduled for August 2022, Jake Paul was supposed to fight against Hasim Rahman Jr. But the latter was unable to meet the contractual weight limit and, the fight was canceled. But there are talks that the real reason for the cancellation was poor ticket sales.
A week before the fight day, the majority of the seats in the Madison Square Arena were still available. Sources from Jake Paul's Most Valuable Productions stand by the weight issue for canceling the fight.
On October 2022, former UFC champion Anderson Silva fell into the hands of "The Problem Child" Jake Paul and lost in a unanimous decision with scores of 78–73 (twice) and 77–74.
YouTube Career
Before his phenomenal rise in boxing, Jake Paul has been a celebrity in his own right via his YouTube channel. He initially started posting videos on the Vine app, which Twitter Inc. discontinued. He was able to amass 5.3 million followers and 2 billion views on the app.
He made his Youtube channel in May 2014, which primarily consists of pranks, controversies, and hip-hop music.
Public complaints from Paul's neighbors were filed due to the nature of the pranks, parties, and fire-hazardous stunts that they were doing on the property. Throngs of the YouTuber's followers would troop to his property in Calabasas, Los Angeles, which angered the neighborhood. Jake eventually decided to leave Los Angeles in 2021.
How old is Jake Paul?
Ohio native Jake Joseph Paul was born on January 17, 1997. Together with his brother Logan Paul, he relocated to Los Angeles to expand their growing social media reach. These YouTube megastars have legions of followers in their respective channels which led them to earn so much cash from merch sales and endorsement deals.
According to Forbes, the Paul brothers have an estimated net worth of $11.5 million each and are ranked among the highest-paid YouTube stars of this generation.
Jake Paul turned 25 years old in 2022. Logan, the older brother, turned 27 years old in 2022.