Jenna Ortega has been making waves playing the titular role of Wednesday Addams in the new Netflix series Wednesday. While she has been around, Jenna is gaining more fans by the day and they want to know all about her.
Jenna Ortega, whose birthday falls on September 27th, is a Libra.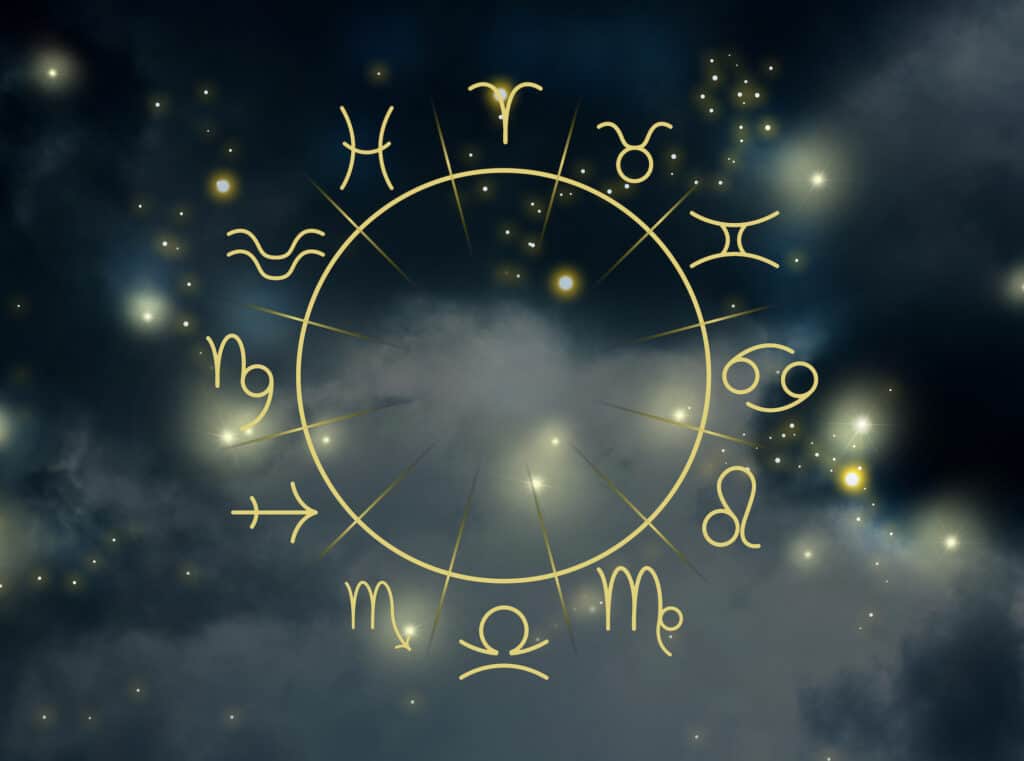 Read on for more basic facts about the Wednesday star.
How old is Jenna Ortega?
Jenna was born Jenna Marie Ortega on September 27, 2002 in Coachella Valley, California, USA. She has 5 siblings: Aaliyah, Mariah, Mia, Isaak, and Markus. Jenna Ortega's age as of 2022 would be 20 years old.
She started acting at the age of nine doing TV roles in shows like Rob, CSI: NY, and Days of Our Lives. As she continued to pursue her acting career, Jenna Ortega landed a role playing Young Jane in Jane The Virgin from 2016 to 2019. Overlapping with that role was her leading the Disney Channel show Stuck in the Middle where she played Harley Diaz from 2016 to 2018.
Is Jenna Ortega a Libra?
Jenna Ortega's zodiac sign is Libra, so that means that in real life, she may tend to be naturally drawn to the arts – dance, music, movies, acting, and the like. They love beauty in their surroundings and on their personal appearance as well.
Since the sign is symbolized by the scales, Libras are often referred to as the most diplomatic, valuing harmony in social settings. On the flipside, Libras like Jenna may be a little too unconfrontational to the point of seeming flighty or passive-aggressive.
There are several Libra female celebrities like the Scream actress. Check them out and see how they fit into the sign's described traits or if they have similarities with one another: Kim Kardashian, Bella Hadid, Gwyneth Paltrow, Hilary Duff, and Serena Williams.
Is Jenna Ortega on social media?
Jenna Ortega has verified social media profiles on Facebook, Instagram, Twitter, and TikTok but it seems she's most active on Twitter and Instagram where she posts promotional content for her current projects plus a few personal updates. She has over 28 million followers on Instagram and over 16 million followers on TikTok. 
What is Jenna Ortega's height?
The Iron Man 3 actress claims to stand 5 feet 1 inch without heels, but concedes she may actually be shorter. Celeb Heights' report on how tall Jenna Ortega is says she's 4'11" (1.5 m or 151.1 cm). Christina Ricci, the actress who originally played Wednesday Addams in the two Addams Family movies back in the 90s, is around the same height standing at 5′ 0¾" (1.55 m) tall without heels.
One would be surprised to learn that there are other female celebrities who are under 5'2". Some of these petite female stars include Vanessa Hudgens (5'1"), Nicole Richie (5'1"), Mary-Kate and Ashley Olsen (5'), Eva Longoria (5'), Kylie Minogue (5'), Jada Pinkett Smith (5'), and Ariana Grande (5').
What is Jenna Ortega's net worth in 2022?
The former Disney teen star is estimated to be worth $3 million in 2022, according to Celebrity Net Worth. Her wealth consists mostly of her earnings as an actress in movies and TV shows, most recently in Netflix's Wednesday.