Since his single hit "All of Me" was released in 2013, John legend has been quite the phenomenon. In 2018, the American singer won himself an Emmy award, making him the first African American male artist to receive the EGOT; Emmy, Grammy, Oscar, and Tony awards. It is no wonder he leaves his fans in awe. His god-like physique and impeccable grooming have often left fans wondering all about his daily routine.
John Legend adheres to several strict activities that make up his daily routine. From his diet to his grooming and even his health, he leaves nothing to chance. His routine is quite a unique one, not one you would expect of EGOT Awards Winners like himself.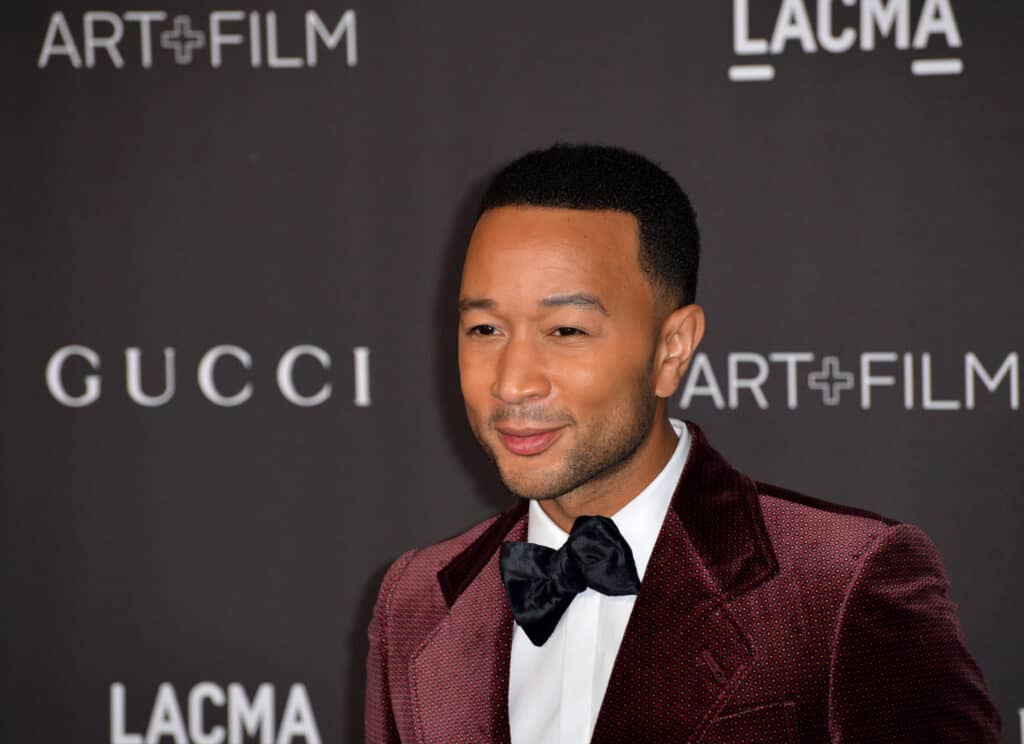 Morning Routine
John Legend terms himself as an early riser. Upon waking up, he first checks his laptop for email and responds to them before beginning his day.
He then proceeds to take a very healthy breakfast, after which he starts working out. His breakfast is more or less the same each day.
Contrary to common expectations, John does not fully rely on expensive gym equipment to maintain his toned body. He includes running, boxing, lifting weights, and walking in his workouts, just anything that helps maintain his fitness.
Most people listen to music while on their morning jogs or walks. However, John Legend likes listening to the news while doing his workouts instead of music.
His favorite is the "Rachel Maddow Show", in which he listens to the news that he missed out on the previous night.
When done with his breakfast and morning workouts, John is as ready to face the world as he could ever be.
Diet
Despite the social media posts of him indulging in junk and all things sweet and harmful, John Legend is a shockingly healthy man. A golden rule he religiously follows is eating a salad with each of his meals.
You may find it hard to believe, considering the delicious yet far from healthy comfort meals that his wife Chrisy Teigen published in her cookbooks.
However, John Legend ensures that all his meals are way healthier than what they post. His breakfast often comprises eggs, whole-grain toast, and his every-meal salad.
He tries his best to keep away from carbs and low sugars, taking lots of fruits, vegetables, and proteins instead.
When asked about what he likes best, John is quick to name broccoli as his all-time favorite, a vegetable that is, ironically, not on many people's favorite list.
His lunch is more or less the same each day; a Tuna Nicosia, or anything close to that.
For dinner, he prefers a healthy experimental variety, something special and different every day. They often cook their dinner with his wife and put a lot of effort into making the meal a healthy delight.
Grooming
John Legend is no stranger to well-dressed and red carpet events. In most cases, he takes the limelight with his perfectly fitted and stylish suits.
Anyone who has had the honor of being so close to him to smell his scent can attest that he also wears a heavenly fragrance.
In a tour through his wardrobe, John revealed that he dons a number of Alexander McQueen's and Paul Smith's suits. His wash bag is a Tom Ford, and so is his Tom Ford Black Orchid fragrance.
He further revealed that his wife, Chrisy Teigen, gets his bags for him. From wash bags to duffel bags and even laptop bags
Professional Routine
Most days, John legend is on tour or performing in concerts. He has a very busy career in songwriting, acting and is a renowned pianist.
His professional routine is, therefore, not too strict but rather flexible.
Family Time
As much as he can, the father of two tries to free up his schedule to spend time with his wife and children. His Sundays are dedicated to family time.
John Legend also likes bringing his wife, Chrisy Teigen, and two kids, Luna and Mike, on his tours. This way, he spends more time with them.
Evening Routine
On most days, John and Chrisy prepare dinner together before relaxing for the night. They share a skincare routine, using the same products for their skin before they sleep.
Three Golden Rules
If asked to sum up his morning routine in three rules, John would most definitely say "Healthy eating, workouts, news." Those are the main aspects of his routine that he would never dream of missing.