John Legend is an American singer, songwriter, and record producer who has found major success, including Grammys, an Oscar, Golden Globe, and Tony Award. He also received an Emmy, making him one of the few performers to win an Oscar, Emmy, Grammy, and Tony.
John Legend was born and raised in Springfield, Ohio, and was one of four children. He attended school in Springfield before he left home to attend the University of Pennsylvania.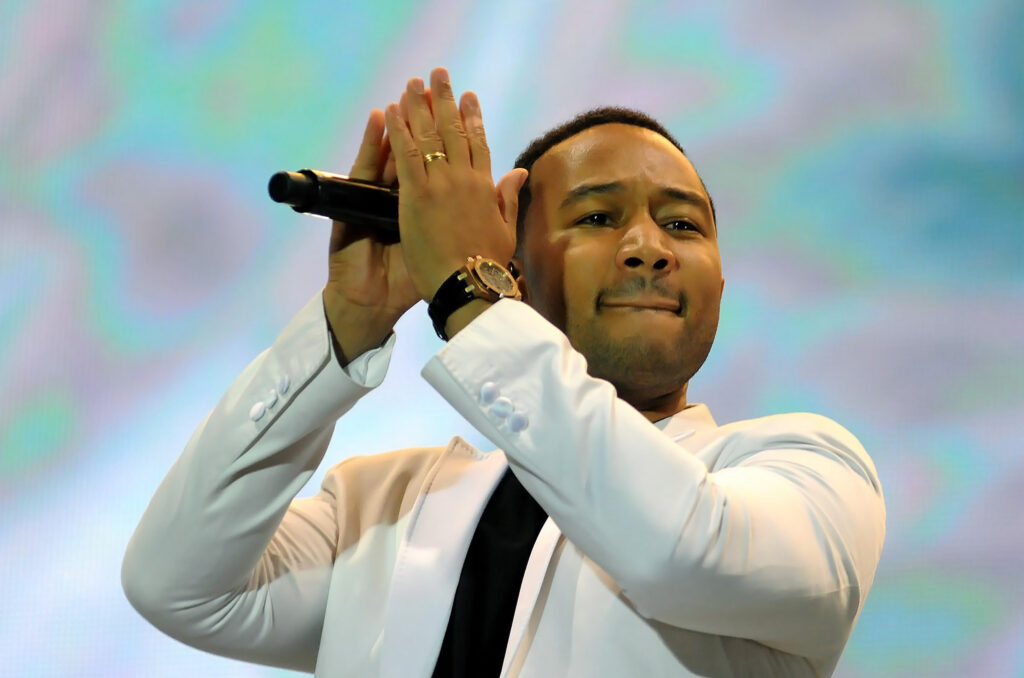 Legend's career has made him one of the biggest names in music and a reliable talent across multiple mediums.
Early Life and Schooling
John Legend was born as John Roger Stephens on December 28, 1978, in the city of Springfield, Ohio to Phyllis Elaine and Ronald Lamar Stephens. Legend's mother was a seamstress and his father was a factory worker.
Both of John's parents were heavily interested in music. His father was a drummer and his mother sang and directed the church choir, his grandmother was also the organist at church.
John was homeschooled by his mother and began playing music at the age of 4. He was a gifted student and skipped two grades.
When John was 12, he began to attend North High School in Springfield and would later graduate as salutatorian of his class.
After high school, Legend was offered admission to Georgetown University, Harvard, and Morehouse College. In the end, he decided on attending the University of Pennsylvania.
During his time in college, John became even more involved in music. He was the musical director of jazz and a cappella group and was also a member of the Sphinx Senior Society.
In college, he met and worked with superstar Lauryn Hill. She recruited him to play piano on her song "Everything Is Everything."
Legend graduated from the University of Pennsylvania in 1999 with a degree in English and an emphasis on African-American literature.
Career Beginnings
John Legend released two demo albums in 2000 and 2001. He sent those demos around the country hoping to get signed.
In 2001, he was introduced to rapper Kanye West and was immediately hired to sing on some of West's songs. He was then signed to West's label.
It was then that John started to be called "John Legend" because other artists said he was a legend in the making.
Breakthrough
In 2004, Legend released his debut album titled Get Lifted on West's record label, GOOD Music. West was one of the producers on the album, which debuted at number 7 on the charts and sold 116,000 copies on its first day.
Get Lifted would eventually sell 540,000 copies and was certified gold. The album would later win Legend the 2006 Grammy for the Best R&B Album and also Best New Artist and Best Male R&B Vocal Performance.
After his first album, Legend was highly sought after by many other artists in the mainstream. The performer would create music with many artists such as Mary J. Blige, Rich Boy, Fergie, Kanye West, and more.
2006 saw the release of Legend's second album, Once Again. It was certified platinum. The album reached number three on the Billboard 200.
Legend would release his third album in 2008. Each album's release was met with a massive sold-out tour.
Current Career
John Legend's career continued to expand throughout the 2010s, with him releasing albums and partaking in films and stage too.
In 2014, Legend created the song "Glory" with rapper Common or the film Selma. The song won a Golden Globe and Oscar.
In 2017, Legend and Ariana Grande performed the title track for the Disney remake of Beauty and the Beast.
2017 also saw John Legend performing in the NBC live stage performance of Jesus Christ Superstar. Legend played the title role and his performance was met with much praise.
Legend became a coach on the hit competition show The Voice and was the winning coach on May 21, 2019. That year he was also named People Magazine's Sexiest Man Alive.
Aside from his music career, Legend has spent much time donating to causes close to him such as HIV/AIDS research. He has publicly endorsed multiple political candidates and has performed on their behalf.
In 2005, Legend performed a benefit concert in his hometown of Springfield, Ohio in support of a tax levy for the Springfield City School District.
Legend has also worked on behalf of disaster victims, most notably after the events of Hurricane Katrina in 2005.