Widely considered to be the best soccer player in the world, Lionel Messi has won a record number of Ballon d'Or awards and European Golden Shoes and is a highly valued member of the FC Barcelona and Argentina national teams. Messi has achieved a level of success that many athletes only dream of, but what does this soccer star's daily routine look like?
Lionel Messi follows a strict daily routine that consists of two primary components: a healthy eating plan and a focused workout regimen. Over the years, while many athletes burn out, Messi continues to thrive and shows no signs of slowing down.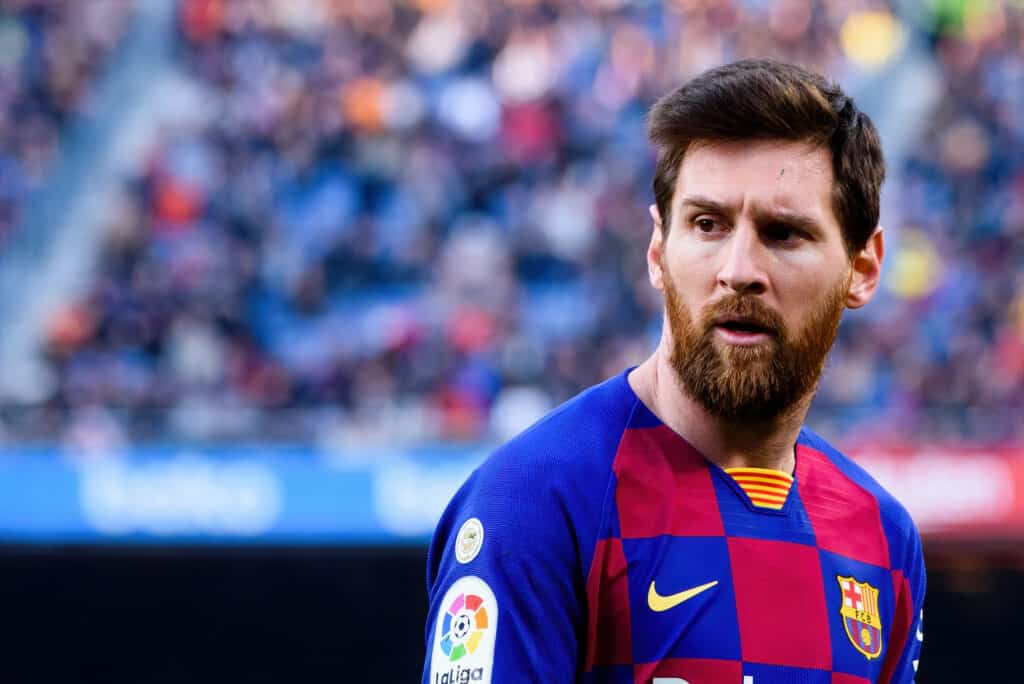 This is largely due to his daily blend of diet and exercise. A nutritionally balanced diet and consistent exercise are integral to Messi's ongoing success as an athlete.
These two important factors have helped him maintain a productive and healthy lifestyle.
A Healthy Eating Plan
While Messi may have enjoyed considerable amounts of junk food and fizzy drinks as a youth, he is well aware of the detrimental effects that unhealthy dietary habits can have over time. The soccer star has said, "What you can put into your body at 18 or 19 years of age is not the same as what you can put in at 27."
Developing a healthier eating plan meant cutting back on the high meat intake that is common among South American and Spanish cultures, as well as foods that are high in sugar or refined flours. In regards to this, Messi also said "The amount of meat normally eaten by Argentinians and Uruguayans is too much, as it is difficult to digest".
Beginning in 2014, Messi worked closely with Italian nutritionist Giuliano Poser to develop a healthy and centered eating plan. Poser's dietary regime can be broken down into five key categories: water, fresh vegetables, fresh fruit, olive oil, and whole grains.
On game days, Messi's breakfast may consist of porridge or even just egg whites. It is also said that he adheres to a strictly vegan diet during the playing season, though Messi has never claimed to be fully vegan.
For a quick snack, nuts and seeds are ideal choices due to their many nutrients. To satisfy his caffeine cravings, Messi enjoys a traditional South American drink called mate tea, which is made from the leaves of the yerba plant and contains high levels of caffeine.
Poser has since parted ways with Messi, who instead works with Doctor Maria Antonia Lizarraga Dallo of the FC Barcelona nutrition team. Despite this change in his nutritional counsel, Messi continues to thrive and follows a similarly strict diet plan.
A Focused Workout Routine
The second key ingredient to Messi's ongoing success is his focused workout routine. While his workouts may not be as thorough or extensive as some other players, including fellow international superstar Cristiano Ronaldo, Messi follows a consistent exercise plan that focuses on two main objectives: speed and agility.
In the gym as well as on the soccer field, speed and agility are two of Messi's greatest allies.
Much like his diet, Messi's workouts follow a strict set of guidelines and are a major component of his daily routine. In addition to weight training and stretching, Messi completes several speed workouts, both multi-directional and linear.
This blend of exercises includes pillar bridge fronts, hamstring stretches, pillar skips, and hurdle hops. Even while recovering from injuries, Messi continues to exercise daily.
Messi can be seen working out at the Ciutat Esportiva in this brief video:
As is shown in the video, not all of Messi's exercise revolves around fast movements. During the playing season, Messi is said to devote as much as an hour to stretching alone.
Messi's dedication and commitment to diet and exercise, combined with his phenomenal success on the soccer field, has made him a sports icon and an inspiration to people around the globe.
Given his status as a champion of health, fitness, and athletics, it is no surprise that
Messi was selected by the World Health Organization in March of 2020 to take charge of an international campaign focused on halting the spread of COVID-19.
Messi's diet and fitness plan work in tandem with his natural skills as an athlete to help him dominate the soccer field. If his past successes are any indication, Messi has found a formula for success that will continue to take him far in the world of soccer and beyond.