Michael Jordan is an American former professional basketball player and businessman. He played 15 seasons in the NBA, winning a total of six championships with the Chicago Bulls and he is considered to be the greatest basketball player of all time according to the NBA itself. Jordan is now the owner and chairman of the Charlotte Hornets and of 23XI Racing in NASCAR.
Although Michael Jordan is now a retired athlete, he still tries his best to stay in shape. His daily routine consists of training including strength and conditioning workouts, eating healthy, attending business meetings, playing golf for fun, endorsing products, and spending time with friends and family.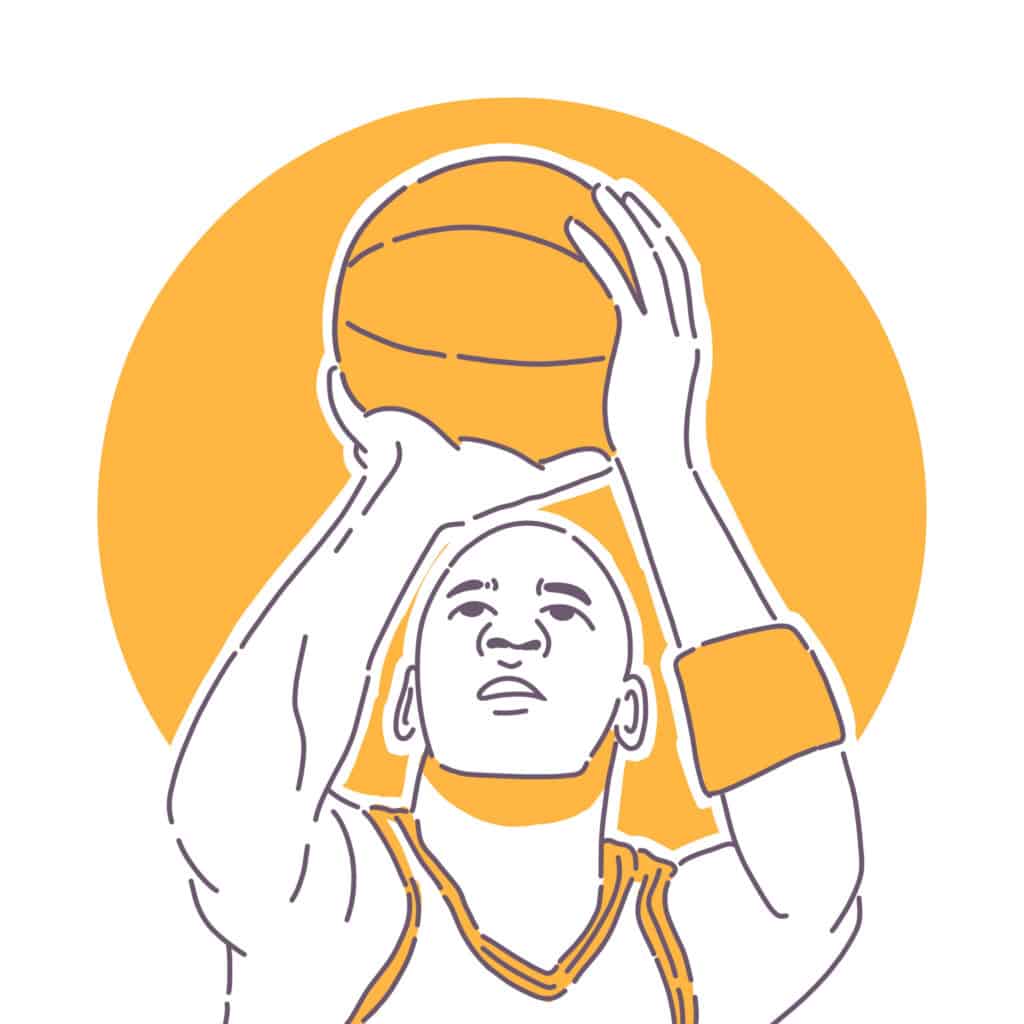 After retiring from professional basketball, Michael Jordan still remained active off the court and is involved in a number of businesses. He now has more time to dedicate to doing fun and social activities, as well as be involved in companies and endorsements, rather than just strict everyday training that made him be the best basketball player in history.
Michael Jordan's Impressive Career
Michael Jordan was born in Brooklyn, New York, and grew up in Wilmington, North Carolina. He was competitive at a young age and he and his four siblings would always compete against each other in games, with Michael being the most motivated to win every time.
He had a stable family life and was introduced to basketball when he was a kid. His father, James, built a basketball court in their backyard before he was murdered in 1993 by a group of teenagers trying to rob him.
Michael Jordan was close with his father, so of course, his death hit the boy hard. His father was murdered in Wilmington, North Carolina, and went missing for 11 days before his body was discovered in a swamp in South Carolina.
His personal life was never rocky before his father's death, but this motivated him to use the basketball court his father built in their backyard.
Michael Jordan enrolled at the University of North Carolina at Chapel Hill in 1981 and tried out for the men's basketball team. Before he knew it, he was an essential member of the team and won the school a number of tournaments.
The University of North Carolina won the NCAA Division 1 championship in 1982 after Michael Jordan scored the final basket, and he was named the NCAA College Player of the Year in both 1983 and 1984.
His skills were unbeatable, leading him to leave college after his junior year in order to pursue a professional basketball player career with the NBA. He eventually went back to finish his Bachelor's degree in geography in 1985, but his focus was always basketball.
His career began when he was drafted for the Chicago Bulls in 1984. His debut led him to an average of 28.2 points per game and he received the NBA Rookie of the Year Award, as well as got selected for the All-Star Game, later that year.
The Chicago Bulls quickly became incredibly successful in the NBA and the main reason was due to Michael Jordan's skill in the game. Michael Jordan was a leader and an unbeatable force.
Michael Jordan officially retired from basketball in 2003 but his passion for the game led him to continue playing an important role in the NBA to this day. He is the part-owner of the Washington Wizards and the president of basketball operations.
It took him three times to officially hang up his jersey for good, after three times of announcing retirement in 1993, 1998, and 2003.
Since his retirement, Michael Jordan is heavily involved in a number of business ventures including Nike, specifically the popular shoes Air Jordans, endorsement deals for companies such as McDonald's, Coca-Cola, Gatorade, and Hanes, as well as launching his own steakhouse and buying a share of the Charlotte Hornets.
Michael Jordan's Post-Retirement Daily Activities
Since his retirement, Michael Jordan has obviously slowed down on the training and everything that comes with being a professional athlete. However, his life has not slowed down whatsoever, as he stays busy with his many business endeavors and the fame that comes with being the world's best basketball player.
Michael Jordan is estimated to be worth around $1.6 billion, and he actually makes more money off the court than he ever did on the court because of his lucrative business career.
He spends the majority of his day doing press, working on Air Jordan for Nike, being an advocate for a number of organizations specifically fighting racial and social injustice, and owning stakes in various teams.
His Nike brand, Jordan, is dominating the sneaker industry and it may just be the reason for Jordan's high net worth. He is apparently heavily involved in the company and the shoes themselves have reached major success in selling to sneakerheads all over the world.
Michael Jordan is also associated with the Charlotte Hornets, with the team being more successful than ever under Jordan's leadership.
Michael Jordan is a philanthropist and uses a large chunk of his money to help organizations that are particularly important to him. He donates to charity frequently, as well as to other prominent organizations.
In his free time, Jordan still enjoys living a healthy lifestyle, spending time with friends and family, as well as playing golf!