Prince Harry, the Duke of Sussex, is a member of the British royal family and is the younger son of Prince Charles and Princess Diana. He was sixth in line of succession to the British throne, although he broke the news that he would be stepping down from his position as a royal in early 2020. Prince Harry is married to American actress Meghan Markle, and the two have a son together named Archie Mountbatten-Windsor who was born in 2019, as well as a daughter to be born in the summer of 2021.
Since stepping down as a royal and moving to Southern California, Prince Harry's daily routine has massively changed and now consists of spending a ton of time outdoors, going on hikes and going to the beach, making time for his wife and Archie, doing interviews and working on his company, Archwell Inc.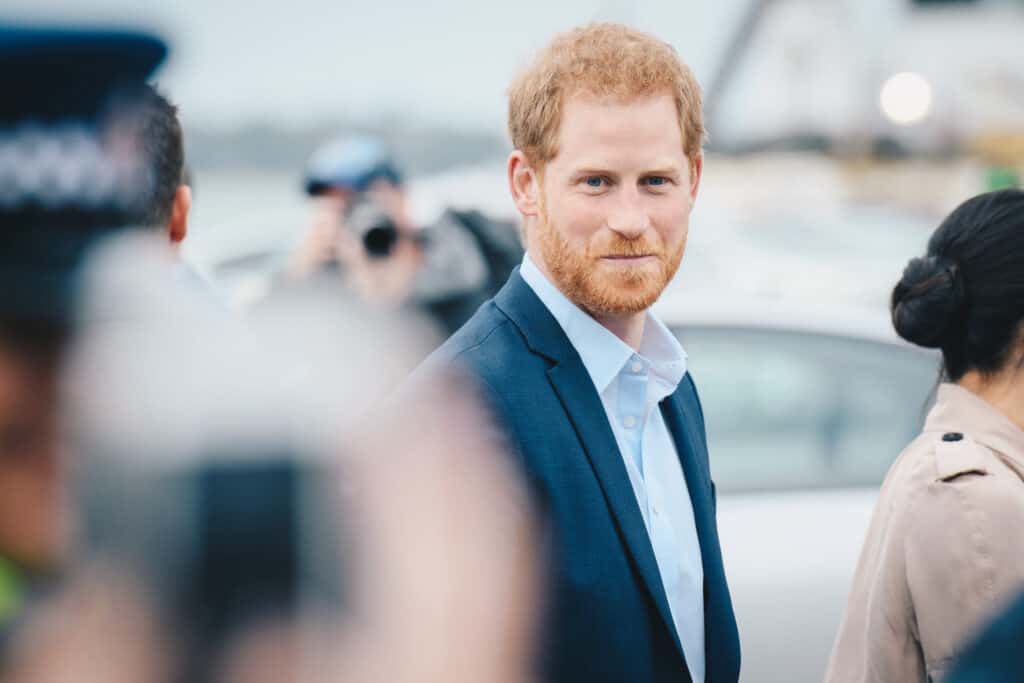 Prince Harry's news of stepping down as a royal completely shocked the world back in 2020, but it seems as though he has been enjoying his new life with Meghan Markle and Archie in sunny Southern California. From interviews, it can be concluded that the family's new beginnings are much more relaxed, but they still maintain a busy schedule with their public organization, Archwell Inc. which focuses on non-profit efforts and creative media ventures.
Prince Harry and Stepping Down As a Royal
In January of 2020, the Duke and Duchess of Sussex announced that they would be stepping down from their positions as senior royals and start working for themselves in order to become financially independent from the royal family. The news shocked the whole world, as their announcement seemed unexpected and out of the blue, even though they were unhappy for quite some time.
In October of 2019, Prince Harry started to become more vocal about his issues with the British press and various media outlets that had been "attacking" his wife on multiple occasions. In their announcement, the couple mentioned that their decision to step back as senior royals came after many months of reflection on their roles, so many have speculated that the decision was mostly due to their bad representation by the British media.
In their announcement in January of 2020, they mentioned that although they were planning on becoming financially independent, they would continue fully supporting The Queen and honor their duties "to the Queen, the Commonwealth, and [their] patronages".
Many people believed that the entire situation was strictly due to Prince Harry's wife, Meghan Markle, and her inability to adapt to royal duties, even naming their new life together "Megxit". The family's withdrawal from royal duties was not happily accepted by the press.
Prince Harry stated that the family would balance their time between the UK and North America, although as of the summer of 2020, they have fully assimilated into their new life in Southern California.
Prince Harry's New Home In Sunny Southern California
In the late summer of 2020, Prince Harry and Meghan Markle moved into a new seven-acre estate in Santa Barbara County. Real estate agents believe the couple bought their large Montecito estate for $14.65 million in an off-market sale during late July.
The couple was supposedly looking for a new home ever since they announced their departure from royal duties, and they knew that the move to North America was the right choice in terms of where to settle next.
Meghan Markle is also pregnant with the couple's second child, and after revealing the gender in an interview with Oprah Winfrey in March 2021, Meghan stated that their daughter is expected to be born during the summer of 2021.
The New Non-Royal Daily Routine
Prince Harry and his family have had some time to settle into their new lives in Southern California, and his daily routine definitely does not include the level of formality it once did when living in the UK.
For starters, Prince Harry's daily routine includes having the freedom to make his own decisions without being watched over constantly. I'd say that's a pretty good upgrade for their new life!
With the amount of outdoor space they now have, Prince Harry revealed that he's been trying to get Archie involved with rugby and is searching for mini rugby balls for his son. He's also stated that the family tries to spend a ton of time outdoors, whether it'd be taking the dogs out on a walk, going to the beach, or going on hikes to check out the gorgeous California landscape.
Since moving to California, the Prince has already been asked to do a number of interviews, one of which was with The Late Late Show With James Corden. Prince Harry agreed to spend an afternoon with James Corden, where the two talked about life in California, moving out of the UK, and even engaged in a friendly competition.
Prince Harry and his wife launched a public organization in 2020 called Archwell Inc., which builds on the work they did at Buckingham Palace. The couple works on the organization full-time and is deeply motivated to grow the companies message and philanthropic efforts.