As the sole female cast member on Million Dollar Listing Los Angeles, one of the top agents at Douglas Elliman Beverly Hills, and an all-around real estate guru, Tracy Tutor has achieved monumental success and garnered considerable fame as well. Everyone knows her as a skilled, charismatic businesswoman and a champion of the luxury real estate market, but what is Tracy Tutor's daily routine?
While there are many interesting aspects of Tracy Tutor and her life as a real estate agent in the movie metropolis of Los Angeles, California, one of the keys to her continuing success is her daily routine. Diet and exercise play an important role in getting her day started right, helping her to stay focused and productive in her career as a realtor.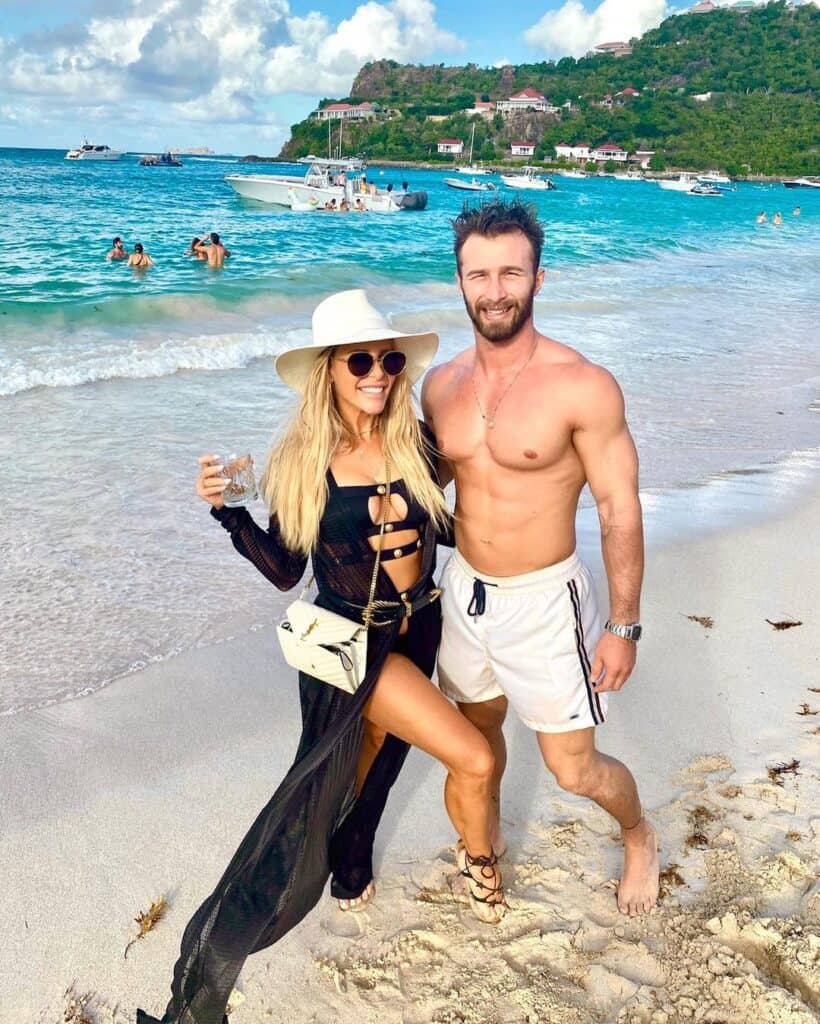 Starting The Day Right
Before Tracy Tutor goes to work or even drinks her morning cup (or cups) of coffee, she enjoys a nutritious and energizing glass of celery juice. According to Tutor herself, celery juice on an empty stomach significantly reduces inflammation while promoting a healthy gut.
Though celery juice may seem like an unusual choice for a morning refreshment, Tutor is not the only big name around Beverly Hills who swears by this nourishing green beverage. Kyle Richards of The Real Housewives of Beverly Hills is also a major advocate of celery juice and drinks it on a daily basis.
While Richards enjoys her celery juice as a cool, post-workout thirst quencher, Tutors drinks hers just before she begins her exercises. Once she has had those stimulating sips to start the day, it is time for her workout, which focuses mainly on cardiovascular exercises and improving strength and endurance.
Check out one of her at-home exercises in this video:
As part of her workout regimen, Tutor spends a minimum of 45 minutes on the treadmill before she begins her strength training. With this in mind, it is easy to wonder how a full-time real estate agent and reality television star has time for such consistent, concentrated exercise.
In order to accomplish everything that she wants to do, Tutor has learned that it is essential to get up when many people are still in bed. This has made her a firm believer in the efficacy of getting an early start to the day.
While the first part of Tracy Tutor's daily routine may not be the typical morning regimen, it seems to be working just fine for this Los Angeles realtor.
At The Office
Once Tutor has completed her morning modus operandi, the second part of her daily routine begins. As an experienced agent with over two decades of experience, she is a valued member of the team at Douglas Elliman Beverly Hills, where she plays a key role in the Sports and Entertainment division.
Considering that Douglas Elliman has multiple offices all over the United States, including New York City, Boca Raton, and Houston, Tutor's status as one of their best agents is a testament to her incredible skills and consistent work ethic.
As the daughter of Ronald Tutor, the highly successful building contractor of the Tutor Perini Corporation, it should be no surprise that Tracy chose to establish her career in a related profession. Prior to working in residential real estate, she worked at her father's company.
During her tenure as a realtor, Tutor has worked with a variety of rich and famous clients, including major movie stars like Channing Tatum and Edward Norton.
In 2017, Tracy took her real estate career to a whole new level when she became the very first female cast member on the hit television series Million Dollar Listing Los Angeles. While the show had already been on the air for nine seasons, it was not until their tenth that they finally decided to make this milestone addition.
As a result, the second half of her daily routine may consist of either working with clients or getting in front of the cameras to film new episodes of the series. Due to the ongoing popularity of Million Dollar Listing Los Angeles, it is safe to say that this will continue to be the norm for Tutor for a long time to come.
While her work in real estate and appearances on television dominate much of her daily schedule, Tutor manages to keep her career and personal life as balanced as possible. With a proven daily routine and a commitment to excellence, Tracy Tutor will continue to succeed.