From his breakout role as East High School basketball player Troy Bolton in the High School Musical film series to his subsequent appearances in Baywatch, Neighbors 2: Sorority Rising, and Mike and Dave Need Wedding Dates, Zac Efron has gained a reputation as one of the most athletic and physically fit performers in Hollywood. Many aspects of his personal life have already become public knowledge, including where he lives, who he has dated, and how he successfully overcame his struggles with alcoholism and substance abuse, but what is Zac Efron's daily routine?
To keep his mind and body in prime condition, Zac Efron follows a strict daily routine consisting of an all-organic diet and a dedicated exercise regimen. His trainer, Patrick Murphy, has played a vital role in helping him begin this journey towards greater health and wellness, and through their combined efforts, Efron has made a number of impactful, positive changes to his lifestyle.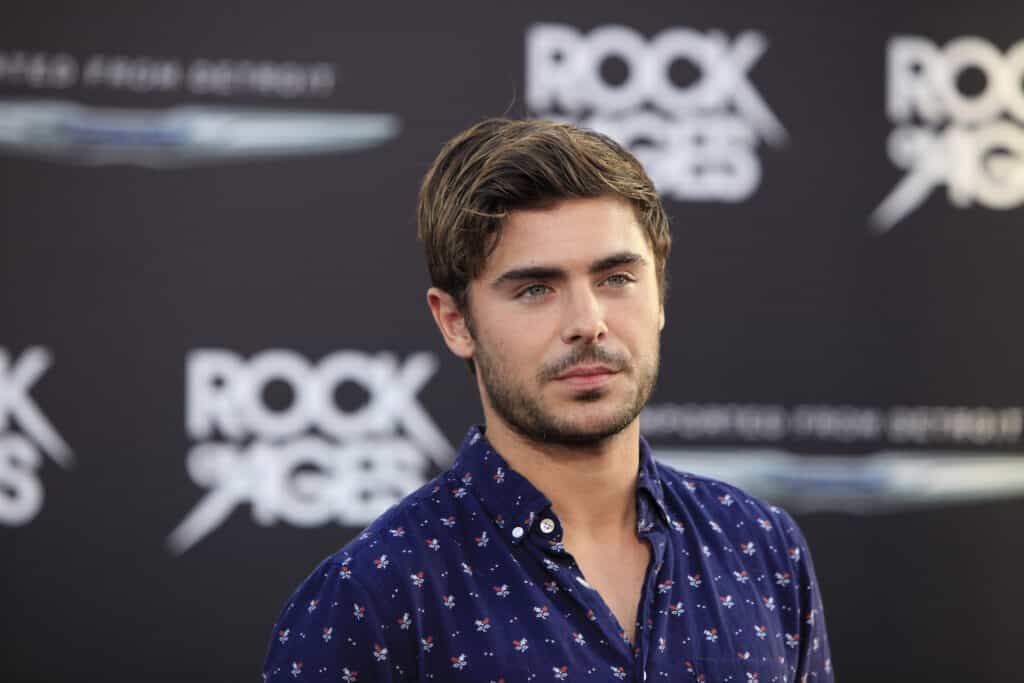 His Diet
We have all heard that you are what you eat. For Zac Efron, this means that a healthy physique such as his requires a healthy diet.
Before appearing in the 2017 film Baywatch, Efron began to follow an all-organic diet focused on whole foods with an emphasis on protein, fiber, and healthy fats. Whole grains, vegetables, and fruits like pears, apples, and berries, became his new go-to food items.
While his diet is largely plant-based, Efron also consumes eggs and white meat such as chicken and fish, as well as some occasional beef.
While Efron has since reintroduced some carbs into his diet, he has made a definite change in what he eats. Over time, this began to have a noticeable effect on what he craved.
Instead of wanting junk food like hamburgers and pizza, Efron found that he would rather eat vegetables like kale, beets, and sweet potatoes. And rather than thirsting for sugary beverages like soda or energy drinks, he wanted to drink smoothies packed with nutrients.
At the beginning of 2020, Efron committed to making a smoothie for himself every day. He also committed to what he described as getting "a good sweat on" every day.
His Workout Routine
To achieve this good sweat, Efron adheres to a focused workout routine. Spending a chunk of time devoted solely to exercise is an essential part of his day.
His workouts begin at 5:00 AM every morning. They consist of a variety of exercises, including squats, pull-ups, and push-ups.
He also focuses on different areas of his body each day. One day will focus on his biceps and back, while another will focus on his arms, chest, and shoulders.
However, Efron always dedicates a little time specifically for his abs, no matter what other exercises he may be doing that day.
Efron's passion for fitness extends beyond his daily workouts. He has also posted a series of videos on his YouTube channel called Gym Time.
In this Instagram post, Efron is promoting his Gym Time videos with members of the popular YouTube channel Dude Perfect:
His Trainer
The influential man behind much of Zac Efron's success in health and fitness is Patrick Murphy. Murphy is a certified trainer and fitness professional based out of Los Angeles, California.
Over the years, his expertise and ability to motivate others has empowered him to work with some of the biggest names in the entertainment business. Among his many celebrity clients are Cameron Diaz, Jason Siegel, and Alexandra Daddario, who starred alongside Efron and Dwayne Johnson in Baywatch.
Despite having an impressive roster of notable clientele, it was not until Murphy worked with Efron that his name finally came into the spotlight.
As Efron began to show off his toned and muscular physique, people quickly began to take notice and wanted to know who had helped him achieve this. It was then that the name of Patrick Murphy started to circulate on the internet and social media.
While Murphy's methods are certainly effective, Efron's commitment to diet and exercise was a key factor in this physical transformation.
Murphy has said that Efron reached five percent body fat after a mere 12 weeks of training. This amazing achievement is a testament to both Murphy's skill as a trainer and Efron's intense dedication to his new exercise regimen.
Though Efron has said that he does not intend to maintain his Baywatch beach body long-term, he still plans to maintain a fit and healthy body. Hopefully, his hard work and dedication will inspire others to make their fitness dreams into reality.