Lionel Messi plays for FC Barcelona in Spain and many people in Europe can speak more than one language. Can the star forward speak in many different languages?
Lionel Messi can speak Spanish and Catalan fluently. He can understand only a few English phrases but that is it. As one of the world's top soccer players who play in Spain, he doesn't need to speak any other language. Spanish is the language in his home country of Argentina too.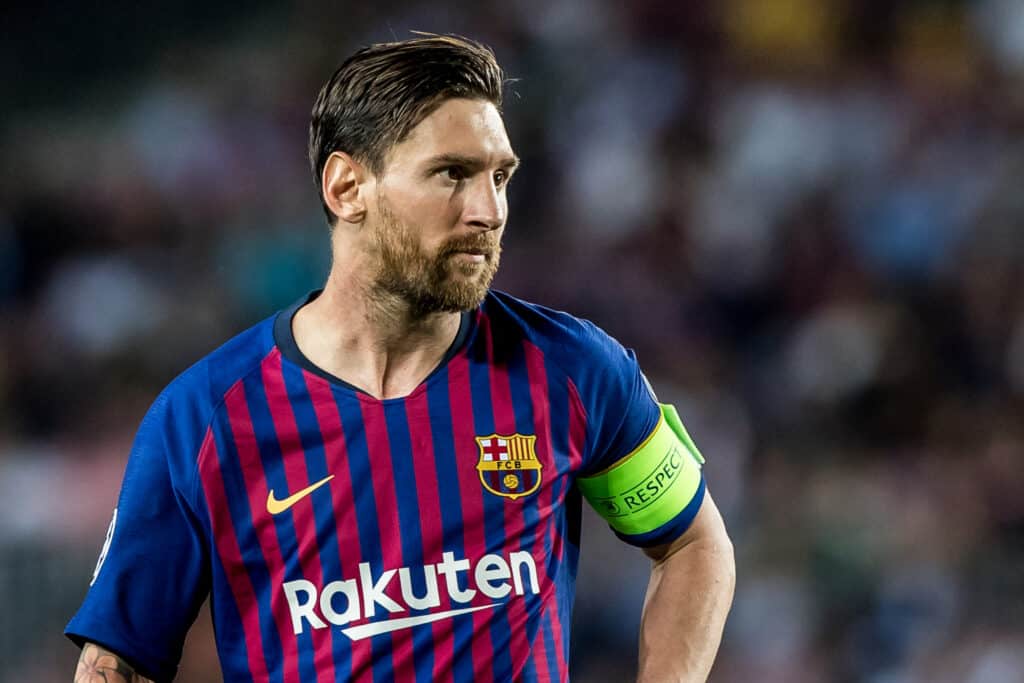 Scroll down to learn more about why Lionel Messi only speaks Spanish, what countries Spanish is the main language, and what languages are the most widely spoken in the world.
Lionel Messi Speaks Spanish & Catalan
Lionel Messi was born in Rosario, Argentina which means that his first language is Spanish. The entire country of Argentina speaks Spanish as do most of the countries in South America. The only exceptions are Guyana whose main language is English, French Guiana whose main language is French, and Brazil whose main language is Portuguese.
Messi lived in Argentina until he was 13-years-old. That was when his family arranged for him to go to Spain on a trial basis with FC Barcelona. He had family in Catalan so he would be staying with them.
Catalan is the other language that Lionel Messi speaks because he has family from the Catalonia region of Spain. While it isn't his first language, he was exposed to it from a young age which made him fluent.
The Catalan language is also often called Valencian as it is spoken in the Valencia region of Spain as well. Like a lot of the languages in Europe, Catalan is derived from Latin, however, it is the product of what was called Vulgar Latin and it has more similarities to French than Spanish. This is despite Catalonia being located in Spain.
However, the province of Catalonia does border on France so it isn't a surprise that the language shares more similarities with the other language.
As for the Catalonian province, you may think that it sounds familiar. This is probably because in 2017 the province had a vote to secede from Spain. This means that they voted for independence from the country.
There was overwhelming support from the Catalonians, however, the Spanish Government said that the vote was illegal. This resulted in massive protests, violence, and civil unrest in the region who still remains part of Spain.
You can watch Lionel Messi's son singing the popular Catalan nursery rhyme 'Jean Petit Qui Danse' in the below YouTube video. He posted this to his Instagram when tensions were high between the Catalonia state government and the Spanish federal government.
Other Spanish Speaking Countries
It is obvious that Spanish is the language that originates from Spain but how is it so widely spoken, especially throughout South America? Well, when Europeans 'discovered' the Americas, Spain was funding those first expeditions.
Even though Christopher Columbus was Italian, he was funded by King Ferdinand and Queen Isabella to travel in search of a better way to trade with Asia. During antiquity, the Silk Road and the Incense Route were the main means of trade and could take anywhere from two months to two years to travel.
When the Americas were discovered, they did not provide newer routes to Asia but a whole new continent to explore for the Spaniards. It was through their discovery and holding of different territories in Central and South America that led to Spanish being widely spoken.
Spanish is the national language in 20 different countries today. It is the fourth most spoken language in the world with 471 million people with it as their native tongue and another 71 million who speak it as an additional language.
English is the most widely spoken language in the world with 1.348 billion people speaking it. Mandarin Chinese is the second most spoken by 1.12 billion people worldwide. Hindi is the third most spoken language worldwide with 600 million speakers.
As for Messi's Catalan language, it doesn't even come close to these other languages. There are approximately 9 million people who can speak Catalan. On top of that, there are a reported 11 million people who can understand the language but may not be able to speak it.