As a model and young beauty icon, Hailey Bieber (nee Baldwin) always looks great. So what makeup does she wear to complete her look?
The makeup Hailey Bieber wears is mascara, foundation, eyebrow gel, blush, and lipstick. She likes to keep her beauty routine simple and isn't a fan of wearing a lot of makeup. Bieber has a five-minute makeup routine and uses products from bareMinerals.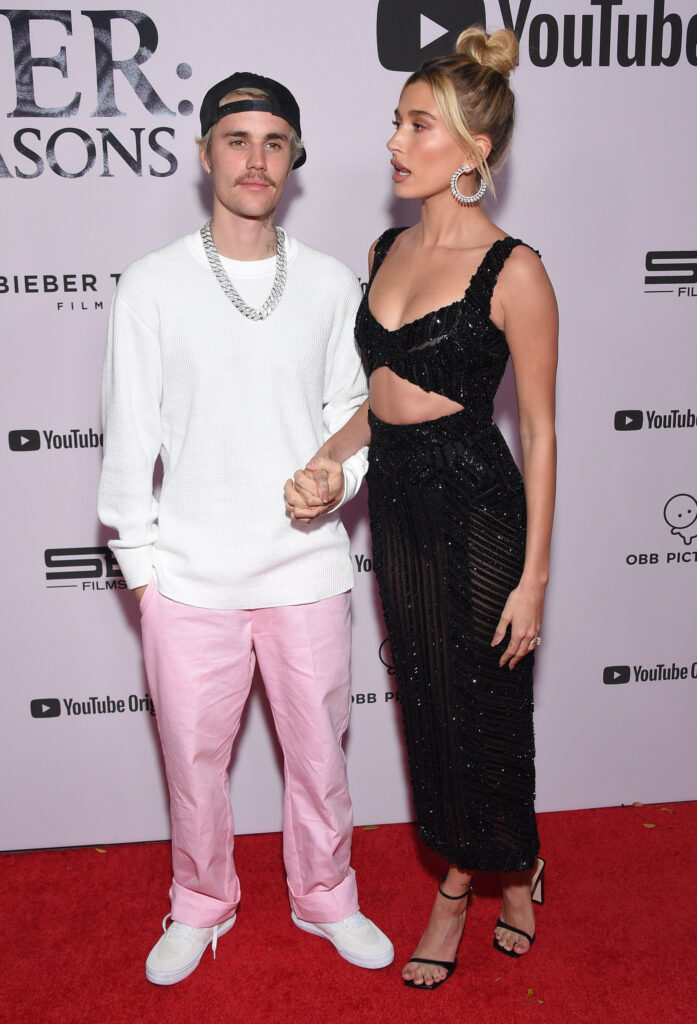 You can read more below about the specific makeup products that Hailey Bieber wears and learn her five-minute makeup routine.
The Makeup Products Hailey Bieber Uses
As we mentioned above, Hailey Bieber is a big fan of the brand bareMinerals. She has been using the brand for ages to complete her no-makeup makeup look and she completes her look by using what she calls 'Clean Beauty' products.
In 2018, bareMinerals announced that Bieber would be the new face of their "Power of Good" campaign. It didn't come as a surprise to many since she had been promoting their products before that.
An interview with Allure in 2019, revealed that Hailey Bieber has only ever used bareMinerals foundation. She told the magazine that for a long time, she would cover up any blemishes with some concealer and a bit of powder foundation. However, now she is using the company's Complexion Rescue Hydrating Foundation Stick SPF 25.
She said that she never used foundation sticks before because she found them to be too heavy but the bareMinerals one is really light and perfect for how she uses foundation.
Marie Claire reported that the lipstick that Hailey Bieber prefers to use is bareMineral's Mineralist Hydra-Smoothing Lipstick. She also always makes sure to carry around a kiss-proof lip gloss opting for bareMinerals Gen Nude Buttercream Lip Gloss.
For Hailey Bieber's skincare routine, she mainly uses three bareMinerals products. First, she cleans her face with bareMinerals Pureness Gel Cleanser, then she puts on their SkinLongevity Vital Power Infusion Serum. Finally, she finishes off with SkinLongevity Vital Power Infusion Moisturizer.
If Hailey Bieber is having a night in and she wants to do a facemask, she uses the bareMinerals ClayMates Face Mask Duo. Oh, and to keep her skin looking super young, she actually partakes in doing Vampire Facials.
Finally, for her eyelashes and brows, she uses bareMinerals Strength & Length Mascara and Brow Gel. All of the bareMinerals products are available via their website or makeup stores like Sephora.
You can watch Hailey Bieber do an 'At-Home Valentine's Day Date Night Look' with bareMinerals in the below video from their YouTube channel.
Hailey Bieber's Five-Minute Makeup Routine
As a makeup minimalist, Hailey Bieber loves being able to get ready in five minutes and she actually has a routine for that. She went over her routine in a YouTube video that bareMinerals posted to their account.
In the video, she shared that one of the reasons she likes to wear only a light amount of makeup is because she has makeup put on her face all the time. By having a minimalist approach, she can reduce the long-term effects on her skin.
She uses a brush to put on a light amount of the Complexion Rescue Foundation then she puts a small amount of BareSkin Concealer under her eyes to cover up any bags and puffiness. Bieber uses her finger to tap the concealer into her skin.
Hailey Bieber then puts on a bit of Invisible Bronze Bronzer Powder to her cheeks, jawline, hairline, and nose to make her skin match her body as well as make her face appear sunkissed. The next step is using Invisible Glow Highlighter on her nose line, upper cheekbones, and corner of her eyes.
Next in the video, she uses the Brow Master Sculpting Eyebrow Pencil to make her brows look natural yet full. Then she puts on her mascara and says she is a fan of only putting on a little as she does not like thick mascara.
Bieber finishes up the look with Mineral Veil Finishing Powder. Her look is completed with her lips using the Gen Nude Gloss trying to go with one that is similar to her natural lip color.
All of the products that Hailey Bieber uses from bareMinerals are moderately priced so it is easy for anyone else to duplicate her natural and glowy look. With such a simple routine, it is also very easy for anyone else to achieve the same style.