The top men's singles tennis player has taken the world by storm, winning over the hearts of tennis fans everywhere with his boundless charisma and his constant hard work. So where is Djokovic from originally?
Novak Djokovic was born in Belgrade, Serbia, which makes his nationality Serbian. His father was of Serbian descent, and his mother was of Croatian descent.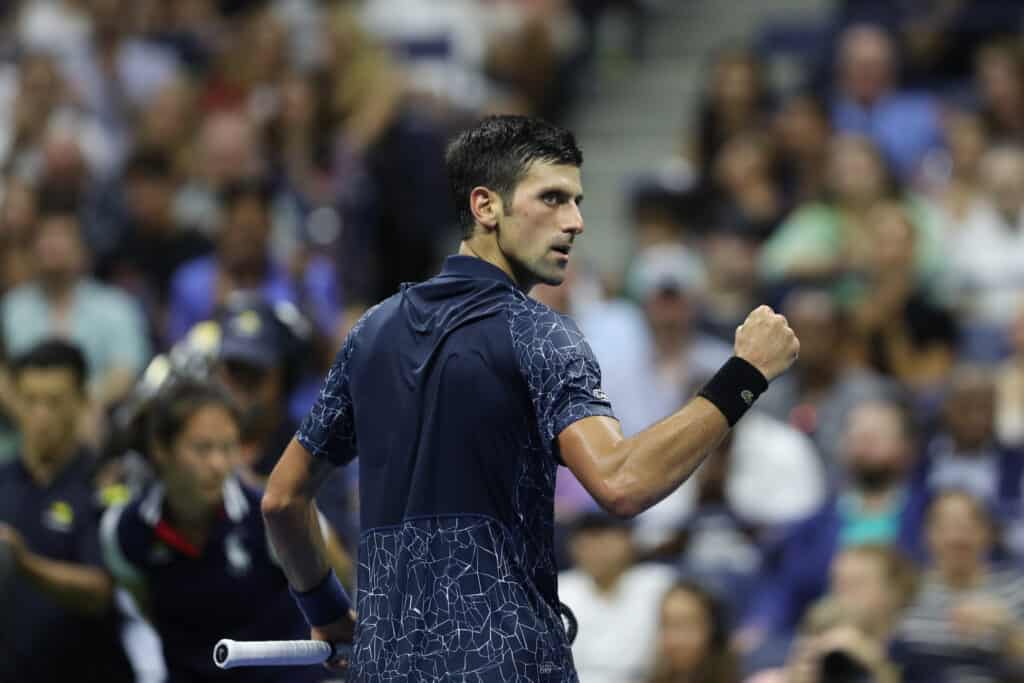 Read more below to learn about Novak Djokovic's early life and where he is now, as well as other famous Serbian athletes.
The Path to the Top
Djokovic's home city is Belgrade in Serbia, where he lived for the first twelve years of his life. "Djokovic" is a common Serbian surname, and "Novak" means new or newcomer, perfect for describing Djokovic's entry into the world of tennis.
Having started playing tennis at age four, Djokovic left home in 1999 to go to Nikola Pilic's tennis academy in Germany. From there, he became an international player at fourteen years old, and at sixteen, became a professional tennis player.
While he travels the world to amaze audiences with his talent on the court and to keep improving his tennis skills, he does make sure to keep his roots in mind.
He currently lives in Monte Carlo, Monaco. When asked why he prefers to live there, he said, "Monte Carlo is a place where a lot of athletes in general live and a lot of tennis players in the last couple of decades… I have my own place there, and I can dedicate my time and focus on the tennis."
His Monte Carlo property acts as a sort of training base for him, keeping him around other tennis players and an athletic community. Djokovic also owns many other properties, including a Miami mansion, a Manhattan apartment, and properties in both Porto Montenegro and Spain.
During the summer, Djokovic and his family live in the New Belgrade penthouse he owns. This allows him to spend time with his family, and to return to his homeland every year.
Djokovic–or joker, as many call him, due to his impersonations of other tennis players–can then recuperate for his upcoming tournaments. Fans love his antics on the court, sharing posts like this one.
Watch the YouTube video below to watch some of Djokovic's impressions of other famous tennis players.
Famous Serbian Athletes
Srdjan Djokovic, Novak Djokovic's father, was a professional skier, as were some of his aunts and uncles. Djokovic credits his ability to slide on hard courts, which helps him change direction and get where he needs to be quickly, to his background as a skier.
There are many famous Serbian tennis players. Ana Ivanovic and Jelena Jankovic were ranked number one in the world for women's singles tennis. Like Djokovic, they were both born in Belgrade.
Djokovic was compared to Monica Seles by his mentor, Jelena Gencic, when he was young. Seles was also the number one ranked player for a time and won nine Grand Slam singles titles over the course of her career.
Jelena Gencic herself was a handball and tennis player before becoming a tennis coach. Gencic played a major role in the early development of world-class professional tennis players like Djokovic and Seles.
Slobodan Zivojinovic and later Nenad Zimonjic are the only Serbian tennis players to be ranked number one in the world in doubles, as well as having their own singles careers.
Serbia isn't only known for producing tennis prodigies. There are professional Serbian athletes in basketball, swimming, soccer, martial arts, track and field, and more.
Basketball players Vlade Divac and Peja Stojakovic are both working for the Sacramento Kings, Divac as the general manager and Stojakovic as the director of player personnel and development. Along with track and field's Ivana Spanovic, taekwondo's Milica Mandic, soccer player Nemanja Vidic, and swimmers Milorad Cavic and Nada Higl, they make up just a few of the many star Serbian athletes.