Novak Djokovic is the current No.1 ranked tennis player by the ATP. And while he might be a tennis superstar, no one seems to know much about his personal life.
Novak Djokovic lives in his Hillside mansion in Monte Carlo, Monaco. Although Novak lives in Monte Carlo, he owns many other properties around the US.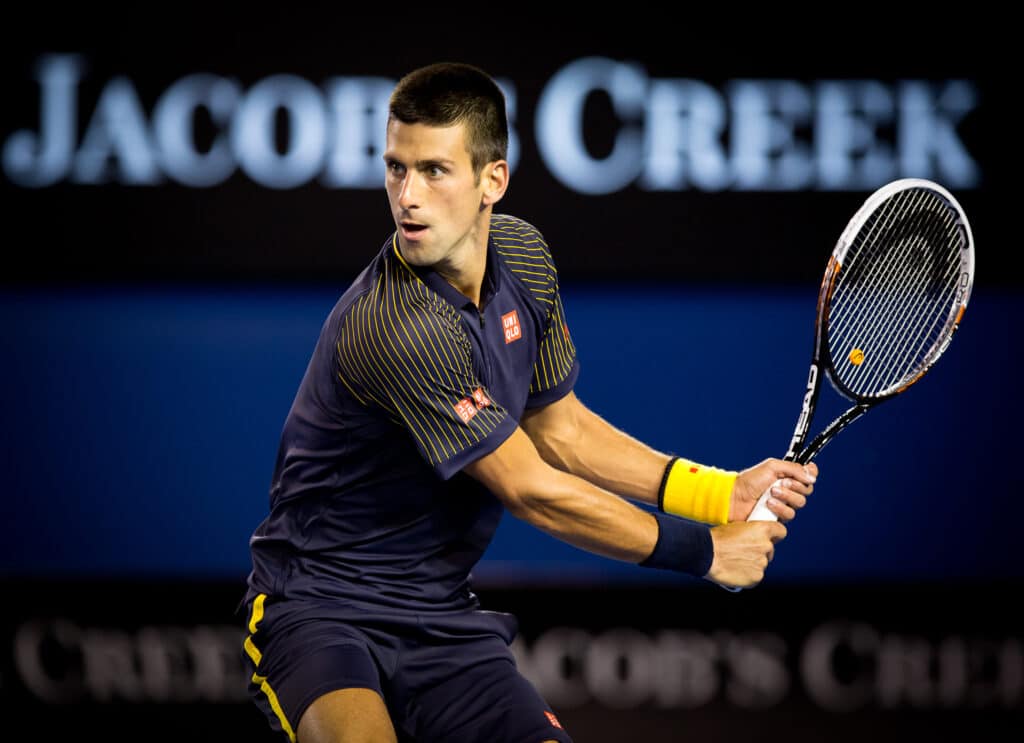 The Serbian tennis legend enjoys a quiet life with his wife in Monte Carlo. But living in Monte Carlo doesn't stop Novak from buying new houses on different continents.
Why Monte Carlo?
The tennis legend fell in love with Monte Carlo and its natural beauty. Another great thing about living there is how close Novak lives from his coach's house.
Riccardo Piatti was Djokovic's first tennis coach. Being a resident of Monte Carlo, Riccardo showed Novak the surroundings of the city.
Djokovic's love for Monte Carlo started when he visited his former coach's home. Novak's first visit to Monte Carlo was at the age of seventeen while he participated in a tournament.
Novak prefers to live in Monte Carlo rather than any other place in the world. Novak states that Monte Carlo is a place made for tennis players; in fact, both of his tennis coaches live there.
Djokovic's Monte Carlo mansion features a gorgeous look at the Mediterranean Sea waters. But that's not the only good thing about his hillside mansion; it also has an impressive library, a gorgeous fireplace he's always firing up with his children, and more amenities.
A reason why most athletes prefer to live in Monaco is for its business laws about taxes. A lot of tennis athletes currently live in Monte Carlo; the economic benefits they enjoy there are pretty unique.
Full of Luxury
Novak's successful career as a tennis player gave him a considerable amount of money. The professional tennis player enjoys a good life filled with glamour and luxury.
If Novak ever decides to visit the US, he has a beautiful mansion in Miami waiting for him. But his Miami mansion isn't his only property in America; he also has an apartment in Manhattan, New York.
But the athlete's Miami mansion is as luxurious as it gets.
Same as his house in Monte Carlo, the mansion features a panoramic ocean view, gorgeous decoration, and lots of mirrors inside as shown in several Instagram posts. The mansion also features eco-conscious glass; saving the environment is important for Novak.
The condominium of Novak's Miami property has two lush-green parks. These two parks and the ocean view make the mansion the perfect place to relax after a tennis tournament.
Although Novak is the highest-paid tennis player of all time, he's also charitable. He and his wife Jelena donated thousands to countless charities over the years.
Most of Novak's revenues come from endorsements with clothing companies and sports gear. Novak also wrote a book about the diet that changed his life; the book had good reception when it came out in 2013.
Novak takes his health and diet very seriously, which is why he decided to make his nutritional food line. But Novak's love for healthy food doesn't stop there; he also owns plenty of restaurants around the world.
Real estate is one of Novak's favorite ways to spend money; he has several properties that are worth a lot. He owns two properties in Monte Carlo, including his iconic Hillhouse.
Record-Breaking Career
It wasn't until Djokovic turned 20 when he won his first Grand Slam singles. Novak also stopped Nadal and Federer's streak of consecutive major wins, which at the time was 11.
Since his start in professional tennis, Novak has won over 80 single titles. While Novak plays in single tournaments, he also shows interest in double tournaments.
Novak's playstyle makes him an outstanding and different tennis player. His powerful two-hands backlash is one of his most noted techniques.
Novak dominated the ATP Cup for some years and with great proficiency; and although he has lost tournaments in the past, his unique way of playing tennis keeps him on the top.
Together with Nadal and Federer, Novak is one of the best tennis players in modern times. According to the ATP, Novak is the best tennis player in the world.
Being the best tennis player in the world can't be that easy; you have to maintain your reputation by playing with the best all the time. While many have tried to occupy Novak's position as number one, no one has come victorious.
Living to the Fullest
Once a child pursuing his dream to become a professional player and now one of the best tennis players in the history of the sport, Djokovic is still breaking records every year. Let's see how he does these next years.