Ellen DeGeneres is always interviewing other celebrities about what colognes and perfumes they wear, but what about the talk show host.
Ellen DeGeneres wears Diptyque Philosykos Eau de Parfum. This is a unisex fragrance from Paris. Ellen is also a huge fan of candles and loves the Annick Goutal Petite Chérie perfumed candles. They are something that she uses throughout her home and her office.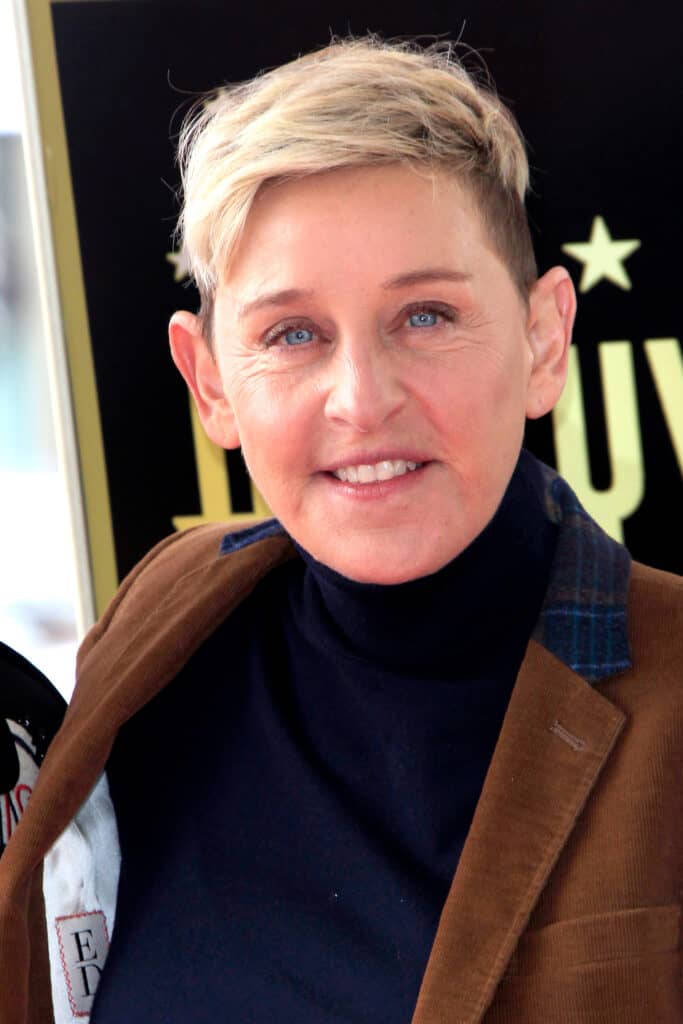 Scroll down to learn more about the perfume that Ellen DeGeneres wears and the candles that she loves.
Ellen DeGeneres Loves Diptyque
In a 2018 interview with People, Ellen DeGeneres and Portia de Rossi revealed what they buy each other as gifts for Valentine's Day and other special occasions. In the interview, Portia revealed that DeGeneres is a huge fan of the company Diptyque.
She said that the scent Philosykos is Ellen's favorite from the company but they also make some candles and other fragrance products that Ellen loves.
Diptyque's website says that "Philosykos is an ode to the entire fig tree: the green freshness of the leaves, the density of the white wood, the milky flavor of the figs." The name of the fragrance "Philosykos" can be translated from Greek into English and means "friend of the fig tree."
Diptyque was founded in 1961 by Christiane Montadre-Gautrot, Yves Coueslant and Desmond Knox-Leet. They created a boutique where they would design whatever they wanted to which started with wallpaper and fabric. Soon though, the business grew to create fragrances.
The Philosykos fragrance was launched in 1996. The nose behind it is the French perfumer Olivia Giacobetti who has had a massive impact on the perfumery industry. Specifically, she was a person who moved into the niche market of perfumes and helped to shift scent recognition away from brands and celebrities to highlight the perfumer who actually created the scent.
Giacobetti began her career as a perfumer when she was only 16-years-old and working for Annick Goutal. She then worked for Robertet for seven years before starting her company Iskia. This was when she was commissioned by Diptyque to create a fragrance.
Giacobetti is also known for her use of figs in fragrances. This was in part due to her working on the Philosykos fragrance. She has been referred to as the Premier Figuier by critics.
As for the Philosykos fragrance, it is a woody aromatic fragrance launched in 1996. It has top notes of fig leaf and fig, notes at its heart of green scents and coconut, and a base of fig tree and cedar.
Diptyque's Philosykos fragrance collection doesn't only include an Eau de Parfum. It also includes an Eau de Toilette, bar soap, hand and body gel, and hand and body lotion. A 75 ml bottle of the Eau de Parfum costs $188. Since Ellen DeGeneres is such a fan of this fragrance she likely owns all of these products.
You can watch Ellen DeGeneres and Portia de Rossi talk about their love story with People in the below video.
Ellen DeGeneres' Love of Candles
In that same interview with People that we mentioned above, Portia de Rossi also said that Ellen is a big fan of candles. She said that Ellen specifically loves the Petite Chérie perfumed candles by Annick Goutal.
Annick Goutal is another famous boutique perfumery that is often worn by celebrities and it has since changed its name to Goutal Paris. Their products are generally quite expensive but are famous for smelling amazing.
While the Petite Chérie candle does not appear to be available for purchase on their website at the moment, they still do customizable candles which is how Ellen probably gets hers.
Petite Chérie by Annick Goutal is one of the most popular fragrances sold by the perfumer. The perfume is described as a floral fruity fragrance. It has top notes of pear, grass, and peach. At its heart are notes of hedione, lilac, and rose. Finally, at its base are the notes of vanilla and white musk.
Since the candle is based on this fragrance it should smell near identical. And because Ellen DeGeneres likes it so much, it is also possible that she wears the fragrance too. Although she may only like it as a room scent.
It is also likely that DeGeneres has candles from Diptyque as they also manufacture scented candles. They even have an entire collection based on fig trees which is clearly a scent that the talk show host adores.