Kate Middleton has been in the public eye since she married Prince William, Duke of Cambridge in 2011. The Duchess of Cambridge is an inspiration for young women around the world. So what perfume does Kate Middleton Wear?
When Kate is not on public duty, she prefers to wear Jo Malone Orange Blossom, which is featured by top notes of Tangerine Blossom, middle notes of Water Lily, and base notes of iris and Vetiver.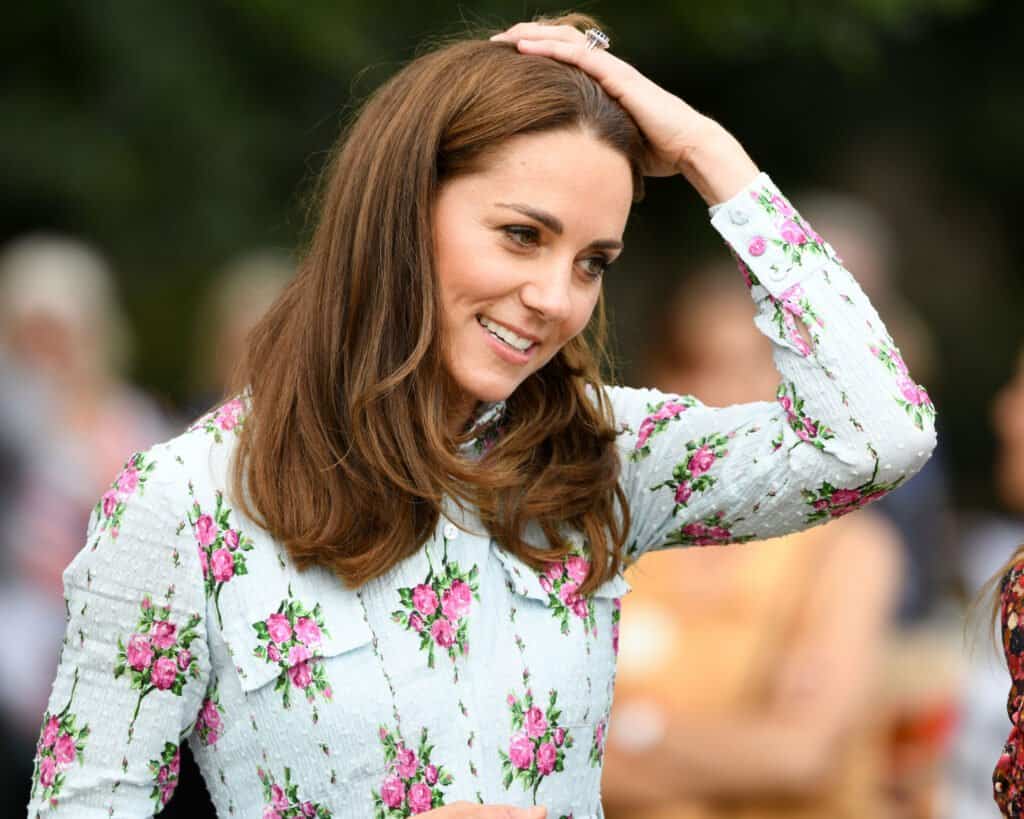 So the Duchess of Cambridge must make a fine entrance from a scented perspective for sure. Continue reading to find out more about the Duchess' favorite perfume, as well as the perfume she wore on her wedding day.
Jo Malone's Orange Blossom
Jo Malone's Orange Blossom is adored by several celebrities, not just Kate Middleton. The likes of female actresses Emilia Fox and Katie Holmes are also huge fans of Jo Malone's Orange Blossom.
Created in 2003 by Jean Claude Delville, Jo Malone's Orange Blossom is a rather unique yet well-adored perfume, worn by both men and women.
According to Fragrantica, the fragrant was inspired by a hotel in Bel Air, Los Angeles. Its romantic atmosphere reminds one of the eras of colonial Spain.
"The top notes are cedrat, green notes, and clementine leaf. The heart is composed of orange blossom and water lily, while the base of orange blossom and lilac.".
Priced at around $142 for a 3.4 oz. bottle, Jo Malone's Orange Blossom is on the higher price end of perfumes, hence why it is Royal worthy.
Kate Middleton loves Jo Malone's Orange Blossom so much that she even chose to scent Westminster Abbey with Jo Malone's scented candles on her wedding day. She chose the Orange Blossom scent, Grapefruit scent, and Lime, Basil, and Mandarin scent.
Priced at $69, these scented candles must be worth the price if used for a Royal Wedding.
According to Harpers Bazar, Kate adores wearing Jo Malone's Orange Blossom in everyday life, not just for special occasions.
"I've seen people on social media who have bumped into Kate when she's out shopping and have said she smells amazing, like raspberry and fruit—very clean, crisp smells,", reflects Susan Kelley, founder of What Kate Wore.
Interestingly, according to Myka Meier, author of Modern Etiquette Made Easy, the Duchess of Cambridge Kate Middleton, as well as the former Duchess of Sussex Meghan Markle are not permitted to wearing any scented fragrance when representing the crown.
"It is uncommon for Royals to wear any fragrance whatsoever,", Meier told Bazzar.com.
Meier added, "Fragrance is a very personal preference, and while one might enjoy their own personal perfume, the person they are meeting with may not. Therefore, in professional situations, it's unlikely any fragrance, including both perfume or scented body creams, would be used."
The Duchess of Cambridge's Royal Wedding was one of the only special occasions Kate was permitted to wear perfume for Royal occasions. Let's find out which perfume she wore on her Royal Wedding Day.
White Gardenia Petals, by Illuminum
Kate Middleton, formally known as Catherine Middleton was married to Prince William on April 29, 2011. A total of 36.7 million people across the world tuned in to watch Prince William and Catherine Middleton's Royal Wedding.
According to Harper's Bazaar, the Duchess of Cambridge wore White Gardenia Petals by British perfume brand Illuminum.
The particular reason why Kate chose the White Gardenia Petals for her Royal Wedding is less clear.
According to one blogger who tried the perfume, it has sweet, floral-based notes. Yet, the blogger frankly described the Royal-worthy perfume as:
"In all honesty, it reminded me too much of a grandma's perfume… Dipped in sugar"
Illuminim sells the 100ml bottle for €106.95 (around 130 US Dollars) on their online website.
It is clear then, that Kate Middleton has a fine and unique taste in perfumes. Whether or not Kate still wears the White Gardenia Petals perfume is unknown. Based on what one blogger said, there might not be too much of a hype around the Royal worthy perfume.
Fortunately, Kate has an excellent taste in perfumes, with her very popular choice Jo Malone's Orange Blossom. She must smell like a Queen when she walks around. Good job she's married to a Prince.