Elizabeth Alexandra Mary, more commonly known as Queen Elizabeth II, has been Queen of the United Kingdom and 14 other Commonwealth realms for 70 glorious years. Much has happened during her reign, but the Queen and most of her known characteristics haven't really changed. With the British royal family celebrating Queen Elizabeth's Platinum Jubilee year as a reigning monarch, let's take some time to learn more about the beloved royalty. For example, it would be interesting to know what perfume she wears.
Queen Elizabeth II's all-time favorite fragrance is White Rose by Floris, but she also uses Guerlain's L'Heure Bleue.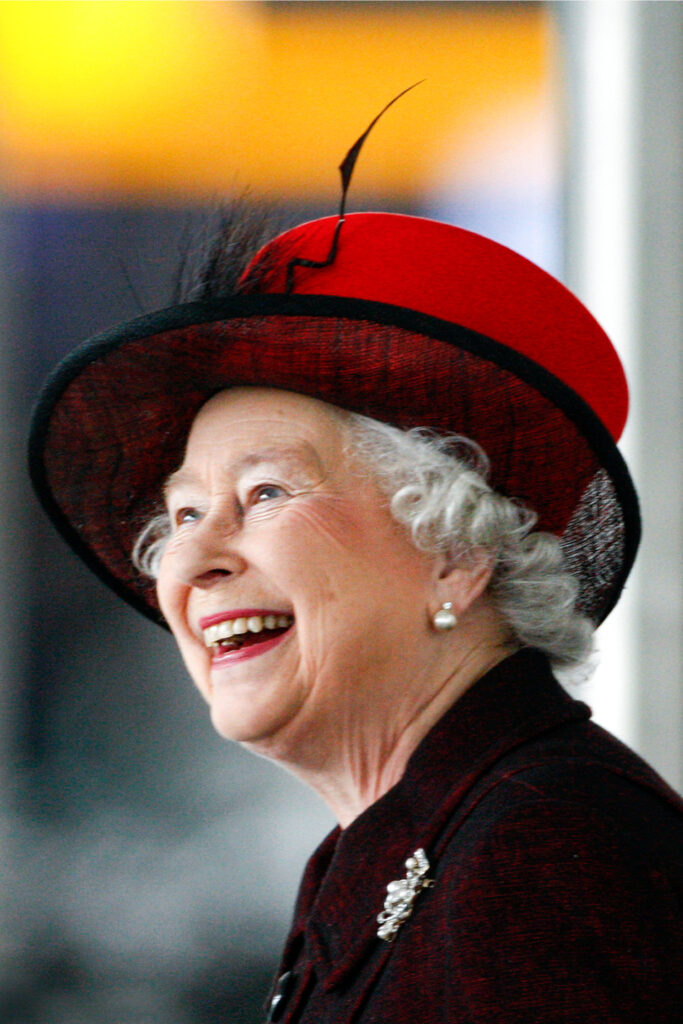 Let's find out why Queen Elizabeth loves this scent and what perfume other royals have been wearing.
How Much Is the Queen's Favorite Perfume?
With a fragrance warranted by the Royals, it's not a surprise if White Rose by Floris costs a fortune. But it is actually reasonably priced at £80 for a 100ml bottle and a measly £60 for its 50ml bottle.
Another perfume that goes on rotation for the Queen is Guerlain's  L'Heure Bleue. It retails for about £80 for a 75ml spray bottle. This fragrance has a spicy scent with notes of florals and citrus and a powdery dry down. Created in 1912, this fragrance was the Queen's choice to wear during her wedding with Prince Philip, Duke of Edinburgh, in November 1947.
Mysterious and timeless, velvety and soft, this perfume fits Her Majesty like a glove. Perfumer Jacques Guerlain created this fusion of oriental and floral notes, which was inspired by the fleeting sensation one gets when you anticipate the coming of the night, which hasn't quite fallen yet.
Who Else Wears These Scents?
White Rose by Floris is a rose, iris, and amber-scented perfume, which was also supposedly worn by Florence Nightingale and Lord Admiral Nelson's mistress, Lady Hamilton.
On the other hand, Guerlain's L'Heure Bleue is eau de parfum and comes in a similar bottle as another legendary Guerlain perfume, Mitsouko. Celebrities like Julia Roberts and Tyra Banks are known to have tried and loved the scent.
Fragrance of Royals
Of course, we won't stop at Queen Elizabeth II's fragrance of choice. Many fans would also like to know what the other members of the royal family wear. The House of Windsor has introduced us to its fashionable and influential ladies, one of which is Diana, Princess of Wales. She married Prince Charles in a grand ceremony in the St. Paul's Cathedral in 1981. Unfortunately, this fairytale wedding turned for the worse, and we know the tragic ending.
Diana's Choice
But just like any royal, Diana also had her very own signature royal wedding fragrance. Her scent of choice is Houbigant's Quelques Fleurs l'Original. This floral fragrance was launched in 1913 but is still widely available today for £117.
For her everyday scent, the late Princess of Wales often wore Bluebell Penhaligon. However, sources have also revealed another fragrance she never left home without. The secret fragrance was 24, Faubourg by Hermes. This warm and sensual perfume is inspired by "a swathe of white flowers opening out in the sunlight, the mystery and sensuality of vanilla and sandalwood."
Meghan's Choice
More popularly known as Meghan Markle, the Duchess of Sussex loves wearing a fragrance from the British royal perfumers, Floris London. In fact, she requested a wedding fragrance reminiscent of the sea breeze, sunshine, and water from them. It was inspired by the brand's other fragrance, Bergamotto di Positano.
The perfume created for the Duchess stays true to her outdoorsy and calm personality. Other scents she wears on rotation are Oribe Côte d'Azur Eau de Parfum, Wild Bluebell Cologne, and the cult favorite Wood Sage and Sea Salt by Jo Malone London.
Kate's Choice
We all know about the term " the 'Kate Middleton effect." The Clarence House once revealed her scent of choice made by a small British perfumery, Illuminum London. Not long after, the perfume sold out.
The Duchess of Cambridge wore the White Gardenia Petals at her royal wedding with Prince William, Duke of Cambridge, the second in line to the British throne. Contemporary and minimalist, it is only composed of 8 ingredients and has a light blend of lily, jasmine, and gardenia. This exquisitely simple yet stylish fragrance is from the nose of Michael Boadi, and it comes in 50ml and 100ml bottles.
Today, there's still a long line of reservations for this coconut floral perfume from the Parisian boutique Jovoy Paris. Stocks are expected to arrive this coming July.
For her everyday scent, Kate loves Jo Malone's Orange Blossom.
The future isn't just bright for the British royal family; it definitely smells oh-so-good too! Do you want to smell like a Royal? Well, good thing most of these fragrances are still widely available in stores. Go try them out now!