Winona Ryder has recently made a comeback in popularity due to her role on the hit Netflix series Stranger Things, yet it is hard to forget that she was a 90s icon. She has been known for her gothic beauty and noire look.
Winona Ryder wears the perfumes Lorenzo Villoresi Firenze Musk, Touch by Tocca, and Kai Perfume. These are fragrances that she has been wearing since the 90s and the height of her fame. Ryder's most favorite smell in the world is old books.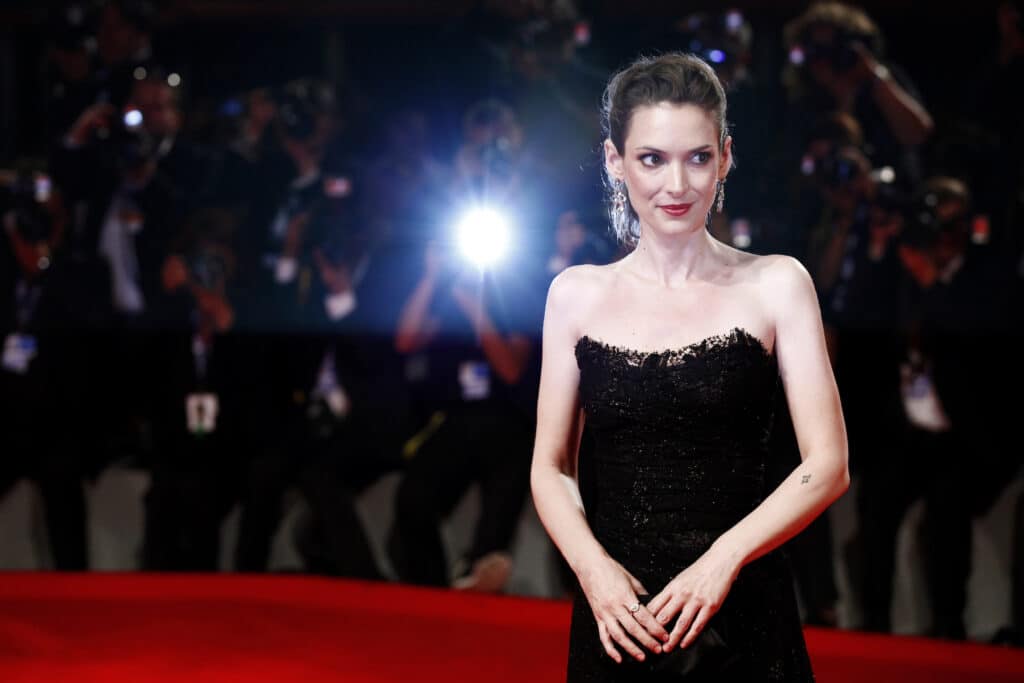 You can read more below about the perfumes Winona Ryder wears and her favorite smell.
Winona's Favorite Perfumes
Winona Ryder has been active in the film industry since the last 1980s when she rose to prominence in films like Beetlejuice, Heathers, and Edward Scissorhands. She developed her taste for fragrances as she rose as a young star in Hollywood.
Winona has developed a taste for floral fragrances that have mainly been manufactured since the 90s. One of those fragrances is Lorenzo Villoresi Firenze Musk Eau de Toilette for men and women.
The fragrance was created in 1995 by Lorenzo Villerosi himself for his perfumery. He founded his perfumery in 1990 after he traveled extensively and experimented with blending custom fragrances. It was his time spent in the Middle East that has influenced his perfumes the most.
On the Lorenzo Villerosi website, they describe the Musk Eau de Toilette as fascinating, sensual seductive, oriental, hippy, and magic mysterious. The fragrance uses a unique blend of notes to create a beloved fragrance.
It features top notes of cardamon, floral notes, bergamot, and galbanum, notes at the heart are rose and geranium. Finally, its base notes feature sandalwood, musk, Brazilian rosewood, amber, vanilla, and oakmoss.
This scent has been given an over four out of five-star rating by hundreds of purchasers. It costs approximately $100 for a 50ml bottle.
Another perfume that Winona Ryder wears is Touch by Tocca. This perfume was released in 2006 by the brand Tocca. The perfumer's Ellen Molner and James Bell worked to create the scent.
Molner is currently the Vice President of Givaudan and has worked on fragrances for Calvin Klein, Ralph Lauren, and Jennifer Lopez.
Touch by Tocca has actually been discontinued by the manufacturer. However, when it was in production is featured notes of pomegranate, peach blossom, gardenia, Tiare flower, jasmine, sandalwood, and Egyptian balsam.
Finally, Winona Ryder also wears the perfume, Kai. This floral fragrance was launched in 1999 by Gaye Straza Rappaport to be sold at her fashion boutique in Malibu, California. Ryder's love of this fragrance is actually one she shares with fellow 90s leading lady, Reese Witherspoon.
The Kai perfume is a very floral and tropical fragrance that has a blend of notes from different white flowers. The strongest note would be that of gardenia.
Watch the below video to see some of the strangest things about Winona Ryder's life.
Winona Ryder's Favorite Smell
While Winona certainly has the funds to buy whatever kind of fragrance she wants to, however, her favorite one is something that money can't buy. It's the smell of old books.
In an interview with Allure in 2016, Ryder was asked about her favorite scent. Her response was "Old books. I've always found that scent to be so distinctive and so intoxicating. I grew up around them, so it makes me think of home."
Both of her parents are quite famous writers and Ryder actually grew up living on a commune in Elk, California. Her father is Michael D. Horowitz who actually archived all of Timothy Leary's work. Her mother is Cynthia Palmer who has exclusively written about psychedelic drugs.
It was growing up on the commune where Ryder would have been surrounded by tons of old books as well as some other interesting things. The commune was also home to famous authors Aldous Huxley and Allen Ginsberg.
Winona Ryder's godfather the LSD activist Timothy Leary. While you would think she was exposed to some crazy stuff as a child she has maintained that she was never offered drugs or told to take things despite her parent's experiments.
So not only did Winona develop a love for floral scents in adulthood she had a childhood that gave her an appreciation for immaterial scents like old books.