Bill Gates is an American businessman, computer scientist, and philanthropist best known for founding Microsoft Corporation. Being able to achieve such a goal in life is of a man with a strong and assertive personality, but what MBTI personality type is he?
Bill Gates has the INTP-A personality type, which is very apt for one of the richest men in human history and one of the brightest minds of today. This personality type stands for introverted, intuitive, thinking, perceiving, and assertive.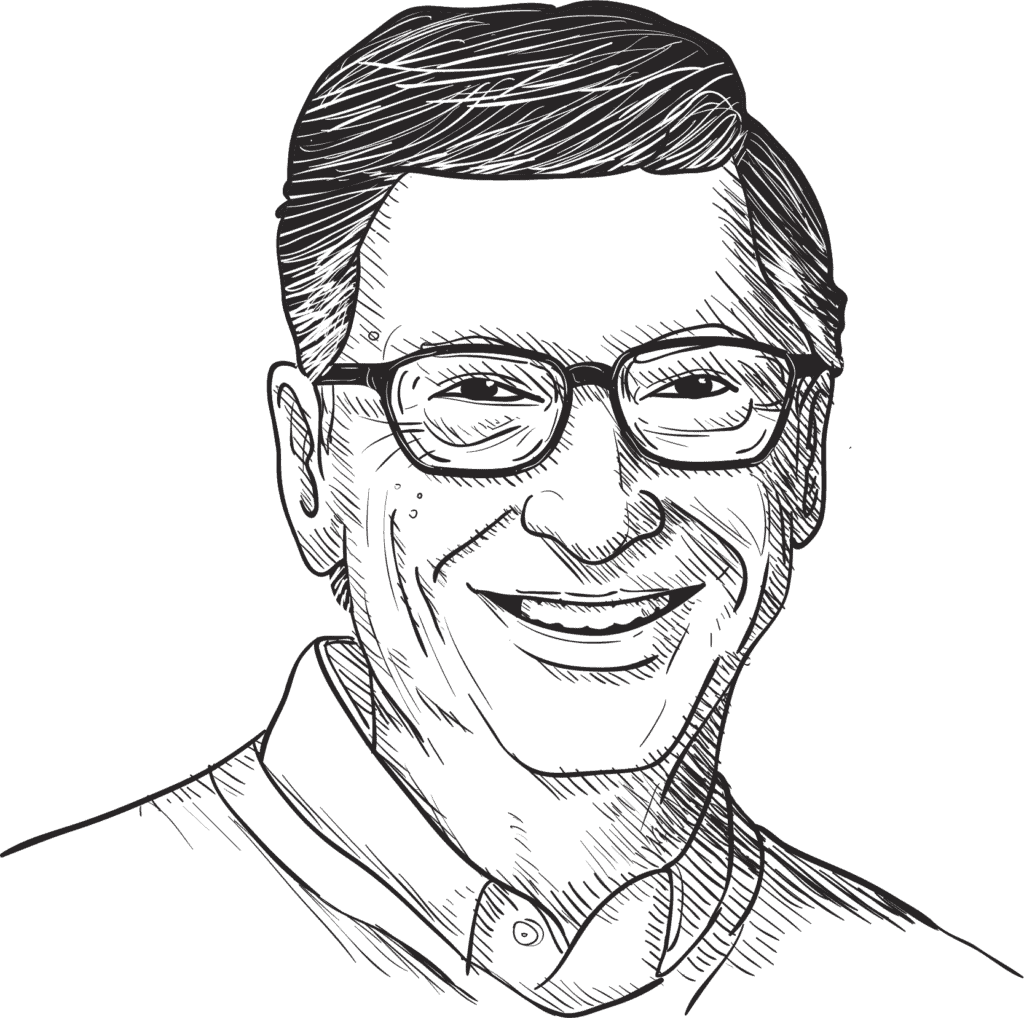 The great computer genius who changed the way the world works has, in addition to his intelligence, a different way of thinking and reacting that should be thoroughly analyzed.
What Does Being INTP-A Means?
Bill Gates is a person who has the assertive logical personality type; the causes of having it are mainly due to his upbringing.
Gates is an introvert, which generates confusion among people, as he is in charge of a large company.
However, Bill Gates is an introvert in most day-to-day situations and used to spend a lot of time alone in his room to read and synthesize important information.
Bill Gates' social skills are inherited from his mother, Mary Gates, with whom he shares the same personality type.
Gates is a man who seeks the solution to any problem that comes his way. We can see it in his great business skills or in his philanthropic work with his wife.
Bill Gates is intuitive and believes that there is always a solution to any problem. He seeks it out and makes it grow.
From his groundbreaking work at Microsoft to his philanthropist events at the Bill & Melinda Gates Foundation, the businessman has achieved what he set out to do.
Bill Gates is also a great thinker and firmly believes that his brain is a machine. For him, his mind only needs the optimization necessary to meet the high demands he places on it.
Bill's greatest fear is that his brain will stop working; he would lose his ability to solve problems, which would make him unhappy. Gates grew up with great prospecting skills throughout all these years; we can definitely understand the fear.
Melinda Gates considers his brain as the chaos that never rests.
When Bill Gates speaks in public or gives lectures, he can connect words and ideas in just a few seconds and without hesitation. In 2015, he gave a Ted-Ed talk on the next outbreak, anticipating a pandemic that seems very similar to the one of COVID-19.
His speech led people to believe he knew something that anyone else didn't, making him the target of countless conspiracies.
While that innate chaotic energy of Bill Gates was inherited from his mother, the great defining characteristic of his personality is his assertiveness.
Bill Gates is a leader; he has a great ability to lead large masses of people. He led Microsoft into a technological powerhouse; that is due to his personality and skills.
In his first book, "The Road Ahead," Bill Gates described what humanity could expect in the future; he had some hits and misses.
Bill Gates has a strong logical personality that has led him to be one of the most important men in the world; his story proves it.
How Does Bill Gates Make Money?
Bill Gates already stepped down from his role as Microsoft chairman but that helped him focus on other projects.
Bill Gates has the majority of his assets in Cascade Investments LLC, a financial entity from which he's able to invest in more businesses. Bill Gates has invested money in Four Seasons Hotel and Resorts and Corbis Corp.
In his facet as a philanthropist, Bill Gates founded the Bill and Melinda Gates Foundation with his wife. The foundation functions primarily to conduct research that helps find global health solutions.
Through his founding, Bill Gates also prepared a vaccination program in developing countries, mainly focused on Africa.
Bill Gates's net worth is over $120.3 billion, a characteristic example of his INTP-A personality.
Taking Advantage of His Skills
Bill Gates wants to continue learning more about the world to help with large scale problems using technology. He has also posted online many of his visits to Harvard University to advance his research on robotics.
We hope that the future with Bill Gates will be easier and safer for all of us. Let's just wait and see how he will amaze us in the near future.