Joseph Robinette Biden III, or Joe Biden for short, is the 46th president of the United States of America and has assumed office on January 20th, 2021. Joe Biden is a member of the Democratic Party, serving as the 47th vice president from 2009 to 2017 under Barack Obama and representing Deleware in the US Senate from 1973 to 2009 before his decision to run in the 2020 presidential election.
Joe Biden tends to be a naturally empathetic person and enjoys being friendly, accommodating, and social. According to the Myers & Briggs Personality test, Joe Biden is an ESFJ, meaning his key traits are being extroverted, sensing, feeling, and judging.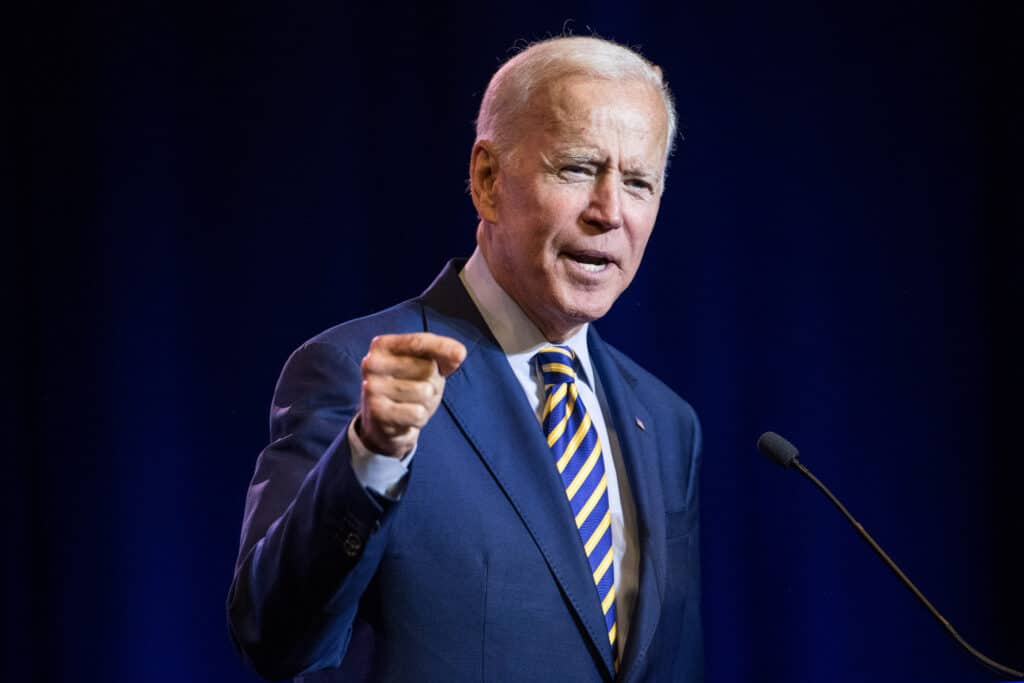 Joe Biden has been reelected into the United States Senate six times during his life as a politician before running for president, and many people are drawn to his friendly and caring nature. He is an activist for several important issues in the country and is active in sharing his solutions on matters such as racism, the COVID-19 pandemic, and climate change, among many other issues of which affect the entirety of the population of the United States.
Joe Biden's Political Career
Joe Biden was born to a blue-collar family in 1942 in Scranton, Pennsylvania. His father was a used car salesman and worked cleaning furnaces to make money for the family.
From a young age, Biden's parents taught Joe the importance of hard work and staying tough. Whenever kids at school would bully young Joe, his mother would tell him "bloody their nose so you can walk down the street the next day!"
Joe attended St. Paul's Elementary School in Scranton, Pennsylvania before the family moved to Mayfield, Delaware in 1955. Mayfield was a growing middle-class community that the family believed would better suit them.
Biden developed a stutter at a young age, and kids at school would constantly make fun of him and mock his voice. Because of this, Joe decided to try and overcome his stutter by memorizing long passages of poetry and reciting them over and over.
He attended the St. Helena School before being accepted into a more prestigious school, Archmere Academy. In order to help his family afford tuition, Joe worked at the school washing the windows and doing garden work.
After high school, Biden attended the University of Delaware where he learned of his interest in politics. He met a girl that attended Syracuse University while on vacation in the Bahamas, which led him to apply to the Syracuse University Law School after graduating from the University of Delaware.
He married the girl, Neilia Hunter, in 1966 and graduated from law school in 1968.
After graduating from law school, he began practicing at a law firm, became an active member of the Democratic Party, and served as a councilman for the New Castle County Council.
He had three children in the meantime, and he ran for the United States Senate to represent Delaware in 1972. He won the election and became the fifth-youngest US Senator in the nation's history.
Biden's wife and three children were involved in a tragic car accident in 1972, which ended up killing his wife and daughter and injuring both of his sons. Tragedy truly struck Joe Biden, but with the encouragement of his family, Biden honored his commitment to representing the people of Deleware.
Joe served as part of the Senate from 1973 to 2009. In 2009, Biden became the 47th vice president of the United States with Barack Obama as president.
The duo won the re-election in 2012 and served as vice president for another four years until 2016.
Joe Biden was thinking about running for president in 2016 following his time as vice president, but tragedy struck him once again with the loss of his son, Beau, after he died of brain cancer.
On April 25th, 2019, Joe Bide announced that he was running for president in 2020. The news shocked the country as he was running against former President Donald Trump at the time.
Joe Biden won the 2020 election and assumed office in January of 2021.
The 46th President's Personality Type
The American people seem to be drawn to Joe Biden for his nurturing, caring, and friendly persona. During the entirety of his political career, Joe Biden has been on the side of accommodating people of all backgrounds and is naturally an empathetic leader.
According to the Myers & Briggs Personality Test, Joe Biden is of the ESFJ type, meaning his key traits are extroverted, sensing, feeling, and judging.
Joe enjoys being in the company of others, checking to see how others are feeling, being highly aware of other people's needs, and is overall, engaging, hard-working, and responsible. Joe also likes to hear other's opinions on various topics and seeks group consensus before acting on anything.