Whether you're an avid fan of Brantley Gilbert or an enthusiastic prospective festival goer, you might be wondering which songs out of his lineup that you'll be treated to when you finally get to see Gilbert on stage. Let's have a quick peek at some of his favorite numbers to treat his fans.
Brantley Gilbert's main songs on tour are "Dirt Road Anthem," "You Don't Know Her Like I Do," "Country Must Be Country Wide," "My Kinda Party," and "Kick It in the Sticks." These songs have featured on almost all of his sets.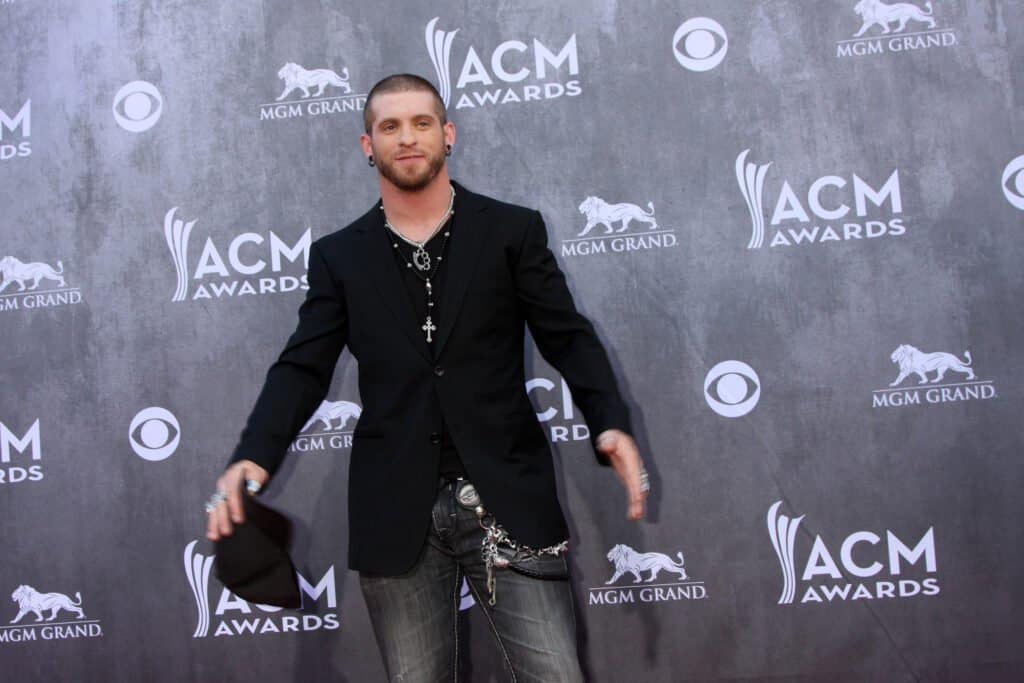 If you're expecting to see some of Gilbert's country hits featured on his live set, then you aren't going to be disappointed. You'll be treated to his classics, including his debut single, as well as two of his first number one hits.
The Classics
If you've been a fan of Gilbert since his early days in 2009, then you'll be pleased to hear that this next song features on almost every single tour that he has performed. It's the debut single, and the first song that Gilbert ever released, "Kick It in the Sticks."
Written and produced together with Rhett Akins and Ben Hayslip, "Kick It in the Sticks" has that classic Gilbert sound. Hard-hitting guitar licks and the unique style of vocals give the song a feel-good buzz that is a surefire hit whether it's starting off a show or bringing an evening to a close.
Though it might not have been a chart success, fans are likely to agree wholeheartedly with the critics that call this one of Gilbert's best pieces. A sentiment Gilbert himself must share, as he re-released the track on a future album under a new record label.
The other classic on the lineup is "My Kinda Party," from his debut album A Modern Day Prodigal Son. It lives up to its name, with lyrics that are bound to get an audience in the right mood for Gilbert's kind of party.
The Big Hits
Next up, we have two of the tracks that Gilbert is arguably most well-known for. The pair of chart-topping successes were not only his first big hits but are also two of the most tracks with the widest appeal.
Starting out with "Country Must Be Country Wide," a kind of love-letter to the all too often lost and forgotten country fans that reside outside of the states usually associated with country music. A great one to include on tour, and one that's sure to be a success no matter where it is sung due to the inclusive appeal of the song's lyrics.
The next hit, with an equally as diverse appeal as "Country Must Be Country Wide", albeit in a different way, is "You Don't Know Her Like I Do." This time we've got a literal love letter, instead of a figurative one.
We move away from the more standard country-rock sound that one might commonly associate with Gilbert and take a deep dive into far deeper emotional waters. Musically speaking, it's foreign ground for Gilbert, but that doesn't stop him from delivering an incredible performance.
It's two songs that are safe to add to any tour or set, not purely because of the success that they brought him, but also because of their message. Whether you're a long-time fan, or it's your first time getting to enjoy the music live, they make perfect companion pieces to any performance.
The Outlier
Last but certainly not least, we have "Dirt Road Anthem." It might be a little bit of a surprise to see this one feature so heavily on a most-played tracklist of Gilbert's sets, especially if you most commonly associate the song with fellow country artists Jason Aldean or Colt Ford, who both also released their own versions.
It's been a staple of Gilbert's sets for years now, however, most likely thanks to the fact that it was he wrote it together with Ford! It's definitely not one to miss and clearly means a lot to Gilbert that he was afforded the opportunity to write a song with Ford, who was the first to sign him to a label.
Old School or new fan, it's a lot to look forward to if you're headed for one of Gilbert's concerts or tours!