Donald Trump is an all-American businessman, media personality, and real estate tycoon who served as the president of the United States from the years 2017 to 2021. He is known for his divisive views on political topics, outlandish personal beliefs, unprovoked Twitter rants, and for keeping his educational achievements — or lack thereof — a closely guarded secret.
Based on the fact that he did not graduate with honors from the Wharton School of the University of Pennsylvania, Donald Trump had a GPA of 3.40 or lower. The 45th president of the United States has threatened legal action against any of his former schools that dare speak of his GPA or SAT scores.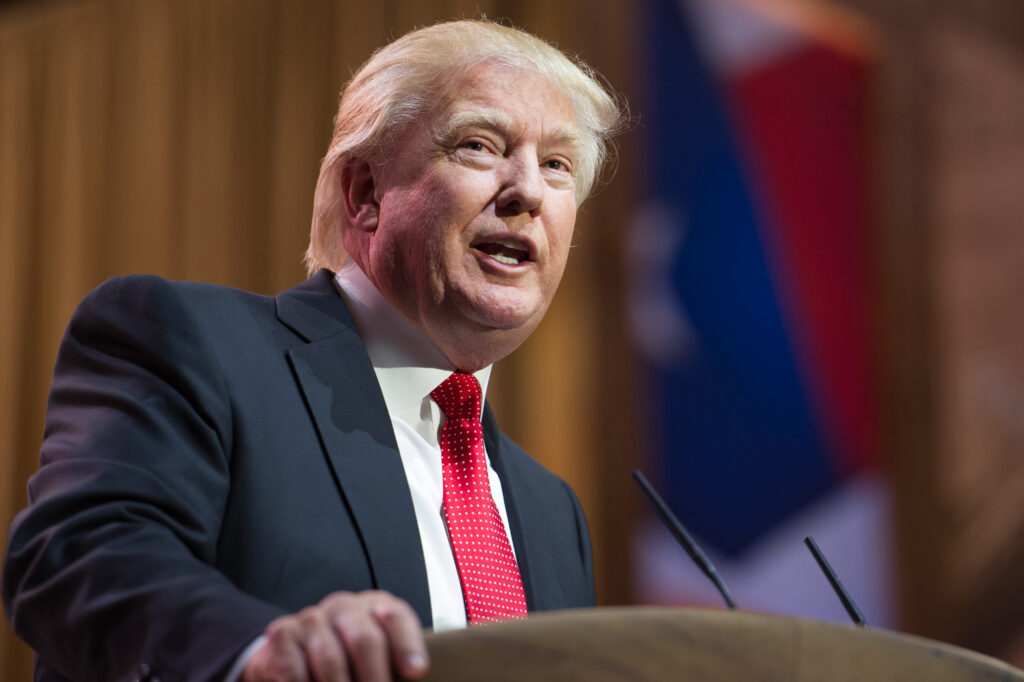 Donald has often boasted about his attendance at the Wharton School of the University of Pennsylvania and has claimed that he is "like, really smart", and has even described his level of intelligence as "not smart, but genius…and a very stable genius at that". But is the 45th president of the United States really as smart as he would very much like for you to believe?
Donald Trump's GPA
Donald claims that he graduated from the Wharton School at the University of Pennsylvania first in his class, but this is simply untrue and decidedly far-fetched. In reality, Donald didn't even graduate with honors.
Since the Wharton School bases honors on GPA alone, Donald's GPA had to have been a 3.40 or lower. His exact GPA will never be revealed as his former lawyer, Michael Cohen, admitted to threatening all of Donald's high schools, colleges, and even the College Board with legal action if his academic records were ever released to the public.
The receipt of this legal letter has been acknowledged and confirmed by the New York Military Academy and Fordham University. Both the College Board and the Wharton School of the University of Pennsylvania declined to comment on the allegation.
Donald Trump's Schooling
Donald's educational journey started at Kew-Forest School, a private school in Queens, New York, which he attended from kindergarten through to the seventh grade. By the time he turned 13 years old, his behavior had become unruly and his family sent him away to the New York Military Academy private boarding school.
His father, Fred Trump, defended his decision to send Donald to boarding school by saying that he hoped "the discipline of the school would channel his energy in a positive manner." While a student at the New York Military Academy, Donald was voted as the "Ladies Man" of his class, was a member of the soccer team, the bowling team, the basketball team, and was the captain of the baseball team.
In 1964, Donald was rejected from the University of Southern California and instead enrolled at Fordham University as his sister Maryanne said "that's where he got in". During his two-year stint at the school, he played squash and dodged a military draft before transferring to the University of Pennsylvania because "I decided that as long as I had to be in college, I might as well test myself against the best."
Donald graduated from the Wharton School of the University of Pennsylvania in May of 1968 with a Bachelor of Science in Economics, with a specialty in finance. It is widely believed that Donald only got into the school because his brother's best friend, James A. Nolan, was the admissions officer at the time.
Donald Trump on Education
Though he may be somewhat ashamed of his own educational achievements, Donald has made numerous contributions to education as a whole. He has been quoted saying "we need to fix our broken education system!", "our schools aren't safe, our kids aren't learning", and "Comprehensive education dissolves the lines between knowing too much and knowing too little on a variety of subjects — subjects that are necessary for success."
Though it was far from his primary priority, Donald did spend some of his time as president passing education policy amendments to better the education system as well as the children of America. During his time in office, Trump publicly opposed the Department of Education, as well as programs that "take decisions away from parents" including Common Core, Race to the Top, and No Child Left Behind.