Donald Trump. You know who he is. The 45th President of the United States of America and arguably one of the most loved, hated, and controversial political figures of our time. However, while he dominated the public eye for many years, we're taking a step back in time to where Donald Trump's early life began?
Donald Trump was born in New York City in Queens, the same borough he grew up in. He moved around a little throughout his life, attending private schools and several universities. However, with his presidency, it seems a lot of information from his past has been suspiciously hidden.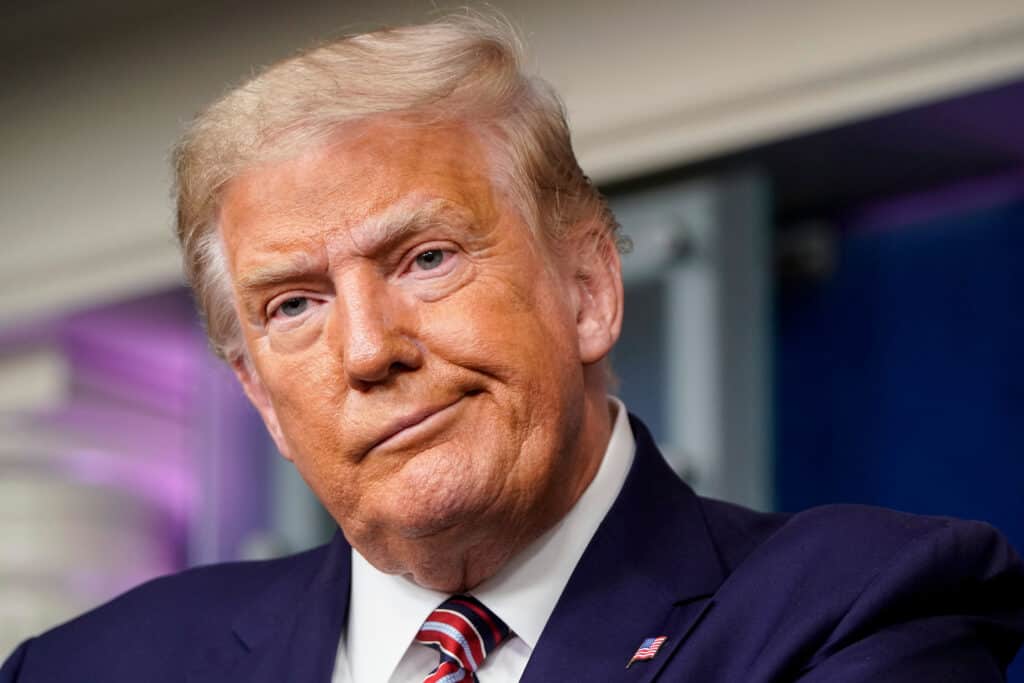 We're going to dive into everything you need to know today, exploring what Donald Trump's early life was like, where he grew up, and how he got his start that led him to become the person we know him as today.
The Early Years of Donald Trump
Donald Trump, middle name John, was born on June 14th, 1946, at the Jamaica Hospital in New York City, within the borough of Queens. He grew up in the Jamaica Estates neighborhood, known for its million-dollar homes and mansions, green topiary, trees, natural spaces, and more. It's basically a haven compared to the busy city.
This is, of course, because Trump's father, Frederick Christ Trump, was a very successful real estate development within New York City and had made a ton of money with the expansion of the city as entities such as the stock market formed, and businesses were developed. Building in New York was big, profitable business.
Trump attended the Kew-Forest School from the start of academia until he reached the seventh grade when he was 13 years old and signed up to enroll at the New York Military Academy, which is a private and expensive boarding school.
A few years later, in 1964, Trump enrolled at Fordham University but transferred in 1966 to Wharton School of the University of Pennsylvania, the university in which he graduated with a B.S in Economics.
Now, this is where things start to get a little, should we say, shady.
At the time, during the years 1973 and 1976, The New York Times newspaper reported that Trump had graduated top of his class in first position, a highly prestigious place to be, yet Trump is nowhere to be found on the official honor roll, somewhere his name would most definitely be if he graduated in first place.
In fact, the plot thickens in 2015 when Donald Trump's lawyer, Michael Cohen, who was an active member in Trump's political campaign to become president, 'threatened' Fordham University and the New York Military Academy that if they released any of Trump's academic records, they would face legal action, as reported by the New York Times.
Very interesting, but we'll leave that to you to make your own mind up about why that is.
Trump Military History
Since Trump was a part of the New York Military Academy, you would have expected with the number of wars America has been in since the 1950s, that Trump would have served in action, but this hasn't been the case. In fact, Trump was deferred four times from being drafted.
Back in 1966, he had a medical examination that deemed him fit to be drafted, and he was 'eligible to serve'. However, come 1968, he was given the Y-1 class, which basically means he was given a conditional deferment due to a medical condition.
Again, in 1972, he was classed as being 4-F because he had bone spurs, which is basically a new bit of bone growing on the surface of existing bone, which can be an extremely painful condition to have. Therefore, Trump was deferred from serving in the military permanently.
Throughout this entire time, starting around 1968 and while Trump was still a student, he was working at his father's real estate company, known as Trump Management. He became the company president in 1971, which marked the birth of The Trump Organization, which went corporate in 1981.
In the years that followed, Trump has been at the center of controversy and public attention, for better or, usually more often, for worse. He's publicly claimed how wealthy he is while at the same time losing billions in a single year. There are sexual assault allegations and shady contracts that litter his past here, there, and everywhere.
Looking back at his history, it seems as though shadiness has always been a part of his life. However, even with his presidency behind him, it's perhaps safe to say this isn't the last we've heard of Donald Trump.