George Strait is an all-star country music singer. He's also a songwriter, music producer, and an actor.
George Strait hit it big with his first song "Unwound," which was released in 1981. Though Strait is said to have written other songs before "Unwound," none of them made it onto any of his albums and have never been released.
After "Unwound" quickly became a hit song, Strait's career quickly gained traction.
A Country Legend
George's road to success wasn't an easy one, though.
At the time that "Unwound" was released, the Texas native was trying to make it big in Nashville.
Unfortunately, he wasn't having much luck– the mega label MCA Records had just turned him down.
To MCA, George was decidedly too Western, and not enough pop. In the early 1980s, record labels were tweaking country music more and more into a new genre, called county-pop.
To them, George Strait was the antithesis of that.
This setback didn't stop him, though. He went on to record "Unwound," and it became so popular that his career took off at full speed.
In fact, George Strait became so popular as to break the record for most hits out of any genre. So far, he's had 61 country tunes hit the top of the charts.
And with big hits came big dollars– Strait has sold over 100 million records, also making him one of the best-selling country artists of all time.
Eventually, MCA Records took the bait and signed George Strait to their label in __
The Truth About "Unwound"
Believe it or not, the song "Unwound" wasn't actually written by George Strait himself.
The song was instead written by Dean Dillon and Frank Dycus.
Dillon is also a country music star in his own right. Meanwhile, Dycus made a name for himself exclusively as a songwriter.
Before "Unwound" hit the charts, Dycus had formed his own label called Empher Music. His business partners were Larry Kingston and Roger Fox.
While they did achieve some hits, Dycus sold the company to Dolly Parton and Porter Wagoner after just two years in business.
Even more surprising is that the song wasn't even originally intended for Strait. Dillon and Dycus had written it specifically for Johnny Paycheck.
Though it wasn't originally written for him, Strait was able to bring the song up to number 6 on the Billboard charts.
That same year, George Strait made it to the top again at number 16 with the song "Down And Out," also written by Dycus.
In 1982, George performed the Dycus-written song "Marina Del Rey." It came in at number 6 on the charts.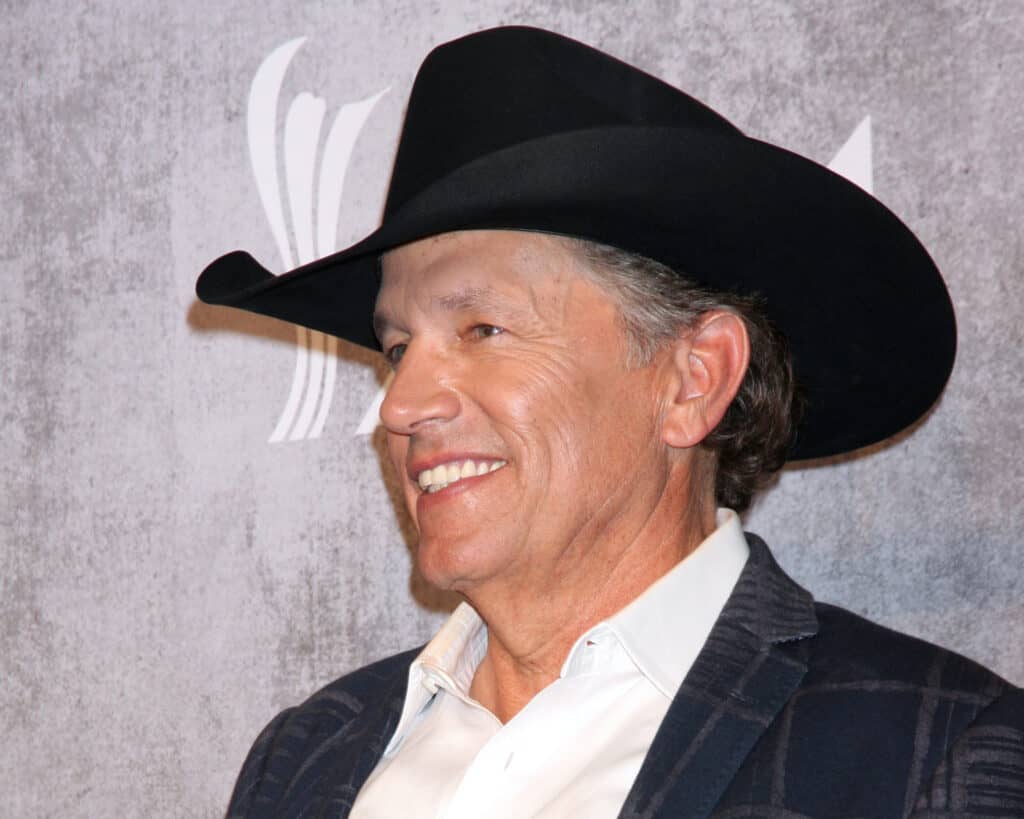 His Special Brand of Country
Some say that what they love about George Strait's music is that you know exactly what you're going to get out of an auditory experience with the artist.
Others like to add that his true virtue as an artist is his ability to meticulously combine song elements that feel familiar and traditional with other musical aspects that feel bright and new.
In a way, Strait is kind of like the country music version of a Ralph Lauren advertisement: home-y, comfortable, yet fun and contemporary.
Strait has certainly been rewarded for his long and decorated career in country music.
33 of his albums have gone either platinum or multi-platinum.
He has won well over 60 major entertainment industry awards.
Strait has even put out multiple albums in one year, seemingly always churning out new tunes for his fans to listen to.
As the "King of Country Music," one could even argue that Strait brought back what many call 'real country music,' having stolen the attention of millions of fans away from the world of country-pop music.
Strait has even broken the record for the highest attended concert in North America. In 2014, 104,793 George Strait fans attended the finale of The Cowboy Rides Away Tour.
He broke this record in his home state of Texas at the AT&T Stadium in Dallas. 
Even Big-Name Musicians Need a Break Sometimes
In addition to being a singer, songwriter, producer and actor in the business for over 30 years, George Strait also finds time to go hunting, golfing, skiing, fishing, and even team roping.
George actually has his own website dedicated exclusively to his passion for team roping.
It goes to show, even the most unbeatable of artists and musicians need an outlet other than their craft.