The ubiquitous "King of Country," George Strait, is one of the best-selling musicians of all time and is known for bringing country music back to its roots — does he still live the country lifestyle?
George Strait lives in San Antonio, Texas, on a gorgeous ranch in the countryside. However, it appears that the "King of Country" is looking to make a move, as he listed his San Antonio mansion for sale — despite the deal, he will stay in Texas as he owns multiple properties in the state.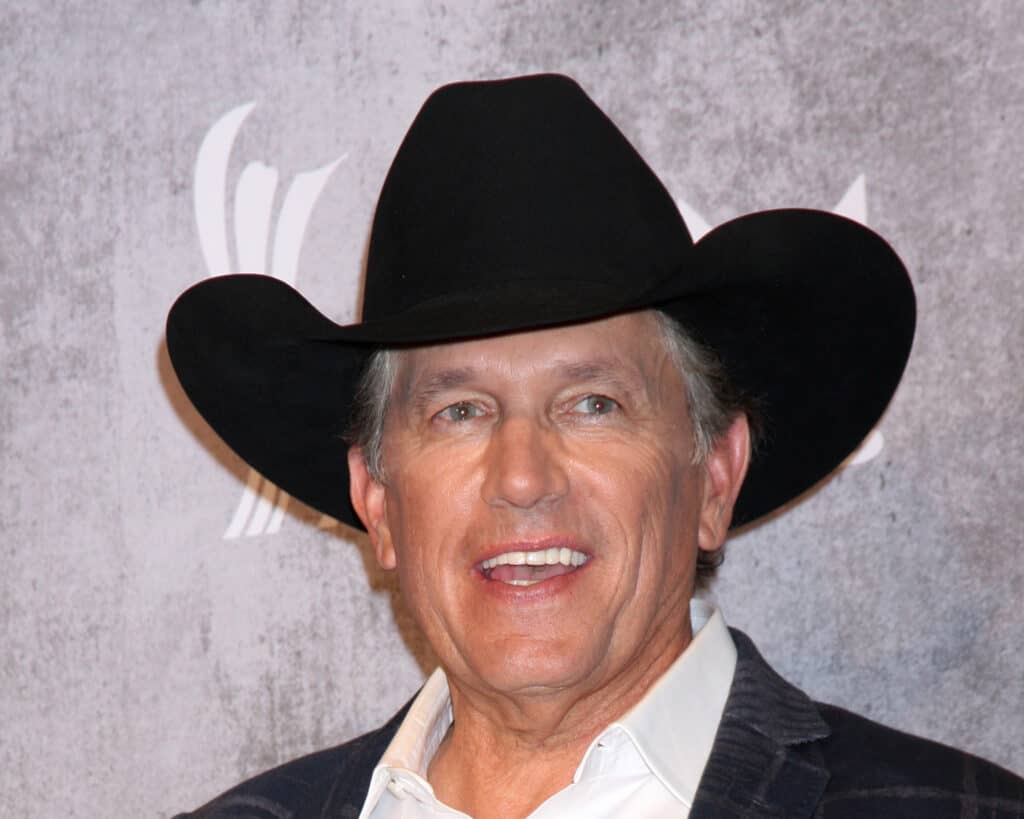 George Strait has an impressive real estate portfolio that embodies the Texan ranching style, and just as they like to say, everything is bigger in Texas — that includes George Strait's expansive mansion.
San Antonio Home for Sale
Homes and Gardens report that George Strait listed his spectacular San Antonio, Texas, mansion for $8.9 million in 2019 but dropped the price to $7.5 million in 2021.
The hilltop mansion has stunning 360-degree views of the countryside, and the place itself isn't too shabby, either. Sculptor-turned-architect Bill Tull initially designed it.
The mansion sits on 12.2 acres of land, which can be viewed in spectacular fashion from the hilltop infinity pool and spa in the backyard of the home.
George Strait's mansion is built in a modern take on the country rustic style, with exposed wood beams and fourteen hand-sculpted wooden fireplaces courtesy of Bill Tull. Additionally, the home features four bedrooms and seven baths throughout its 7,925-square-feet of living spaces.
It also has a chef's kitchen, a home gym with its own bathroom and sauna, and both indoor and outdoor paved terraces for George Strait to entertain guests.
However, George Strait no longer calls the mansion home, as evidenced by the real estate listing for the property by Dominion Estates.
George Strait is asking for $7.5 million for the property, and the listing includes fantastic features such as custom stained glass designed by Bill Tull, a walk-in safe room, and custom painted artist murals throughout the home.
If you have $7.5 million sitting around, you can snap up the gorgeous Texas estate before any of your exes.
Texas Ranch Living
George Strait also owns a cattle ranch in Texas, going back to his country roots as he enjoys roping cattle and riding horses at the property.
George Strait gave fans an intimate glimpse into his country lifestyle in a YouTube tour with CountryFancast in 2020, which you can watch here:
In the video, George Strait says that he grew up spending summers and weekends ranching, and he fell in love with it, so he loves spending his time ranching when he's not on tour. He says that ranching is a respite from his crazy lifestyle as a musician, saying in the video, "When I'm roping, or out at the ranch, I really don't think about it."
George Strait grew up in Texas and said that he has never imagined living anywhere but Texas, as everyone he loves and everything that he likes to do is in the area.
Early Life
George Strait grew up in Pearsall, Texas, the same state where he lives today. His parents divorced when he was still in grade school, and he was raised by his father, John Strait, who was a math teacher.
The Country Music Hall of Fame states that George Strait grew up while helping his father out on a 2,000-acre ranch in Texas, which is where he developed his love for ranching.
However, he didn't grow up with any particular love for country music, instead preferring to listen to 1960s Brit-rock groups and play music with a few high school garage bands. George Strait only found his true affinity with country music once he was stationed in Hawaii, winning a slot as a singer in a country music band at base camp.
From there, George Strait's career in country music began, and he never lost his Texan roots, returning to university at what was then known as Southwest Texas State University. However, the music industry called to him, and he began touring as a musician.
Today, George Strait is known as the "King of Country," and his career is one of the most successful in the entire music industry.