Kelly Clarkson, pop icon and debut winner of 'American Idol,' is known for her endearingly catchy and heartfelt music, but what was the tune that shot her to stardom?
Kelly Clarkson has a tie for her first song, as her debut release was a double A-side single of the two songs, 'Before Your Love' and 'A Moment Like This.' The single debuted on the Billboard Hot 100 chart at number 60 and peaked at 52.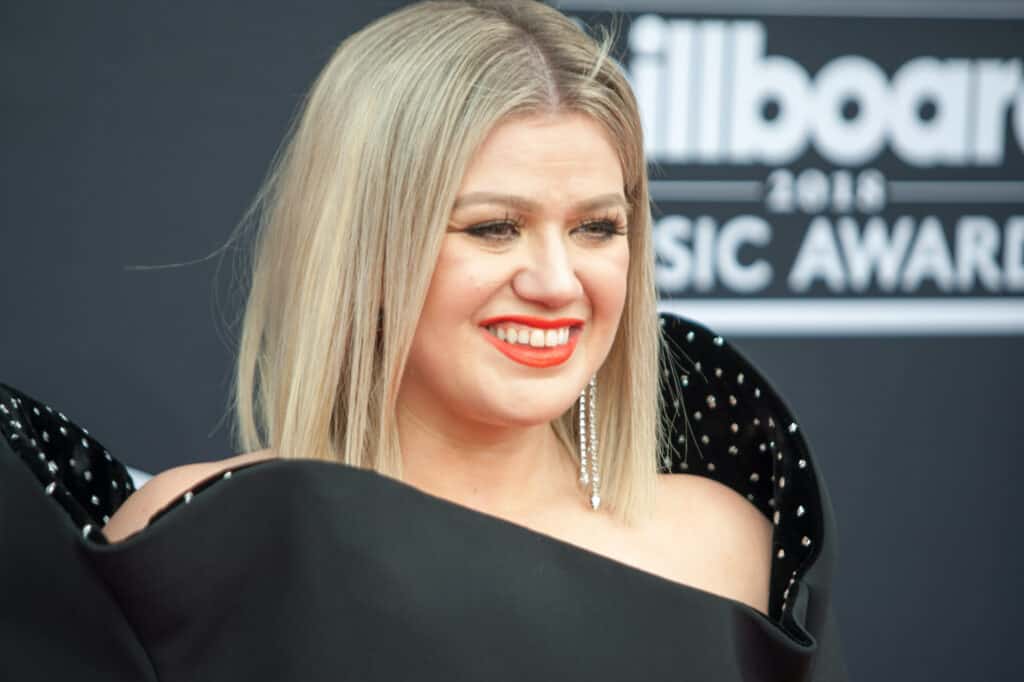 She has released eight albums since then and achieved international acclaim. Kelly Clarkson grew from her American Idol roots into one of the most beloved adult contemporary musicians around.
Early Career and American Idol
Everyone knows that Kelly Clarkson began her career in the music industry through 'American Idol,' a singing competition show. However, since graduating from high school, she lived in Los Angeles, so what was she up to before her big break?
Kelly Clarkson was offered several full-ride scholarships to study music in post-secondary schools; however, she turned them down. Instead, she set her sights on Los Angeles, saying that no one is ever too old to go to college and she could always return at a later date.
Once in Los Angeles, she recorded a few demos and even had a few record contracts offered to her, including a contract offer from the famous Interscope Records. Interscope Records represents some of the music industry's best and brightest stars, including Billie Eilish, Lana Del Rey, and Summer Walker.
Kelly Clarkson turned down Interscope Records' contract offer. She knew that she wanted to stay true to her musical style and was concerned that they would pigeonhole her into an easily marketable 'bubblegum pop' act.
She began to get discouraged and eventually moved back home to Texas after a fire destroyed everything she owned in her apartment. It must have been incredibly difficult.
For a short period, Kelly Clarkson worked as "a cocktail waitress, a telemarketer, and a Red Bull promoter," according to a Fox News profile on the musician.
Sometimes we all have to go through challenging periods to reach our true potential, and thankfully, Kelly Clarkson did not give up on her musical dreams completely.
In Texas, friends and family encouraged Kelly Clarkson to audition for the new reality television show, 'American Idol.' She impressed the judges and eventually captivated the show's viewers with her charismatic personality and rich vocals.
In 2002, the finale aired; Kelly Clarkson belts out her song, 'A Moment Like This,' with tears in her eyes, and wins the competition with 58 percent of the votes.
According to an interview with People, Kelly Clarkson barely registered that she had won, as she said, "In the end, I couldn't hear them say I won … I actually found out when Justin Guarini hugged me and said, 'Congratulations.'"
Musical Influences and Discography
If you've ever gone through a breakup, Kelly Clarkson has probably helped you through it. Her emotional and heartfelt songs are ones that you belt out in the car because of their empowering lyrics – although it's pretty hard to match Kelly Clarkson's powerful vocal stylings.
Her song, 'Since U Been Gone,' from her second studio album, 'Breakaway,' is a fan-favorite. It peaked in the second spot on the Billboard Hot 100 chart, and the music video has over 94 million views on YouTube.
If you're experiencing some heartbreak or just need a little Kelly Clarkson in your day, you can watch the music video below.
Kelly Clarkson has stated that she's been influenced by some of the industry's greatest icons, such as Prince, Radiohead, Aretha Franklin, and Tina Turner, according to an interview with MTV. These influences may account for the diversity of genres in Kelly Clarkson's discography.
Her debut album, 'Thankful,' was the most pop-influenced of her studio efforts, and she ended up 'breaking-away' from this sound with her follow-up album, 'Breakaway.' 'Breakaway' was produced under new management and was more rock and R&B influenced – it was also a massive commercial success.
'My December,' Kelly Clarkson's third album, was her darkest yet as she explored traumatic topics through her lyrics. According to Rolling Stone, it was a critical darling but unfortunately not a commercial success due to the lack of radio-friendly hits, causing issues with her record label.
Going forward, she returned to a country sound, including collaborating with beloved star Reba McEntire. She released her fourth album, 'All I Ever Wanted,' a combination of commercially appealing work, Clarkson's lyrical writing, and radio success.
Kelly Clarkson told People that her next record "will probably be the most personal one I've ever released."