Kelly Clarkson is an American singer, songwriter, television personality, and host who rose to fame due to her title of The Original American Idol. She is also someone whose weight has constantly been the subject of media attention and one question that is seemingly always asked is the subject of today's article: what dress size does she wear?
Kelly Clarkson wears a US size 12 dress. Throughout her career, Kelly's fluctuating weight has been scrutinized by the media but she has never let that get to her and is a firm champion of the body positivity movement.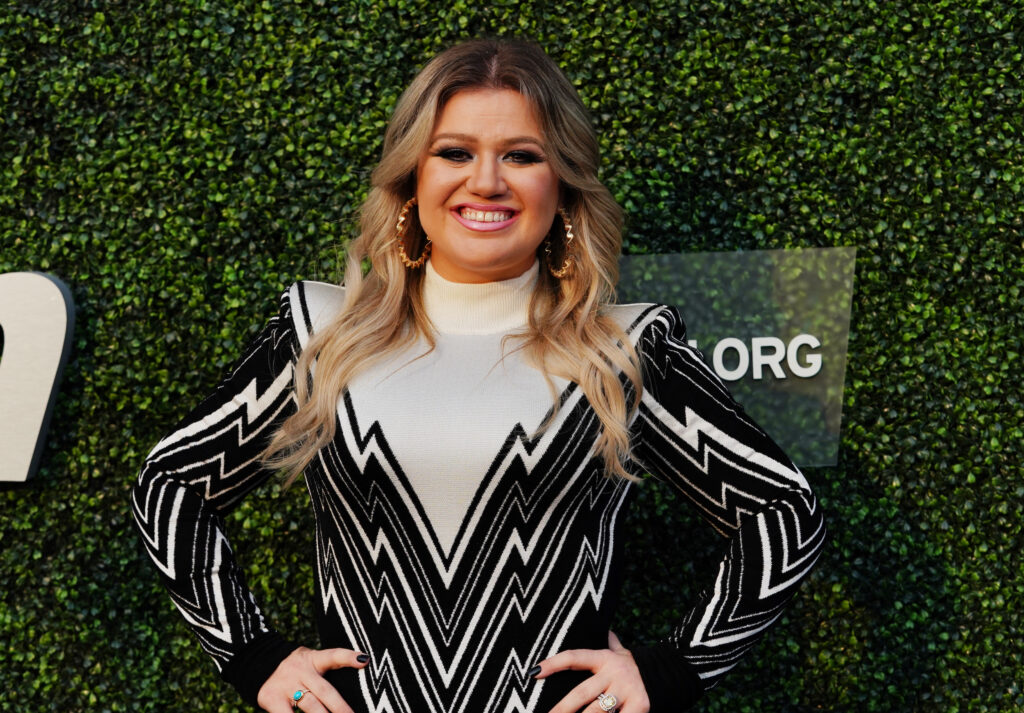 The country-pop crooner and talk show host is notoriously down-to-earth and has spent a great portion of her public life fighting both an autoimmune condition and a thyroid condition, both of which impact her weight. Let's take a closer look at Kelly Clarkson's dress size and style, recent weight loss, and what her measurements are.
Kelly Clarkson's Dress Size and Style
Incredible voice and musical abilities aside, Kelly is adored by her fans and followers because of her candid approach to speaking about topics such as weight, body shaming, food, and body image. Throughout her time in the spotlight, Kelly has made headlines when she gained weight and again when she shed it.
Kelly's weight has fluctuated dramatically throughout her career and she has admitted that she " felt more pressure from people when I was thin, when I was really thin, and not super healthy." The star dropped 37 lbs and now wears a US size 12 dress which she shows off wearing form-fitting outfits.
Much like her music, Kelly's style has evolved over the years. Once known for her all-American girl wardrobe that boasted cropped tops, berets, tie-dye dresses, and a serious amount of denim, Kelly is now known for always looking stylish and sophisticated.
Kelly mixes things up when it comes to the outfits she wears in her daily life, when she hosts The Kelly Clarkson Show, when she coaches on The Voice, and when she's strutting her stuff on the red carpet. No matter what she's doing, Kelly enjoys wearing bold colors and isn't afraid of experimenting with striking patterns.
Her stylist, Candice Lambert, describes Kelly's style as "a little rock 'n' roll, a little country, a little pop, strong, and sexy." Candice also states that she likes dressing Kelly's outfits up with accessories and belts "to show off her figure and shape".
Kelly Clarkson's Weight Loss
Kelly began losing weight in the summer of 2018, and her millions of fans were quick to notice. When speaking to Extra, Kelly revealed that the secret to her 37 lbs weight loss is not due to exercise — which she has admitted to loathing — but to a book called 'The Plant Paradox'.
She read the book to help her better manage her autoimmune disease and the weight loss she experienced was simply a "side effect". Kelly says "I'm not on medicine anymore because of this book, it's basically about how we cook our food, non-GMO, no pesticides, eating really organic… Literally, I haven't worked out at all!"
Kelly told Hoda Kotb "I know the industry loves the weight gone, but for me, it wasn't really about the weight. For me, it was 'I'm not on my medicine anymore." The star admits that her weight is tied to her emotional state and says that "It's when I'm fat that I'm happy… For me, when I'm skinny is usually when I'm not doing well."
Kelly Clarkson's Other Measurements
While her weight tends to yoyo, Kelly generally weighs in at around the 170 lbs mark. She stands 5'3" tall, wears a US size 7 shoe, and a 34C bra. The Queen of Covers measures in at 37-31-37.
Kelly surrounds herself with people of all shapes and sizes, but most of her pals are smaller than her. Some of Kelly's closest friends include Alicia Keys and Chrissy Teigen who wear a US size 6, Demi Lovato who wears a US size 8, and Taylor Swift, Jennifer Garner, and Carrie Underwood who all wear a US size 2.