Mark Zuckerberg is an American philanthropist, media mogul, and entrepreneur that became known worldwide through his co-founding of popular social media app, Faceboook, Inc. He serves as the platform's chairman, chief executive officer, and controlling shareholder. He is the 4th richest person in the world as of January 2021, having a net worth of $90 billion, and is the only person under 40 years old on Forbes' list of 20 richest people.
Mark Zuckerberg owns a number of properties throughout the United States, although his main residence is in Palo Alto, California. His Palo Alto Estate is approximately 5,000 square feet and quite modest for the billionaire's high net worth.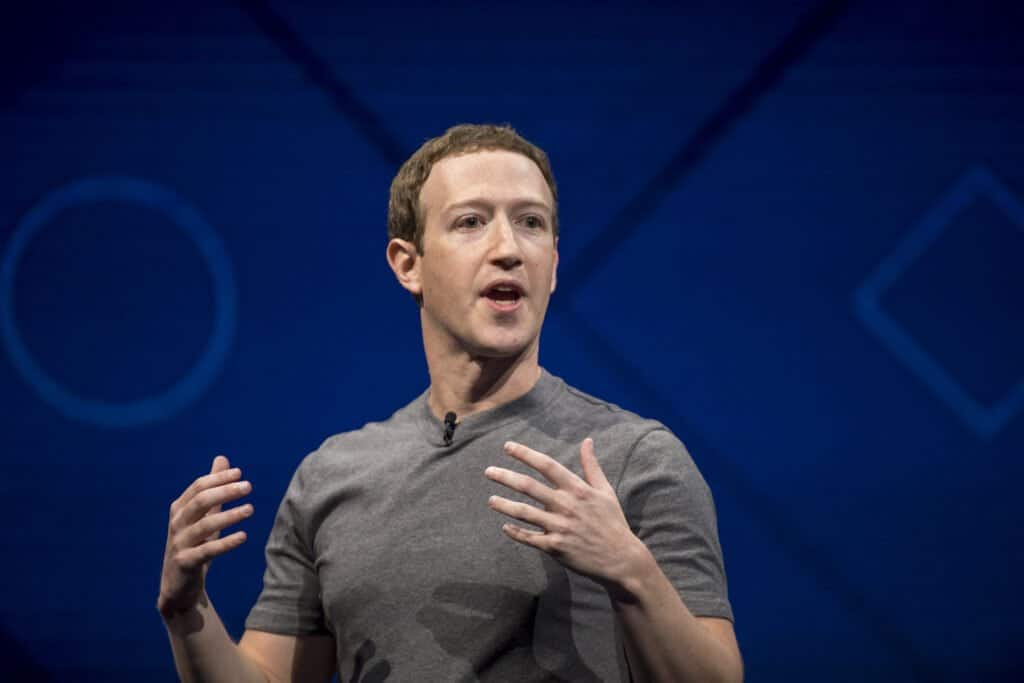 Mark Zuckerberg has a very large real estate portfolio and has been known for buying surrounding properties of his residences to ensure his privacy. He owns homes ranging from large estates in California to plantations in Hawaii.
Mark Zuckerberg's Impressive Start to Becoming a Billionaire
Mark Zuckerberg was born to a well-educated family in White Plains, New York. He developed an interest in computers at a young age and with his parents' help, his interest only ignited more and more throughout the years of his childhood.
When Mark was only 12 years old, he used Atari BASIC to create a messaging program called "Zucknet" which is how the family communicated within the house. His father, a dentist, used the program in his office and it allowed him to communicate with patients, without having to yell over to the next room.
Mark Zuckerberg would oftentimes have friends over and create computer games for fun. His parents started to notice Mark's fiery passion for programming, so they hired a private computer tutor named David Newman who would come over a few times a week to work with the young boy.
Even the tutor saw a talent for programming in Zuckerberg. A few years later, Zuckerberg began going to school at Philips Exeter Academy, a preparatory school in New Hampshire where he excelled in all of his class and was captain of the school's fencing team.
In high school, Zuckerberg continued to build programs and even developed an early version of popular music software called Pandora, which at the time he called Synapse.
As a teenager, Zuckerberg was getting offers to work for big companies such as AOL and Microsoft before even graduating high school, but he declined all of them.
Zuckerberg went on to continue his education at Harvard University, although he ended up dropping out after his sophomore year to work on his new company at the time, Facebook.
Everyone on campus knew him as the master software developer and the go-to guy for all things computer-related.
Mark Zuckerberg with his friends, Dustin Moskovitz, Chris Hughes, and Eduardo Saverin worked on Facebook throughout most of their time at college, running it out of their dorm room until June 2004.
After Zuckerberg dropped out of Harvard to pursue his new company full-time, he moved it to Palo Alto, California and by the end of the year, the site has one million users.
At first, Facebook was only geared towards college students, although it slowly began to expand into the general population as the company was able to raise more money through investments.
By 2005, the platform has 5.5 million users and quickly began to grow before Zuckerberg was faced with a legal battle that suggested he stole the idea for the platform from peers at Harvard.
The case was eventually settled in 2011. Facebook now continues to dominate as a powerful social media platform.
Zuckerberg's Large Real Estate Portfolio
Mark Zuckerberg is one of the world's richest people, with a net worth of over $90 million. He has built quite an impressive real estate portfolio throughout the years, with his main residence being in Palo Alto, California, back where Facebook was first moved to when he dropped out of Harvard.
His main home in Palo Alto is a 5,000 square foot estate that Zuckerberg purchased in 2011 for around $7 million. It features a massive backyard, detailed landscaping, pool, open floor plan, five bedrooms, five bathrooms and although it is quite modest for his immense net worth, it has plenty of room to spend time with his wife and two children.
Over the years, Zuckerberg has accumulated 10 properties which span all across the United States. He is also notoriously known for buying properties around his main homes to ensure his privacy and security.
Some of his other homes include a 5,500 square foot home in San Francisco, two properties on Kaui Island in Hawaii, and a waterfront estate on Lake Tahoe.