Although Nikola Tesla's life was fraught and eventually died pennilessly, his legacy lives on today as the public remembers him as one of history's greatest inventors and the namesake of the Tesla car. What was a day in the life of this tortured inventor like?
Nikola Tesla's genius led to great inventions, but it also caused him to adopt quirky habits and phobias typical of an inventive personality. His daily routine involved a peculiar diet and exercise routine, and he eschewed sleep.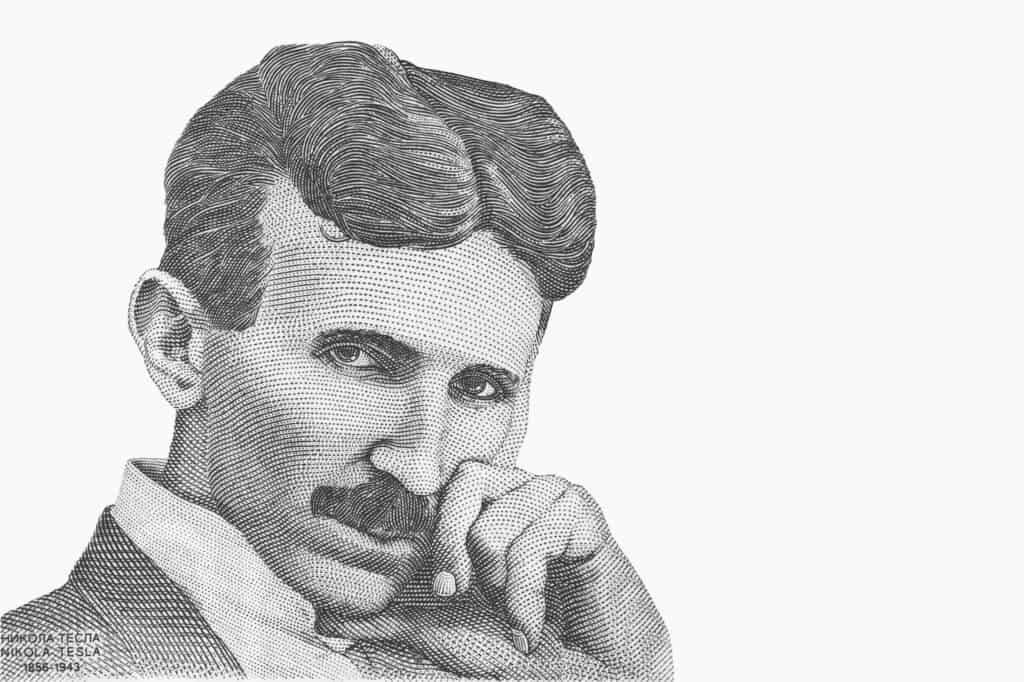 Nikola Tesla was an interesting historical figure. He hosted elaborate dinner parties for his friends and acquaintances, avoided women, and believed firmly in the power of exercise.
Unusual Daily Routine
Big Think unearthed an interview from 1933 that Nikola Tesla gave when he was 77 years old. In the interview, he discussed his unusual approach to life and his daily routine.
His secret to living a fulfilled life was doing what you love, as he claimed, "If people would select a life work compatible with their temperaments, the sum total of happiness would be immeasurably increased in the world."
Nikola Tesla was obsessed with invention, and his inventions, such as alternating current (AC), changed the world. However, this satisfaction with his life's work did not extend to sleeping well, as Nikola Tesla was a notoriously poor sleeper.
"Sometimes I doze for an hour or so. Occasionally, however, once in a few months, I may sleep for four or five hours. Then I awaken virtually charged with energy, like a battery. Nothing can stop me after such a night."
Although this may have been troubling for many people, Nikola Tesla himself did not find it particularly worrisome, saying that he simply came from a long line of poor sleepers and was just carrying on the family tradition.
In addition to his unusual sleep habits, Nikola Tesla kept an extraordinary diet. In his own words, "I eat but two meals a day, and I avoid all acid-producing foods. […] I partake liberally of fresh vegetables, fish, and meat sparingly, and rarely."
However, one food that Nikola Tesla absolutely loved was potatoes, as he claimed they were so nutritious and delicious that they should be eaten at least once a day.
Although many of Nikola Tesla's inventions saw fruition in the modern era, such as his envisioning of smartphone technology, as reported by PBS, his beliefs on stimulants were not so accurate.
Nikola Tesla said, "I am convinced that within a century, coffee, tea, and tobacco will be no longer in vogue. Alcohol, however, will still be used. It is not a stimulant but a veritable elixir of life."
He was, at least, right about the use of alcohol — he was known to drink whiskey every day.
Nikola Tesla also believed strongly in the benefits of exercise and often chose to walk over taking a cab to his destination. He also took warm baths, followed by a cold shower.
The Vintage News reports that Nikola Tesla lived with what is now known as obsessive-compulsive disorder, or OCD. He obsessively washed his hands and often wore gloves to avoid physical contact when shaking hands.
Interesting Anecdotes and Facts
Although Nikola Tesla struggled with his mental health, he was still a great man to whom modern society owes a great deal. Even with his struggles, he still managed to have a vibrant and interesting social life, leaving us with some incredibly fascinating anecdotes about Tesla.
One particularly amusing anecdote involves Mark Twain, Nikola Tesla's high-frequency oscillator, and an emergency bathroom trip. Apparently, the oscillator shook so violently that it caused a visiting Mark Twain to have to run from the platform and to a nearby bathroom, as it upset his stomach so intensely.
Nikola Tesla actually had a number of famous friends of the era and would often host dinner parties, where he was known for his remarkable wit.
In one instance, he dined with poet Rudyard Kipling, then later complained to a close friend in a private letter, "What is the matter with ink spiller Kipling? He actually dared to invite me to dine in an obscure hotel where I would be sure to get hair and cockroaches in the soup."
Smithsonian Magazine reports that Nikola Tesla enjoyed playing into this mad scientist persona that many members of the public viewed him as, claiming to even have invented a death ray that never saw completion.
Nikola Tesla once said, "Many are saddened and depressed by the brevity of life." However, although Tesla eventually died at the age of 86, there's no doubt that he lived a full life.